You are of course already across the best new summer colognes & fragrances for men in 2021, but let's take a broad approach here. No matter the season, it's a good idea to get the lay of the land when it comes to what's new out there in the ever-evolving world of the best perfumes & colognes for men, so you can update and individualise your style whenever you please.
Although, it is important to consider the weather when it comes to picking what scent to gently spray your pulse points with. Why? We'll let you know below, after which you'll find many options – both brand new and some slightly older – when it comes to the top men's colognes and perfumes to wear in 2021.
How Does Weather Effect Perfumes & Colognes For Men?
---
One thing to be acutely aware of during any season is just how much weather can impact a men's cologne or perfume. The dynamism is more important than most people realise, with the general rule being that hotter weather can heighten notes, and colder weather can make it a bit tougher for them to evaporate. The weather also impacts the way the fragrance acts as a function of your skin, further effecting the way these notes are either absorbed or evaporated.
---
---
All of this obviously changes how a fragrance would smell, as well as the potency and projection. That's why it's just as important to pair scent with climate the same way you'd think about clothing and style.
The top men's colognes that tend to work best on those crispier, colder days are generally going to fall under the category of woody (so ingredients like patchouli, sandalwood, vetiver, oakmoss, and amber) and spicy (the likes of vanilla, amber, incense, cinnamon, and anise).
Conversely, the best men's scents most suited for summer are unsurprisingly light and floral in nature. Think of notes like mint, orange blossom, and basil during the day, and bergamot, jasmine, and rose at night.
Understand that and you're ready to dive right into this list of the best perfumes and colognes for men in 2021 with confidence, from brands like Tom Ford, Xerjoff, Amouage, Creed, and more. And though we've rounded up some incredible heavy-hitters, pay close attention to what other brands are doing as well, with regular favourites to add to rotation from the likes of Yves Saint Laurent, Calvin Klein, Jean Paul Gaultier, Ralph Lauren, and more.
---
RELATED: Everything You Need To Know About Men's Fragrances
---
Here's A List Of The Top 30 Perfumes & Colognes For Men In 2021
---
Ormonde Jayne Byzance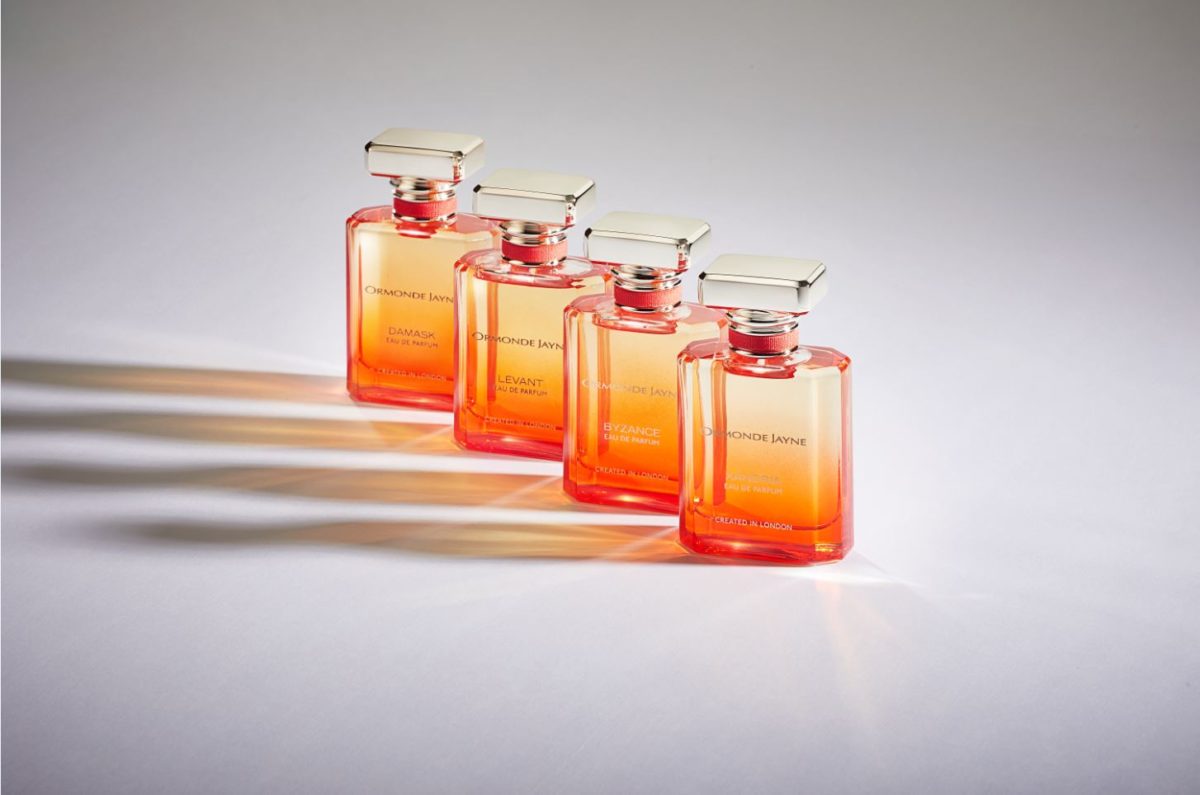 A milky, leathery gourmand perfume for both men and women, Byzance is one of the most recent releases from London perfume house Ormonde Jayne and an immediately arresting scent that dials in best during those colder, crispier autumn and winter days. It's undoubtedly one of the top colognes for men and one which will boost confidence.
Top notes: blackcurrant buds, milky accord, pink berries.
Heart notes: white wood, cashmere wood, iris butter.
Base notes: Madagascar vanilla, suede, balsamic accord, moss.
---
---
---
Xerjoff Richwood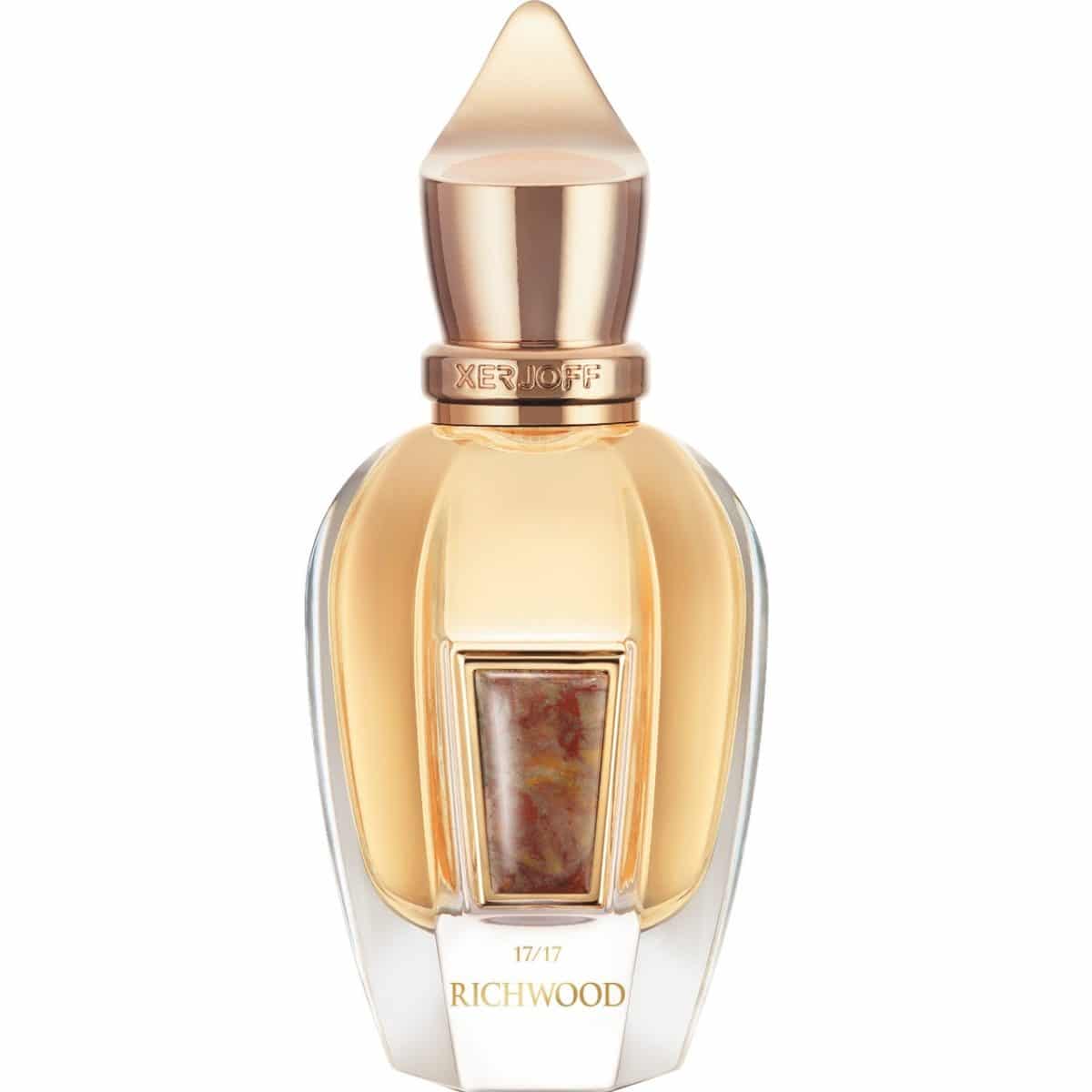 As part of their lavish Seventeen/Seventeen collection, Richwood is one of the newest expressions of Xerjoff's mighty reputation and an exacting showcase for what the Italian luxury brand is capable of. Created by top perfumer Jacques Flori, Richwood is another ideally autumn & winter men's cologne that leaps from the likes of grapefruit and mandarin, to rose and patchouli.
Top notes: bergamot, blackcurrant buds, grapefruit, mandarin.
Heart notes: geranium, rose.
Base notes: patchouli, musk, amber, coumarin, vanilla, rockrose, sandalwood.
---
Memo Irish Leather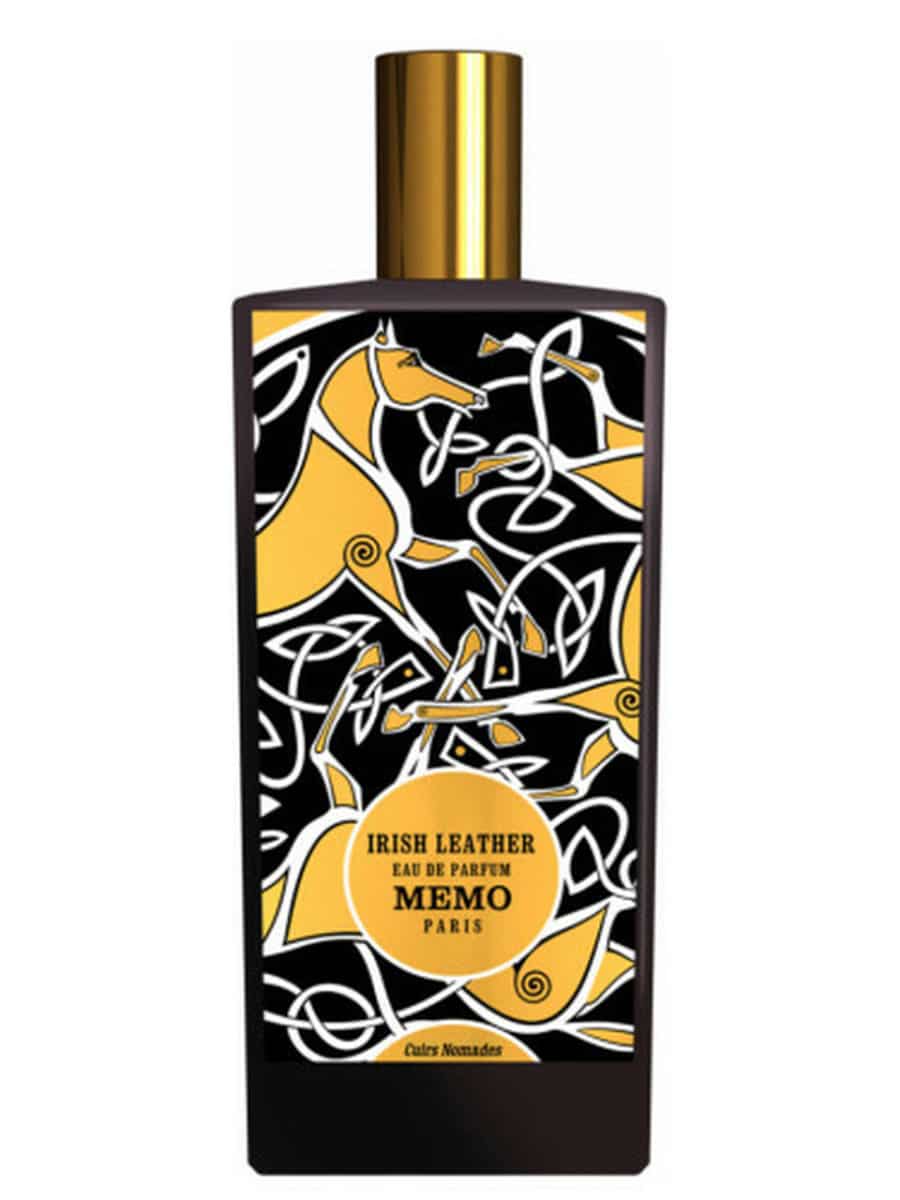 Created by Alienor Massenet, the nose behind classics like Only the Brave by Diesel, and Homme Wild by Joop, this leathery men's and women's fragrance is a great expression of Parisian perfume house Memo. Irish Leather is uniquely viable in all seasons, with a lot of fresh spicy and aromatic notes in the ingredients list.
Top notes: clary sage, juniper, pink pepper.
Heart notes: mate, orris.
Base notes: amber, birch, leather, tonka.
---
Amouage Enclave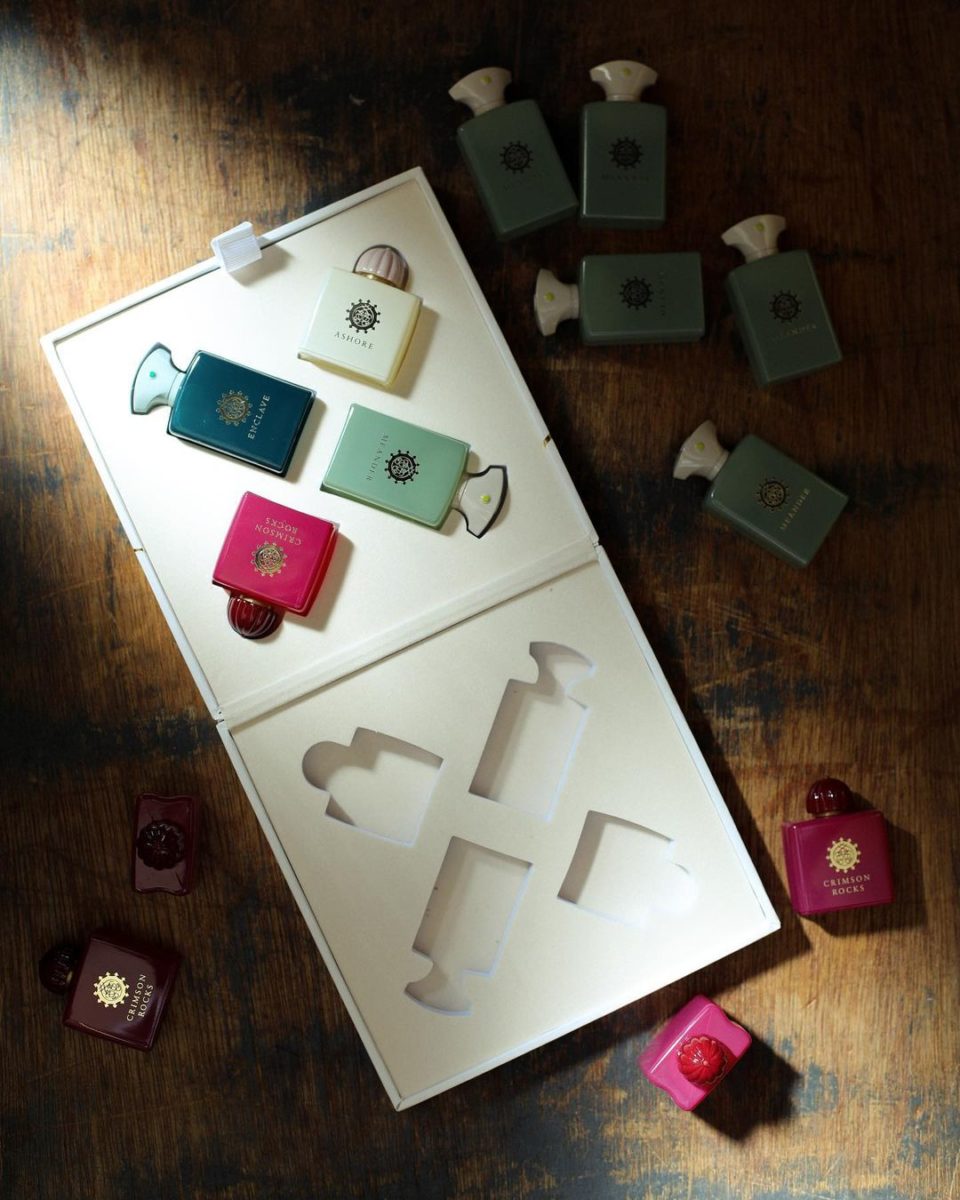 Woody, spicy, and oriental, Enclave is a deeply complex and highly potent Eau de Parfum released as part of Amouage's new and inspired Renaissance Collection. Though it fetches a high price, it's not hard to fall in love with this top scent, even if it's via the trail of sillage left behind by a man wise enough to wear this in any season. It's confidence embodied.
Top notes: cardamom oil, spearmint oil, pink pepper CO2, cinnamon bark oil.
Heart notes: rose absolute, patchouli heart, olibanum oil, vitiver oil.
Base notes: saffiano, amberxtreme, labdanum resinoid.
---
Creed Aventus 10 Year Anniversary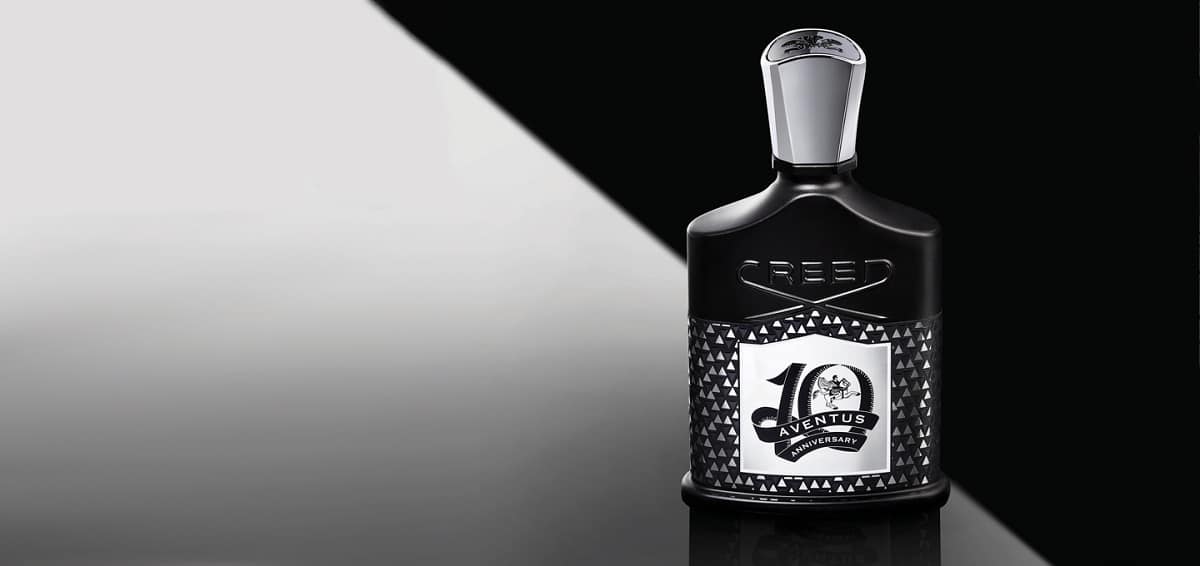 House of Creed's signature Aventus scent gets a recent refresh with a 10 year anniversary release, elevating the maison's most popular perfume for men to one of absolute beauty and incredible depth. This limited edition comes in a special metallic bottle, designed to reflect the aromatic fougere fragrance's ethos of celebrating strength, power, vision, and success. And it's best reserved for those warmer, sunnier days with a profile that's sharp and herbaceous, while also woody at times.
Top notes: bergamot, apple, blackcurrant berries, pineapple.
Heart notes: jasmine, rose, birch, patchouli.
Base notes: oakmoss, embergris, musk, vanilla.
---
Bvlgari Man Wood Essence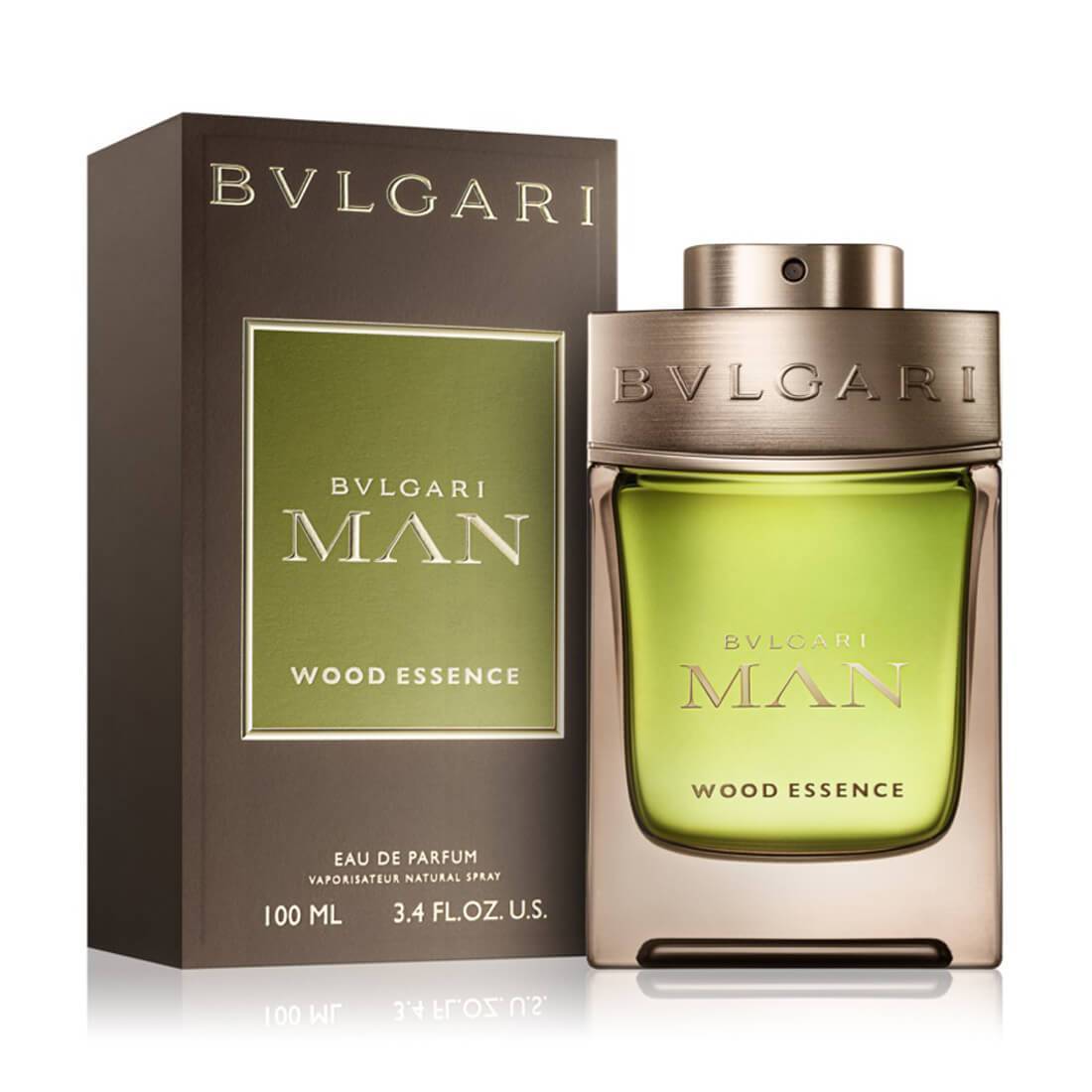 Released in 2018, Bvlagari Man Wood Essence is a refined take on some of the brand's classics, doubling down on woodiness and drawing on the immense talents of Master Perfumer Alberto Morillas. Best seen as a balance between the classic man and the daring spirit, the profile has been carefully shaped towards something robust, full-bodied, and equally viable for morning commutes as it is for a romantic candlelit dinner.
Top notes: Citrus, coriander.
Heart notes: Cypress, vetiver.
Base notes: Benzoin, cedarwood, ambergris.
---
Timothy Han She Came To Stay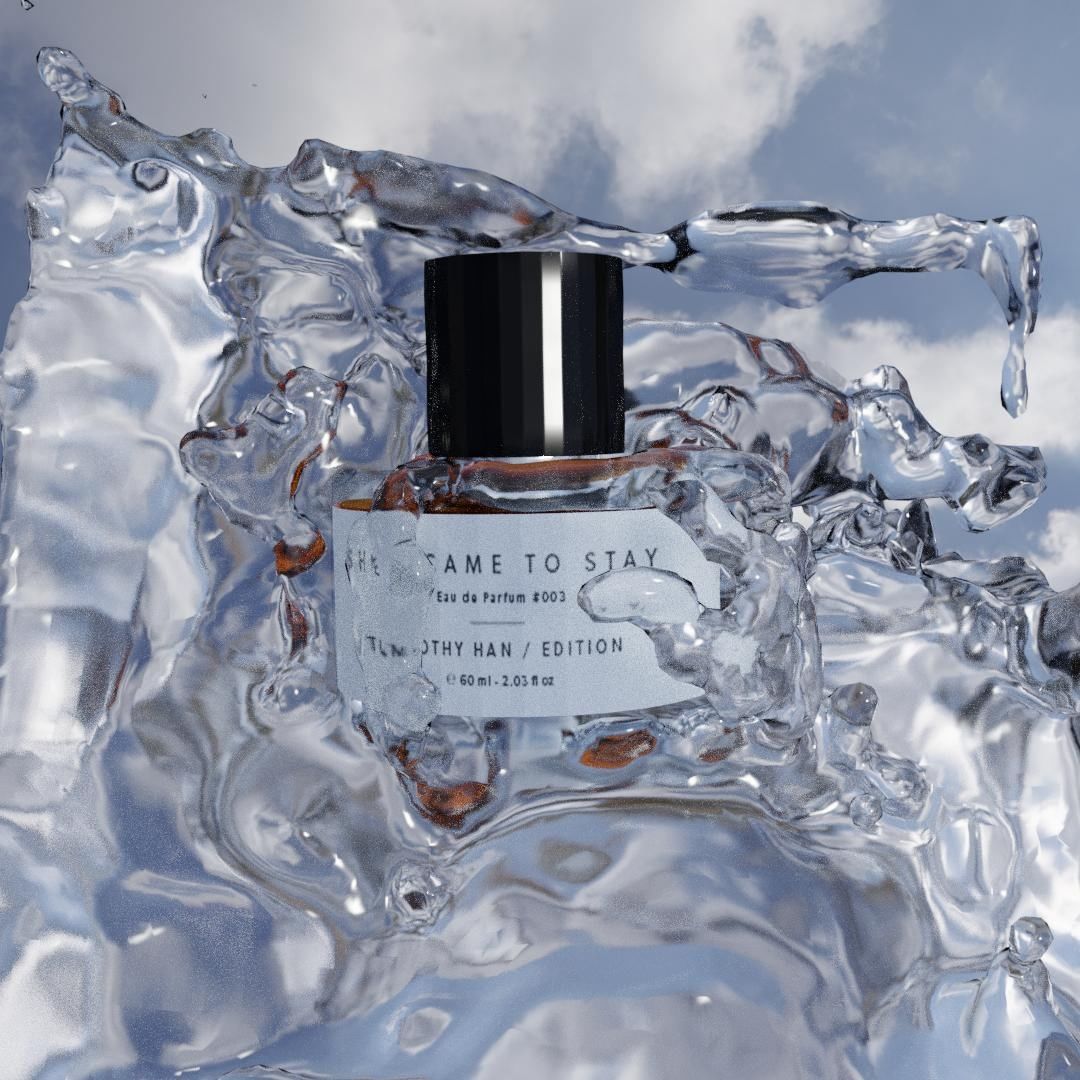 Here we've got a warm fougere fragrance with some deep, rounded woody notes. Timothy Han has also slapped what is surely one of the catchiest and most commanding names of a perfume for men of the past decade – sharp, pointed and bold: 'She Came To Stay'. Of course, that name has been taken from Simone de Beauvoir's classic novel, reflecting a dramatic and poetic scent that's absolutely perfect for autumn confidence.
Top notes: lemon, geranium, basil.
Heart notes: clove, nutmeg.
Base notes: vetiver, patchouli, cedar, oakmoss, labdanum.
---
Diptyque Orpheon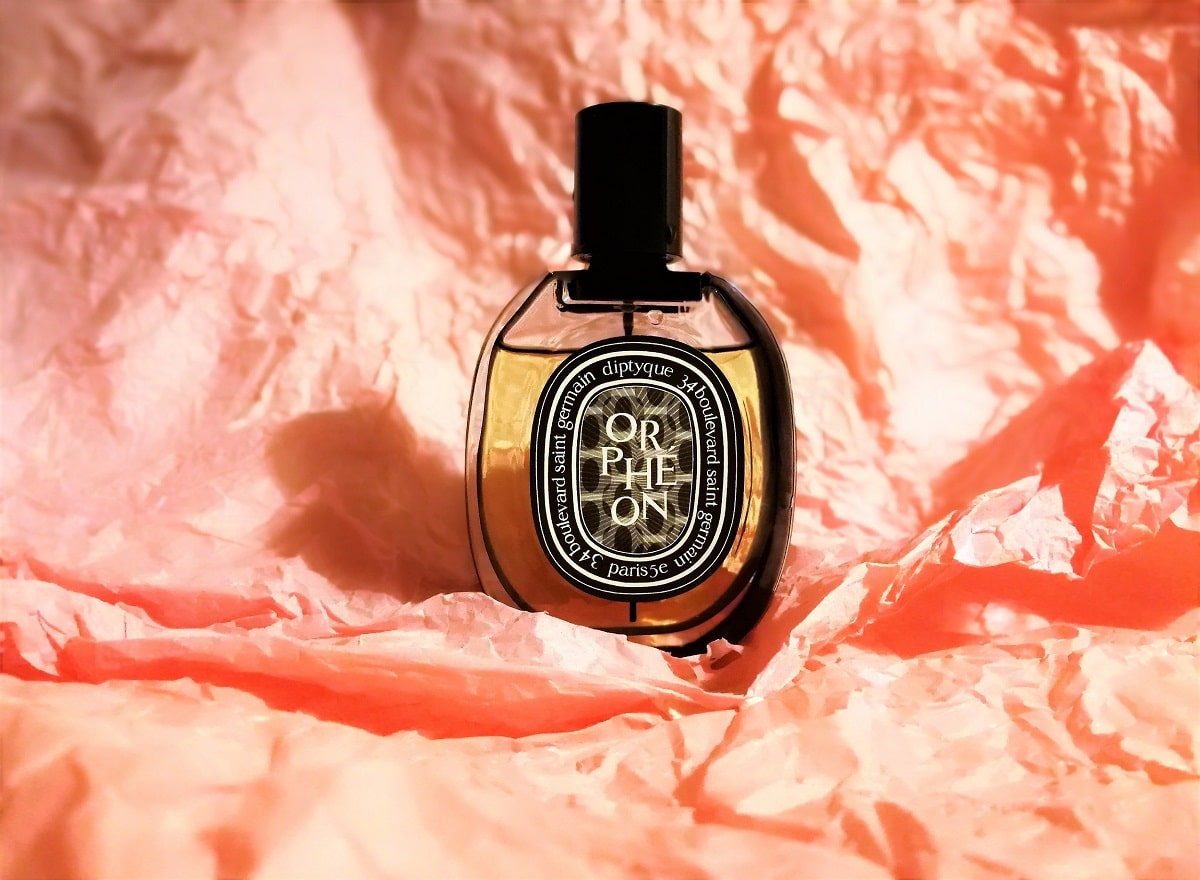 To celebrate 60 years of their extraordinary and multifaceted French maison, Diptyque has released the fresh new Orpheon, named for the bar where the three Diptyque founders would regularly congregate to come up with creative ideas for their brand. The Eau de Parfum seeks to capture the atmosphere of the eponymous bar, blending fresh notes with solid scents of tobacco smoke and polished wood.
Top notes: tonka beans.
Heart notes: cedar wood, juniper berries.
Base notes: jasmine.
---
Dolce & Gabbana Light Blue Forever Pour Homme EDP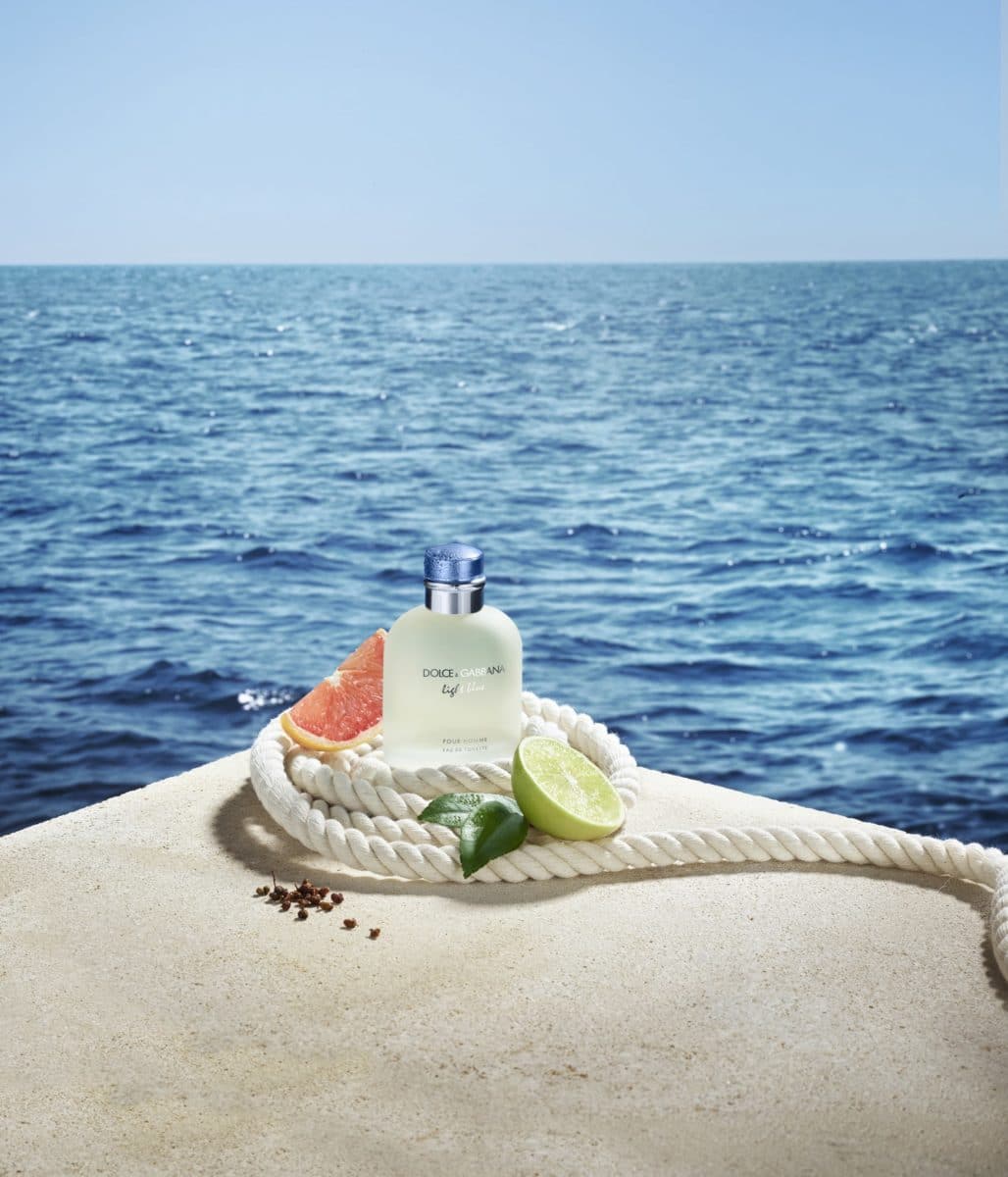 Although Dolce & Gabbana have many offerings which could be just as appropriate for this list of best men's fragrances in 2021, it's Light Blue Forever Pour Homme that rightfully grabs our attention. Those after a pure masculine aroma should look straight to this beautifully built profile which opens with juicy, grapefruit notes and closes with a patchouli and vetiver musk. Wear this in winter and the compliments won't stop. If you're looking for a good, affordable men's cologne, don't look past Light Blue Forever Pour Homme.
Top notes: Grapefruit, Italian Bergamot.
Heart notes: Violet Leag, Ozonic.
Base notes: Patchouli, Musks, Vetiver.
---
CoSTUME National Homme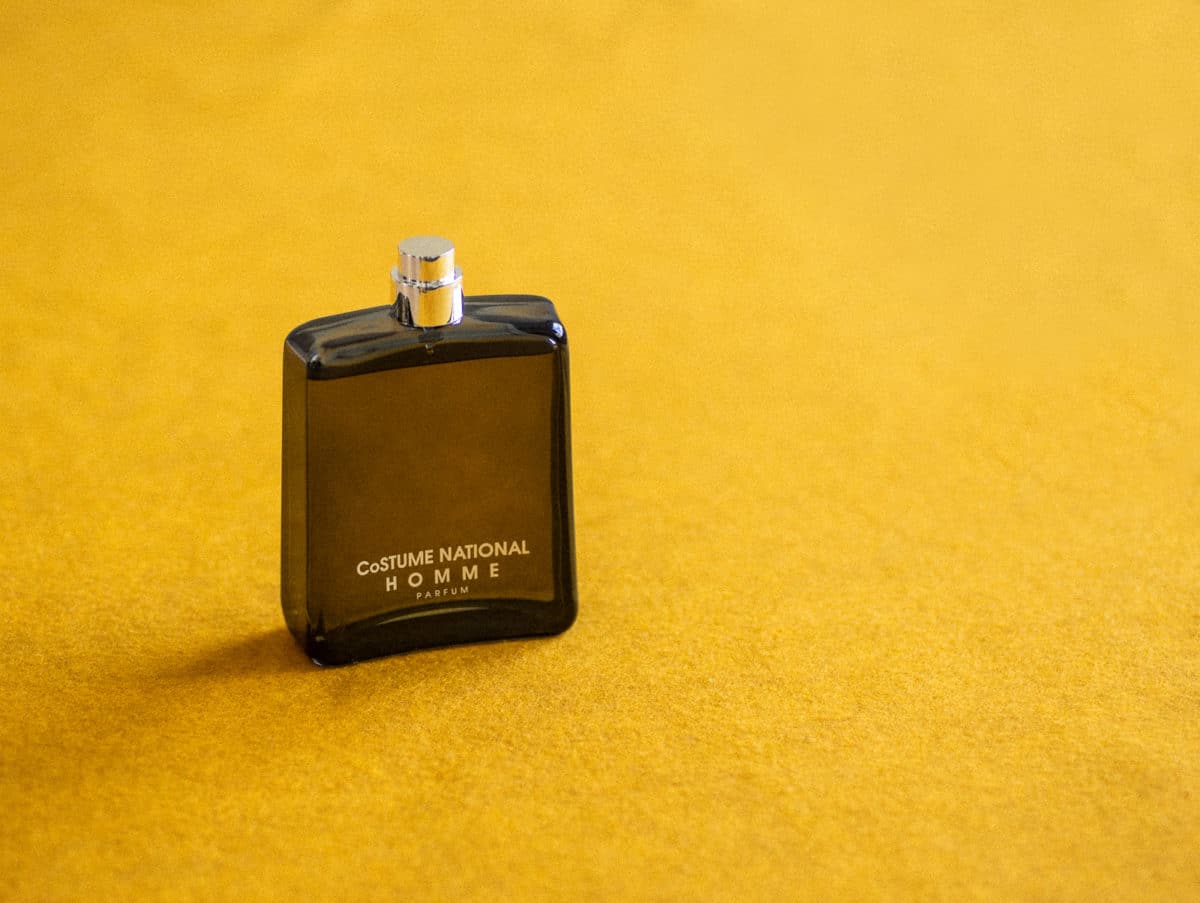 CoSTUME National's Homme was launched in 2009, defined by its woody aromatic accords carefully shaped by Dominique Ropion with an image of the essential and timeless man in mind. The warmth emanating from this award-winning scent is fit for any season really, but those crispier autumn and winter days is where it shines the brightest.
Top notes: cardamom, grapefruit, bergamot.
Heart notes: cloves, cinnamon, thyme.
Base notes: sandalwood, labdanum, patchouli.
---
Coach For Men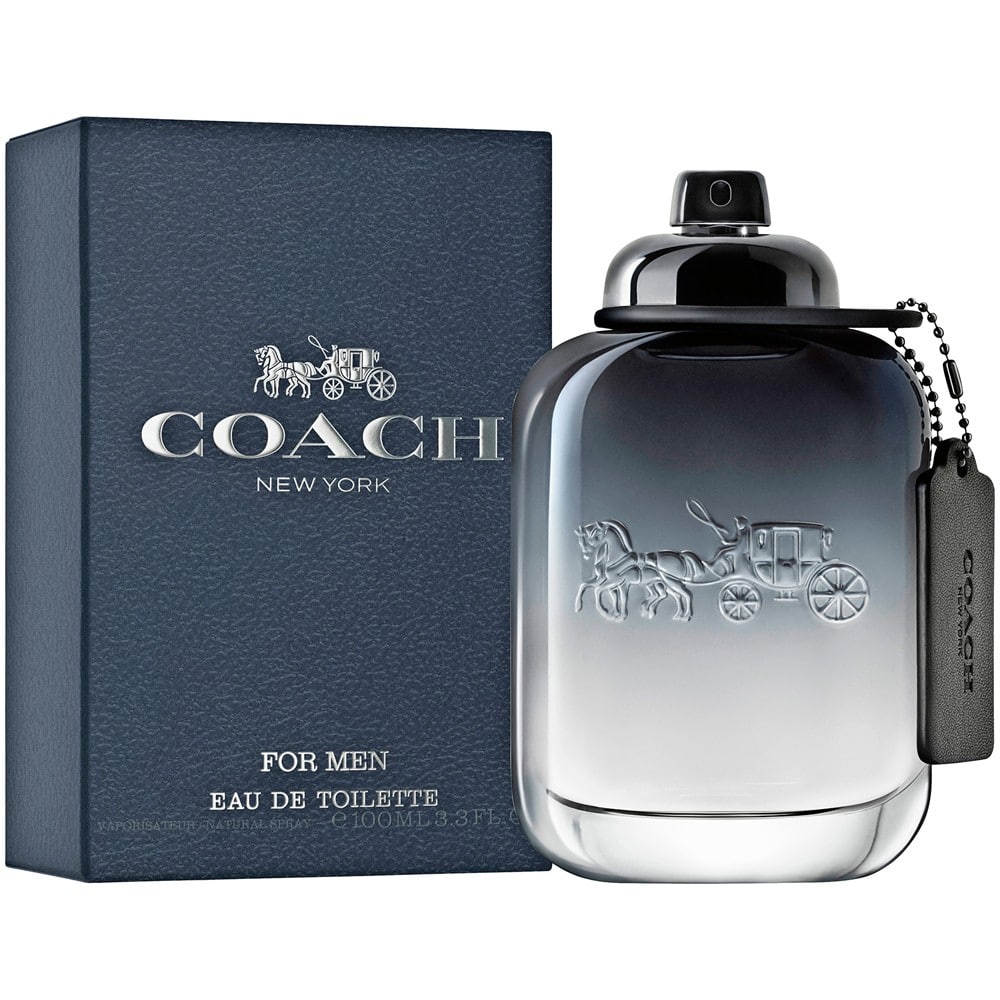 Coach's For Men is an incredibly aromatic woody scent from the famously chic brand, eponymously squared at men who want something with a bit of zing, capturing the spontaneous lifestyle of New York City. Those fresh opening notes of green nashi pear and textured base notes of vetiver sandwich a show-stealing performance that'll surely grab attention any season of the year. It's a winner as far as affordable men's cologne that's actually good goes.
Top notes: Green nashi, bergamot, kumquat.
Heart notes: Cardamom, coriander, geranium.
Base notes: Vetiver Haiti, suede, ambergris.
---
Creed Viking Cologne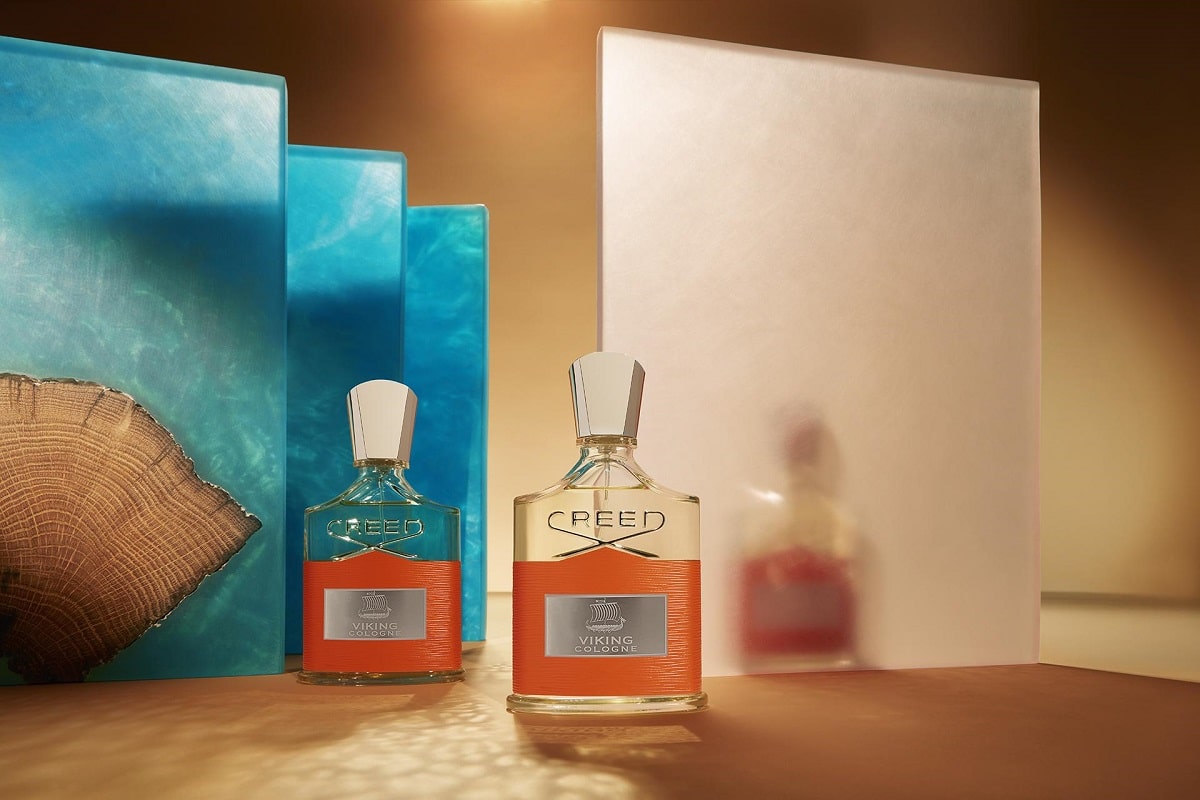 As Creed's newest perfume, Viking Cologne (an eau de parfum, despite the name) is the French perfume house's attempt at redefining the classic summer fragrance. The contemporary take on a citrus woody aromatic fougère, moves away from the Icelandic fire & ice of its predecessor and draws on inspiration from the fjords of Norway. It's one of the best new colognes for men, as expected from such a dependable perfume house.
Top notes: bergamot, lemon, mandarin, pink pepper.
Heart notes: geranium, lavender, nutmeg, rosemary, sage.
Base notes: sandalwood, frankincense, patchouli, cedarwood, vetiver.
---
Penhaligons Halfeti Leather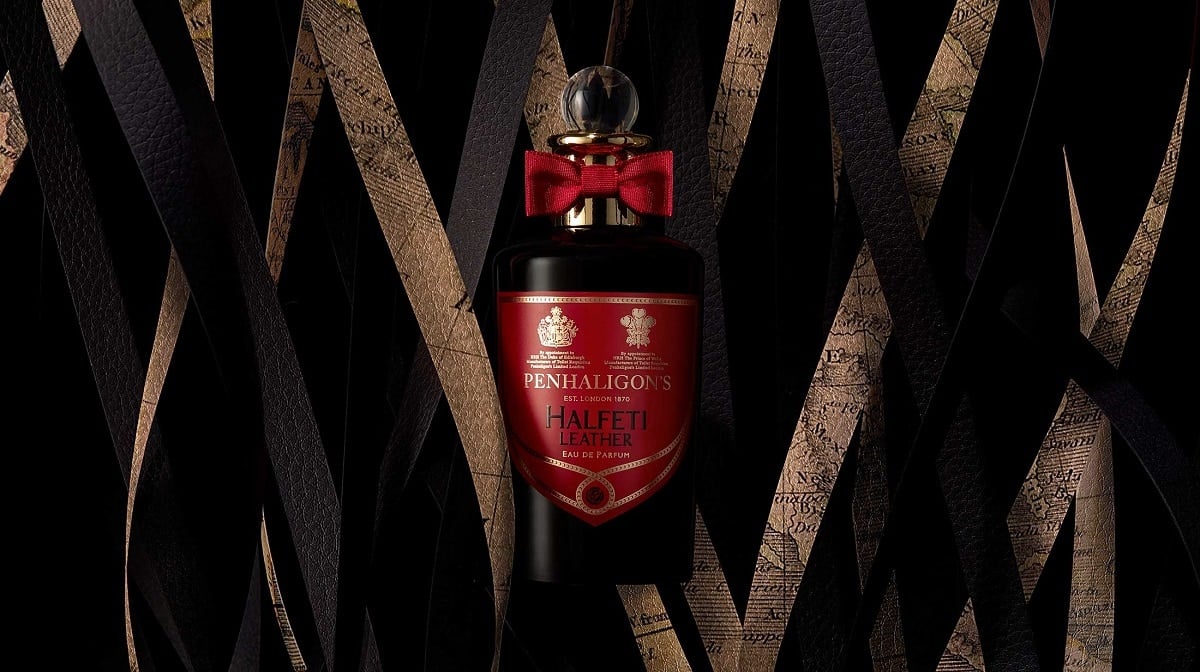 A confident leather scent for all genders, Halfeti Leather comes from Christian Provenzano who has designed an intoxicating profile built with Levantine inspired spice and a particular love of rose. Warm, strong, and vigorous, this would be best expressed in the colder months but could really be seen as an all-year scent.
Top notes: Grapefruit, bergamot, green notes, armoise, cypress.
Heart notes: Cumin, nutmeg, violet, saffron, rose, jasmine, muguet.
Base notes: Leather, oud, amber, resins, tonka, vanilla, sandalwood.
---
Kenzo Homme EDP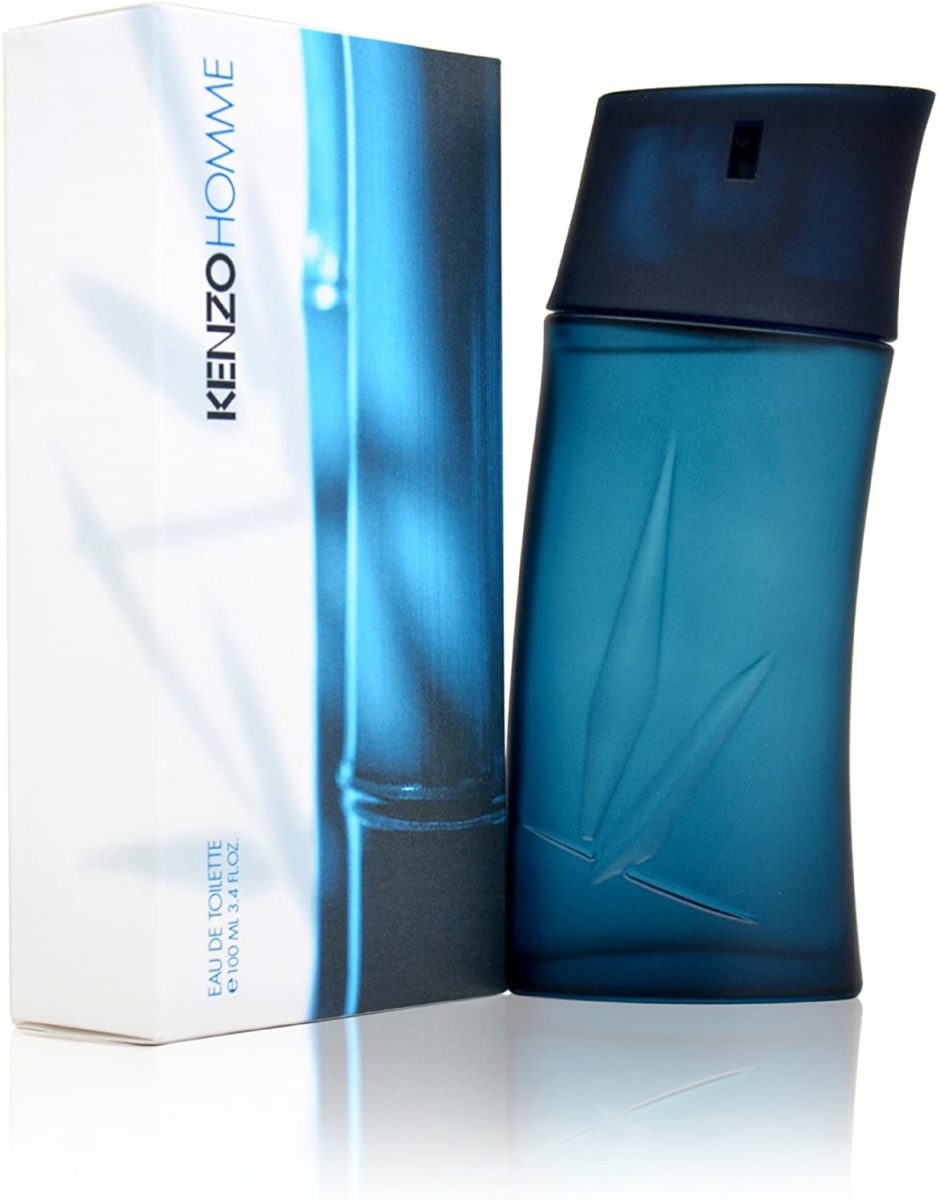 Kenzo Homme Eau de Parfum is a strong echo of the ocean, with a gripping woody body that remains in complete harmony with the brand's reputation in the world of perfumery. If you want something fresh for those warmer, summer days, this perfume fuses woody marine with an irrepressible sensuality that not many could resist if they are looking for the best very colognes for men.
Top notes: Marine notes, cinnamon, mint, begamot, lemon.
Heart notes: Nutmeg, jasmine, carnation, juniper berry, iris, caraway, lily of the valley, rose, pine.
Base notes: Sandalwood, vetiver, cedarwood, amber, musk, fir balsam, oakmoss, labdanum.
---
Issey Miyake L'eau d'Issey Pour Homme Intense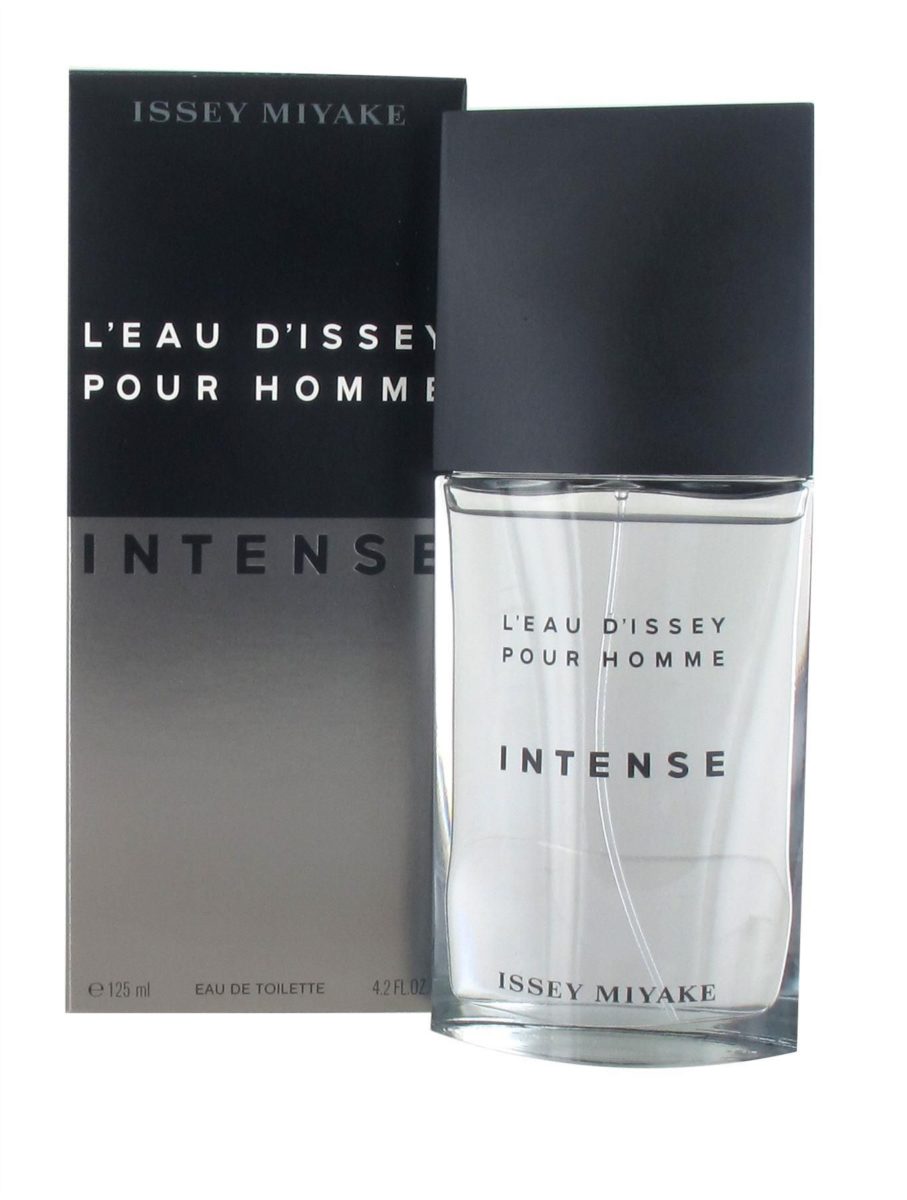 Dialling up the original L'eau D'Issey is this bold, beautiful EDT from Issey Miyake, skewing much warmer, and darker in composition. The wonderful notes of spice play well with bright citrus, creating a flirty, slightly smoky profile that completely redefines the original but still plays into the same nose that made the predesser one of Issey Miyake's most renowned fragrances.
---
Goldfield & Banks Bohemian Lime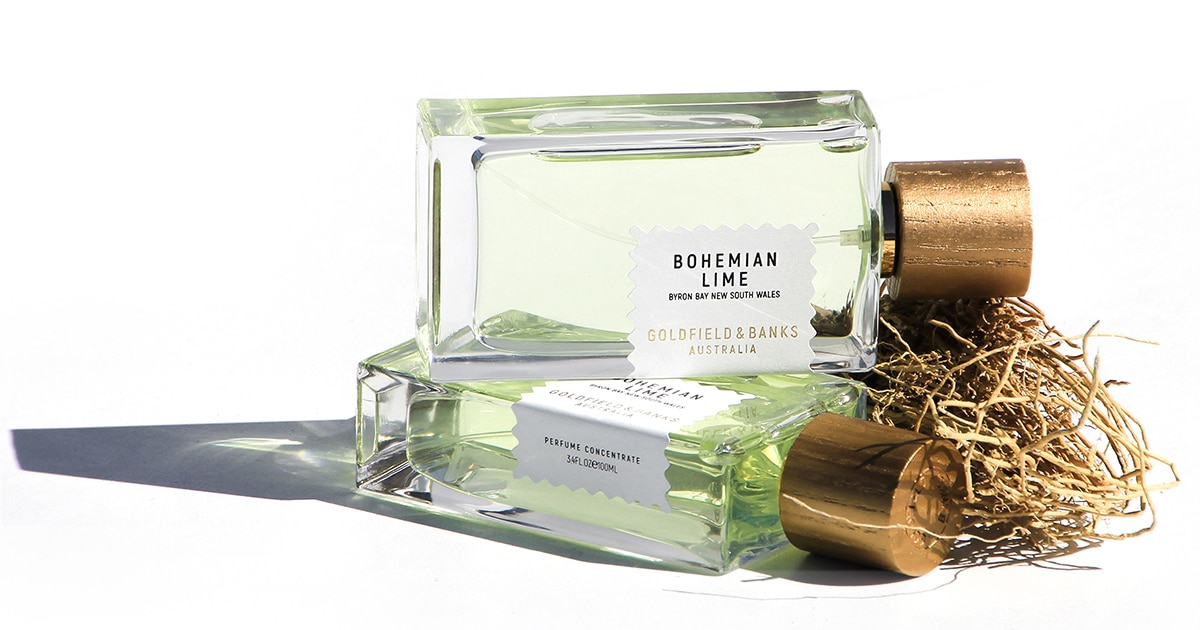 Australia's first luxury fragrance house, Goldfield & Banks, has put out this seductive and romantic parfum that's perfect for those who love their citrus-forward scents. Obviously this perfume for men is going to be best worn in summer and spring, with a big tropical body said to evoke an image of native citrus trees drawing life from nearby cascading waterfalls – modern, exotic, and intense.
Top Notes: Australian finger lime, coriander.
Heart Notes: Hatian vetiver.
Base Notes: atlas Morocco cedar wood, Australian sandalwood.
---
Maison Crivelli Bois Datchai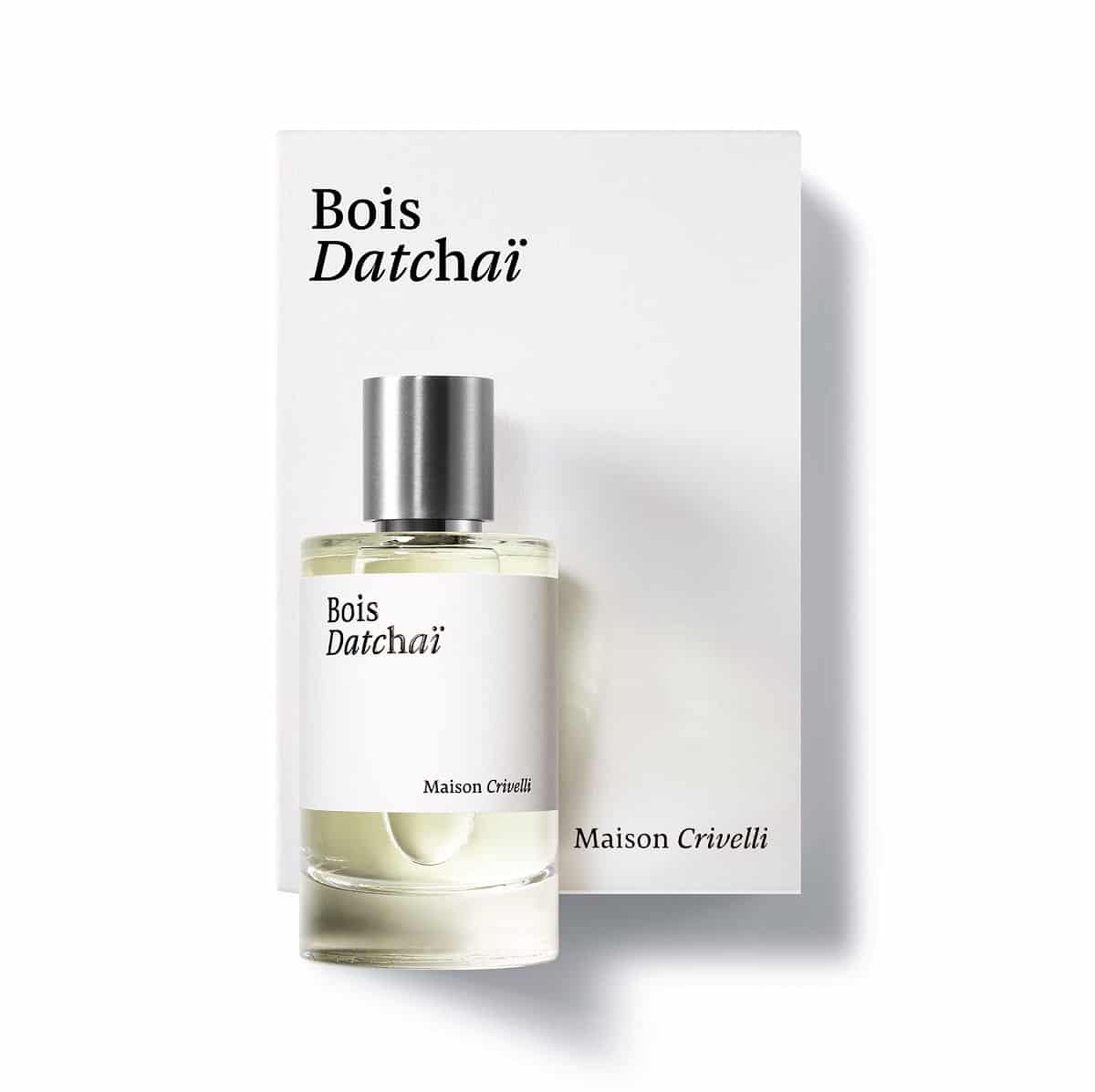 France's legendary Maison Crivelli looked to capture the experience of enjoying spicy black tea and wild berries in the heart of a primitive forest, making Bois Datchai an attractive, smoky, and exotic Eau de Parfum perfect for any season. If you like your woody fruity aromas, this gorgeous, slightly hedonistic, and extravagant fragrance is tough to ignore when it comes to the best colognes for men.
Top Notes: blackcurrant buds (cassis), cardamom, tangerine, liquorise, papyrus.
Heart Notes: rose, tea, ylang-ylang, papyrus, burnt wood.
Base Notes: guaiac wood, leather, sandalwood, cedarwood, sawdust, graphite.
---
Parfums de Marly Pegasus Exclusif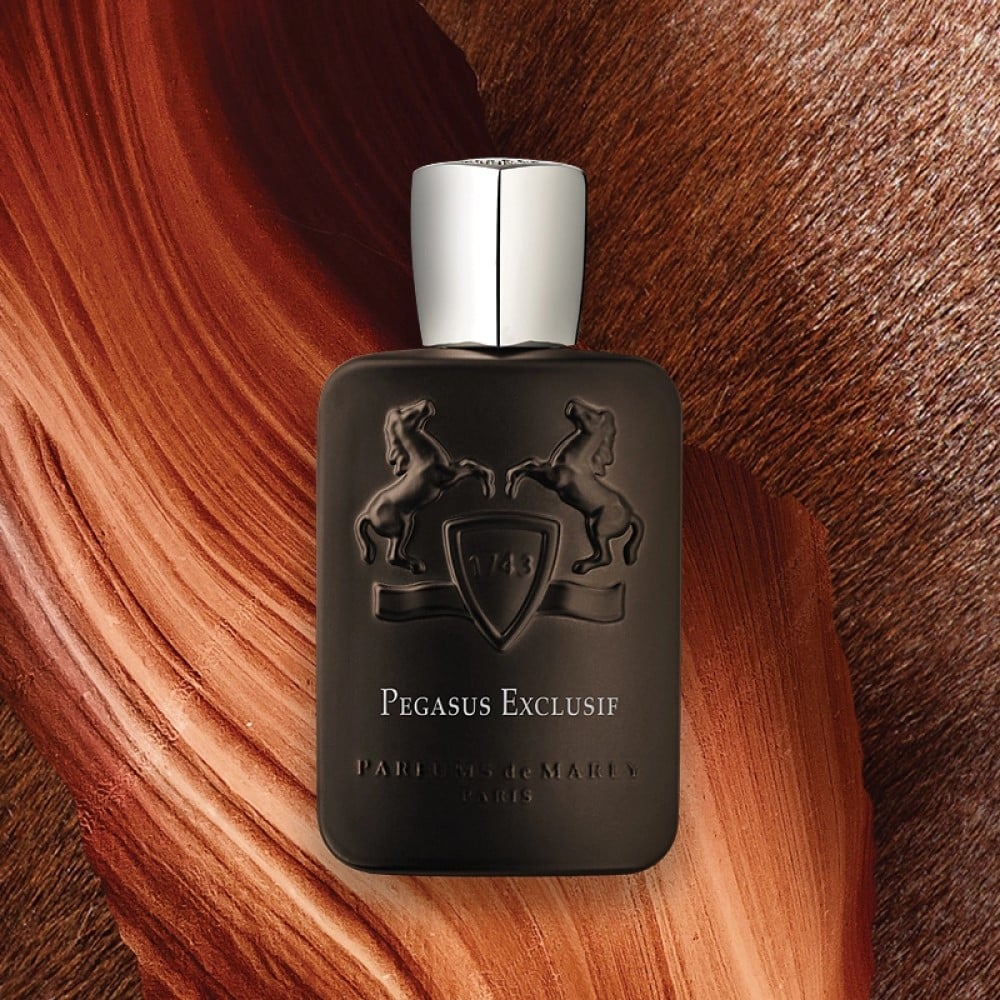 A celebration of strength and masculinity, Pegasus Exclusif is an Eau de Parfum of great depth and intensity from seductive French house Parfums de Marly. Layers of pink pepper and bergamot play beautifully with the underlying oriental character of vanilla and bitter almond, before drying down into an exotic woody base. It's one of the most decadent offerings Parfums de Marly have ever put into the wide world of men's colognes & fragrances.
Top Notes: bergamot, pink pepper, cardamom, heliotrope.
Heart Notes: jasmine, lavender, bitter almond, geranium.
Base Notes: vanilla, amber, sandalwood, natural oud, guaiac wood.
---
BDK Parfums Sel d'Argent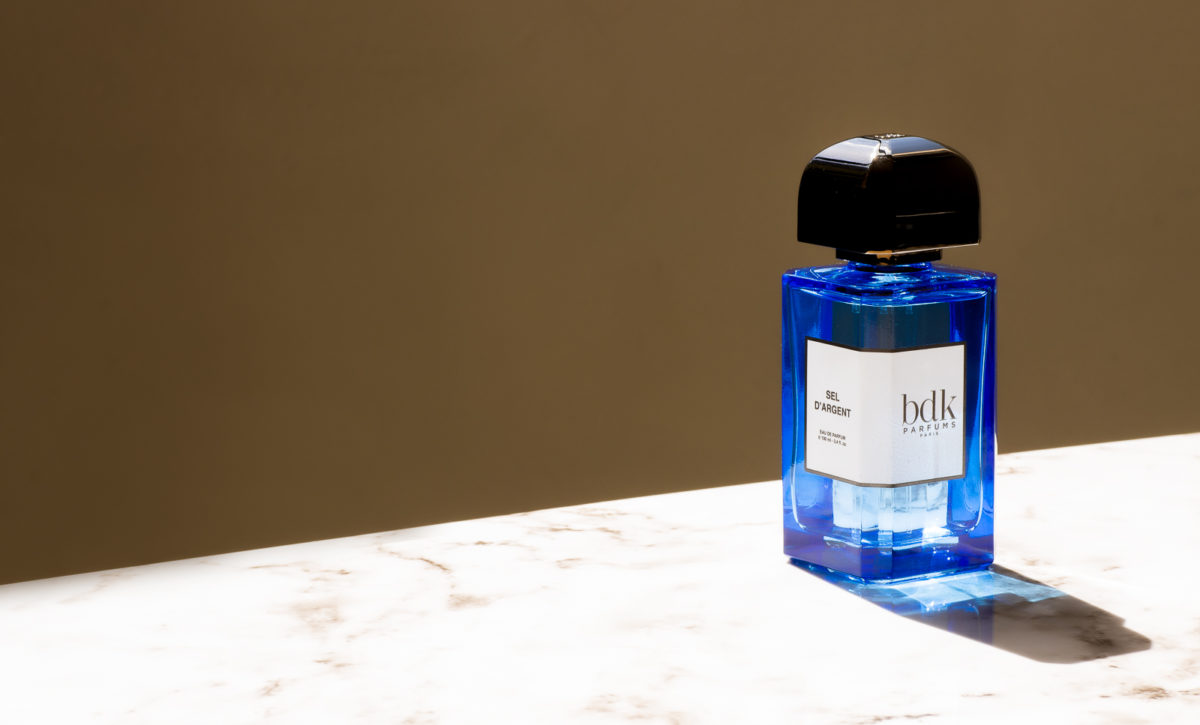 No fragrance coming from this Parisian independent house is ever going to miss the mark, and Sel d'Argent is certainly aligned with that seductive reputation. Serenity and harmony have been captured beautifully by this Eau de Parfum, aiming straight for those summer days with pure masculinity and luxury in a bottle and a true olfactory sensation – one of the best option for perfume for men.
Top Notes: salt, bergamot, grapefruit.
Heart Notes: Tunisian orange blossom, Madagascar ylang-ylang, Iran galbanum.
Base Notes: ambroxan, cashmeran, iso e super, white musk.
---
Amouage Interlude Black Iris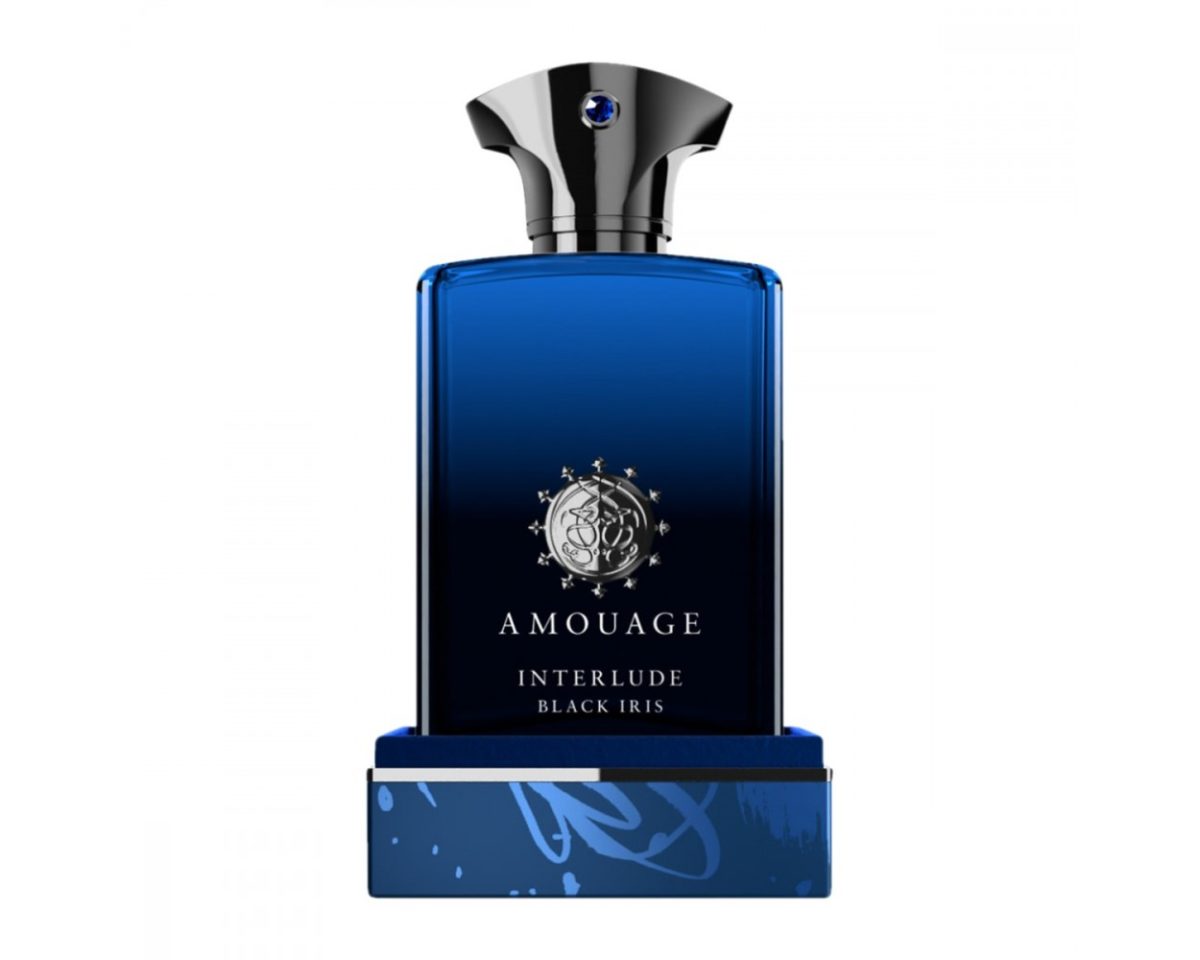 Another entry from this Omani perfume house, Interlude Black Iris is a show of pure force from Amouage. The amber woody fragrance was designed by Pierre Negrin, who sought a base of great length, texture, and masculinity with the expressive, seductive notes of leather, agarwood smoke, patchouli, sandalwood, and cedar.
Top notes: Violet leaf, rosemary, bergamot.
Heart notes: Orris, olibanum, myrhh, lebdanum, vanilla, amber.
Base notes: Leather, agarwood (oud) smoke, patchouli, sandalwood, cedar.
---
Dior Sauvage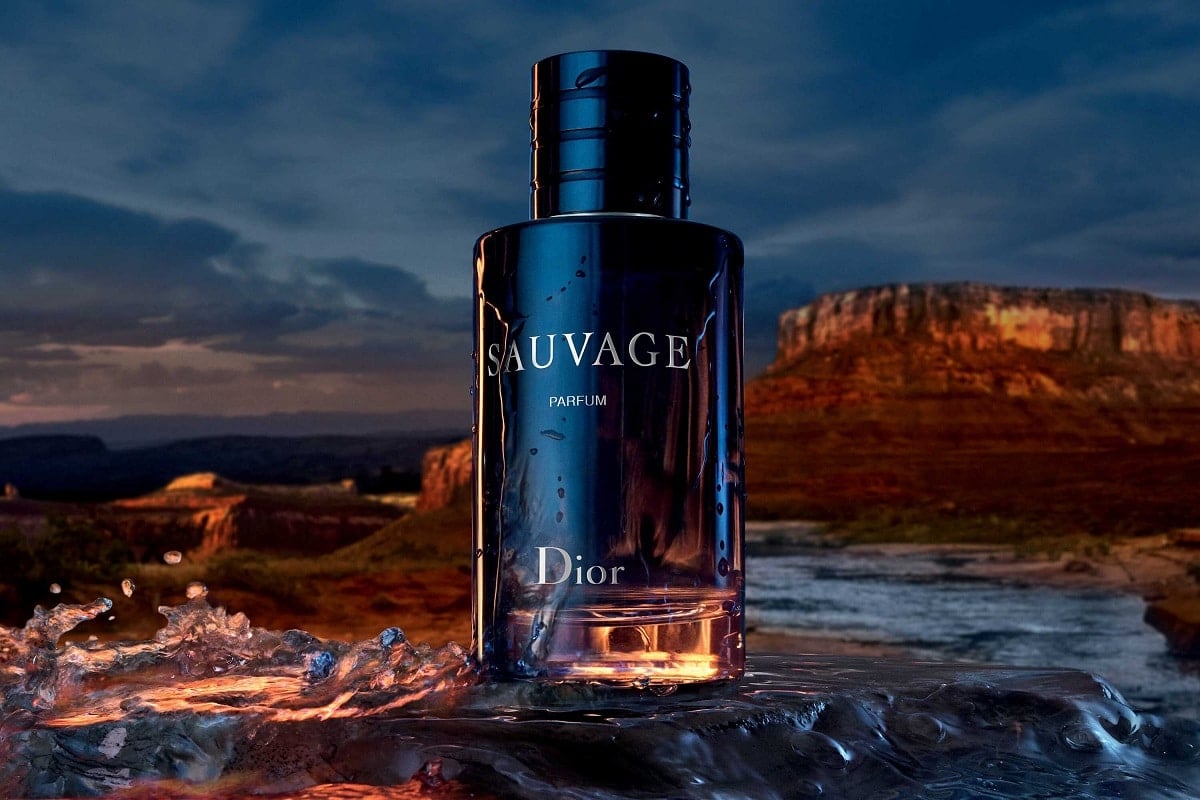 As one of the best selling fragrances of our time, Sauvage is still considered a pinnacle achievement for the brand. How Dior arrived at this timeless formula is the kind of often imitated, never duplicated lightning in a bottle that no perfume collection could really do without. The balance of raw masculine power and a fresh and playful sweetness is key to why this cologne works so well. Francois Demachy really can do no wrong. Go for the 30ml if you want an affordable men's cologne that'll do wonders for your style and masculinity.
Top notes: Calabrian bergamot, pepper.
Heart notes: Sichuan pepper, lavender, pink pepper, vetiver, patchouli, geranium, elemi.
Base notes: Abroxan, cedar, labdanum.
---
Serge Lutens Clair de Musc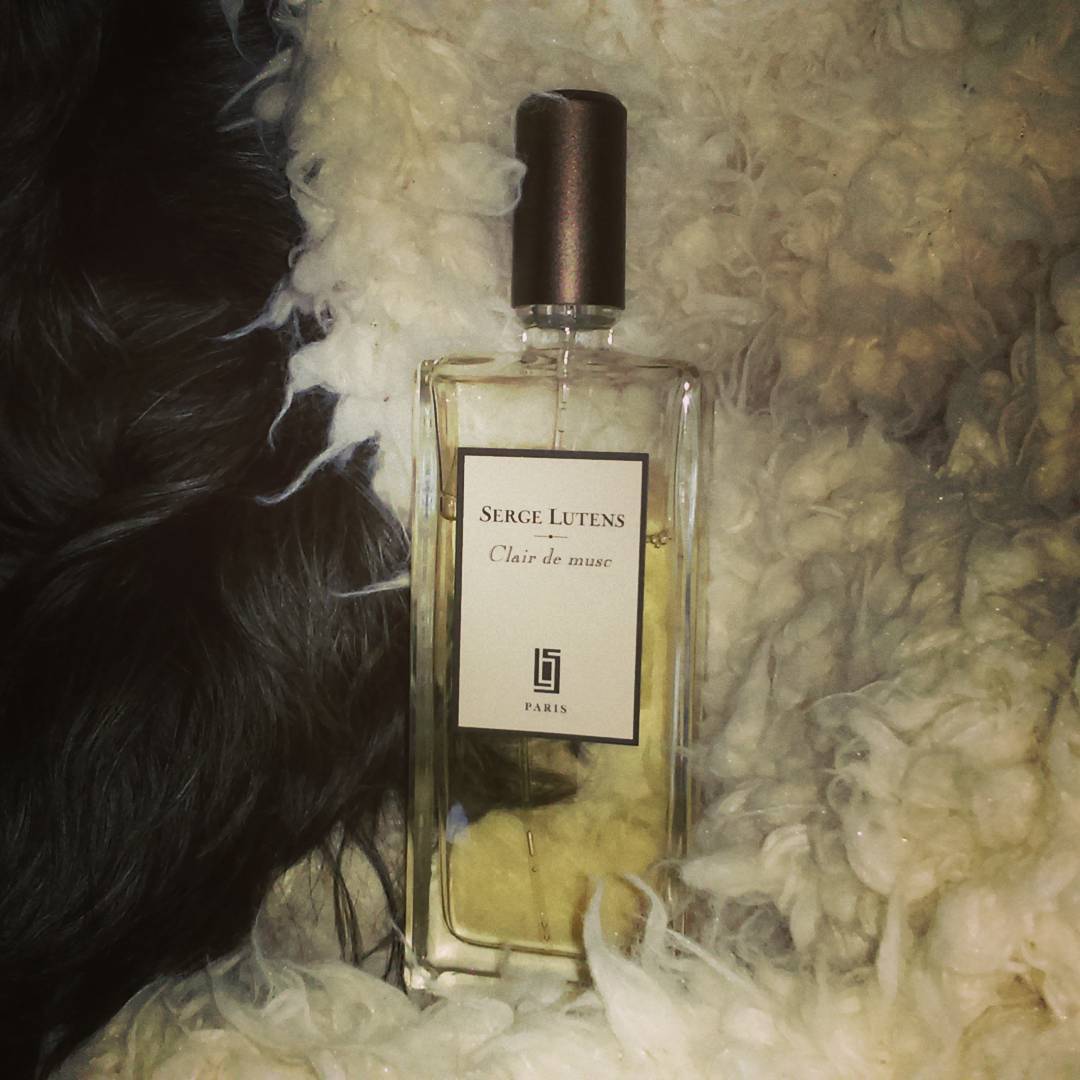 A minimalist gender-neutral fragrance from one of the most reliable in the business. Clair de Musc comes from Serge Lutens with a particular love of soft, musky scents that consistently keep light but fresh from top to dry-down. The delicate floral fragrance is one of many from Serge Lutens that always sell magnificently well, and for good reason.
---
Acqua di Parma Colonia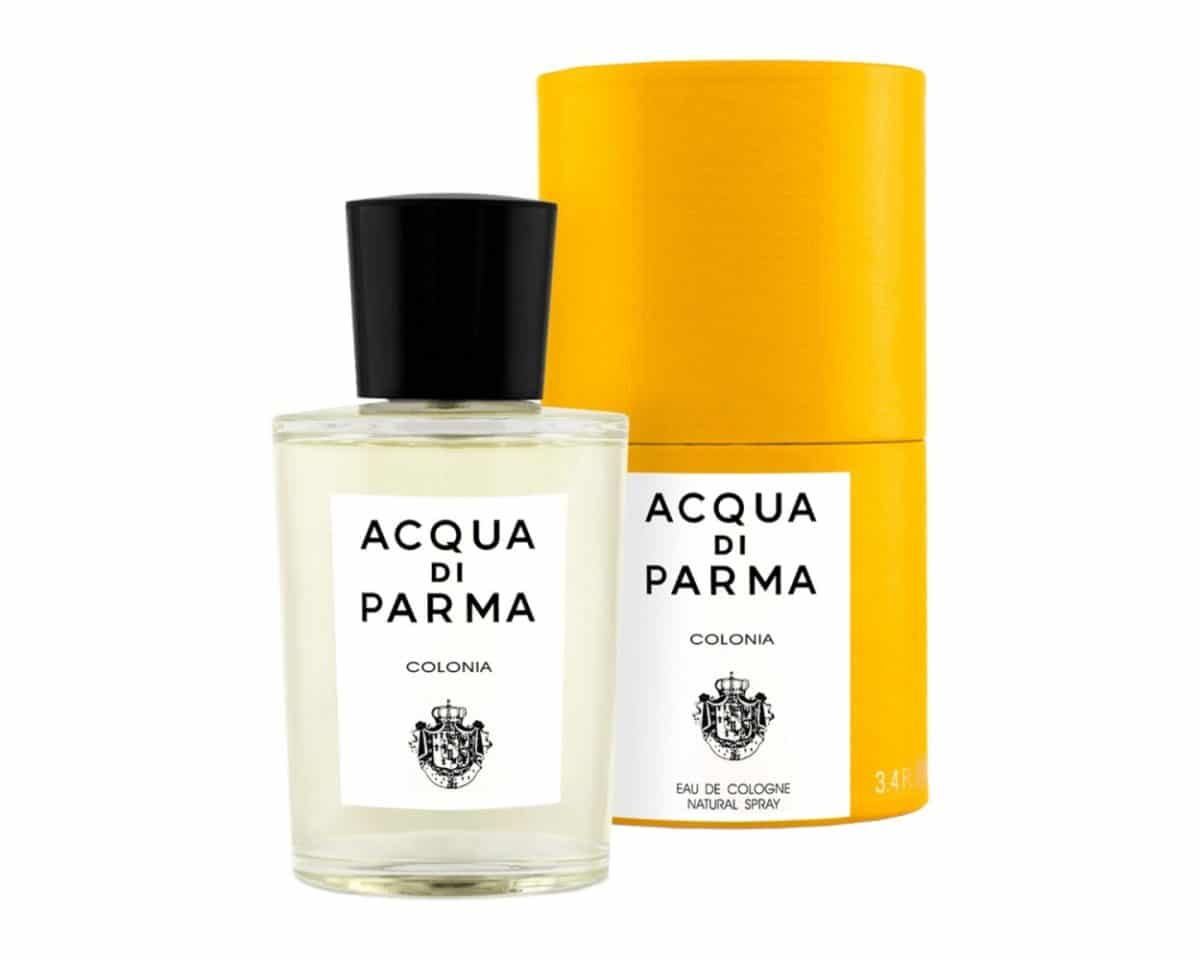 If you like citrus, you're going to want Colonia by Acqua di Parma, which has been around since 1916. The timeless, enduring eau de cologne has stood the test of time for very good reason, still positioned as one of the best men's perfumes you can buy in 2021. Crafted from sunny Sicilian citrus fruits, the body captures the elegance of the Italian coast, best expressed by the refined woody base notes of vetiver, sandalwood, and patchouli. Sometimes its the legends that'll do the best job.
Top notes: Sicilian citrus fruit.
Heart notes: Lavender, rosemary, verbena, damask rose.
Base notes: Vetiver, sandalwood, patchouli.
---
Givenchy Gentleman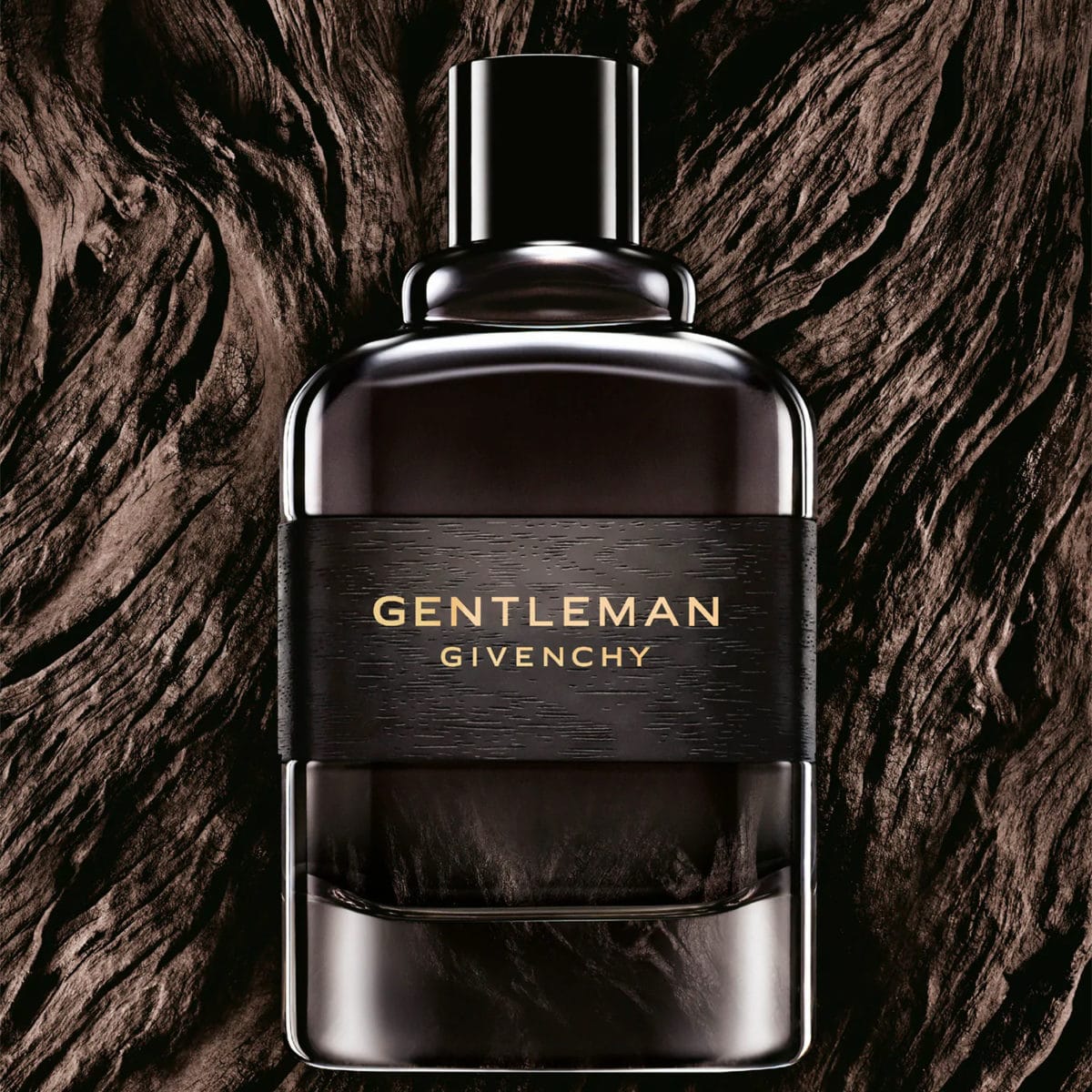 Fearless, confident, and relentlessly woody. Gentleman by Givenchy is absolutely one of the best men's fragrances you can buy in 2021. The intensity is exactly what you'd want from an eau de parfum, playing beautifully with an effervescent hit of pepper and aromatic lavender, leading a contrasting floral heart and base notes of woody patchouli and sensual black vanilla.
Top notes: Pepper essence, lavender.
Heart notes: Orris, tolu balm.
Base notes: Patchouli, black vanilla.
---
Tom Ford Oud Wood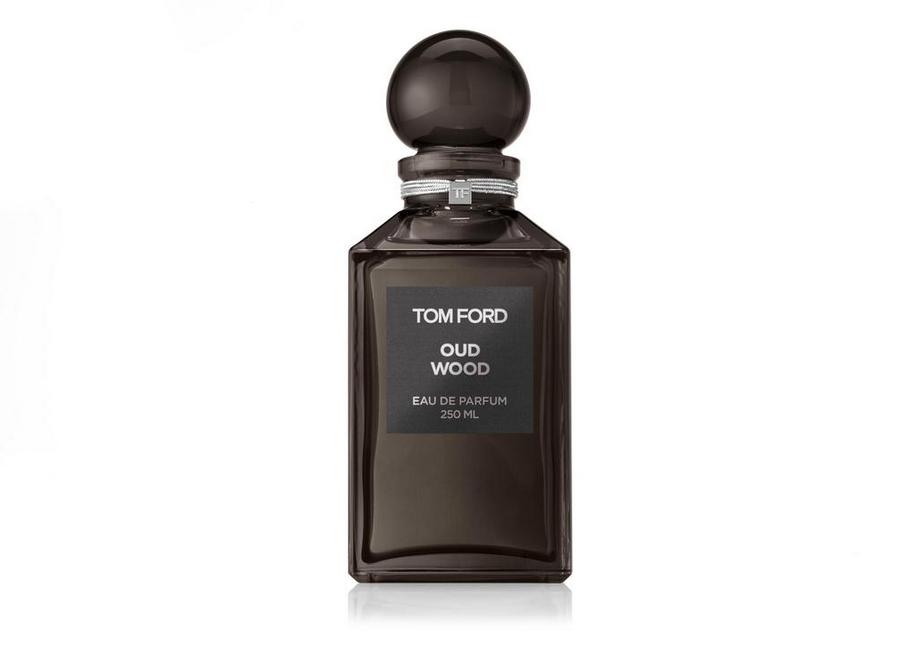 What happens when Tom Ford meets oud? It was only a matter of time before the style god anchored one of his fragrances with agarwood, and he clearly set out to make this one of the standouts in the highly sought Tom Ford range of men's colognes & fragrances. Oud Wood is a stunning scent for those occasions which call for something powerful, masculine, and undeniably sexy.
Top notes: rosewood, cardamom, Chinese pepper.
Heart notes: oud, sandalwood, vetvier.
Base notes: tonka bean, vanilla, amber.
---
Paco Rabanne 1 Million Lucky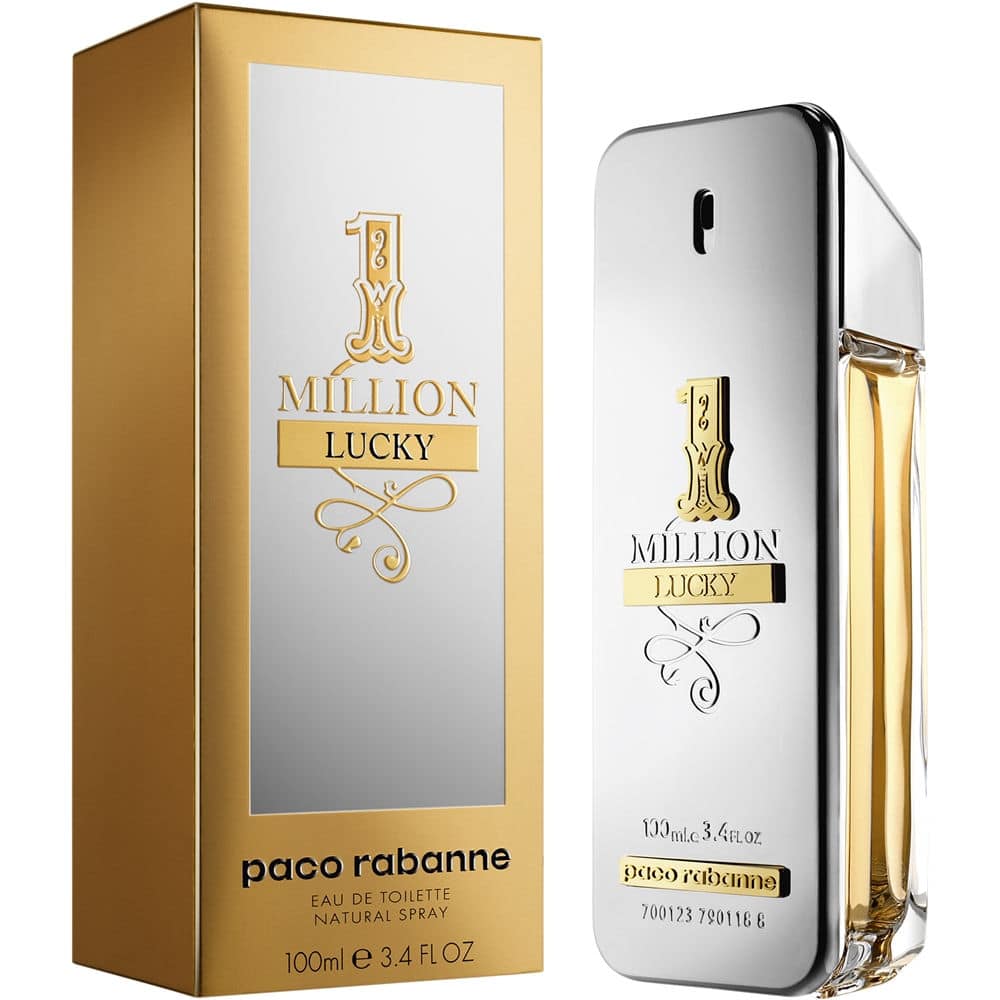 1 Million Lucky deserves to be one of the most popular men's fragrances in Paco Rabanne's range. It just may be the best they've ever put out – perfect for spontaneous date nights and those occasions that demand you make a strong first impression, from top notes of bergamot to the base of vetiver. The night-appropriate scent is arresting with its heady combination of tart fruits and rich woods, presenting a complex, deep, and exotic body that gets over well in any season.
Top notes: plum, ozonic notes, grapefruit, bergamot.
Heart notes: hazelnut, honey, cedar, cashmere wood, jasmine, orange blossom.
Base notes: amberwood, patchouli, oakmoss, vetiver.
---
Maison Francis Kurkdjian Oud Silk Mood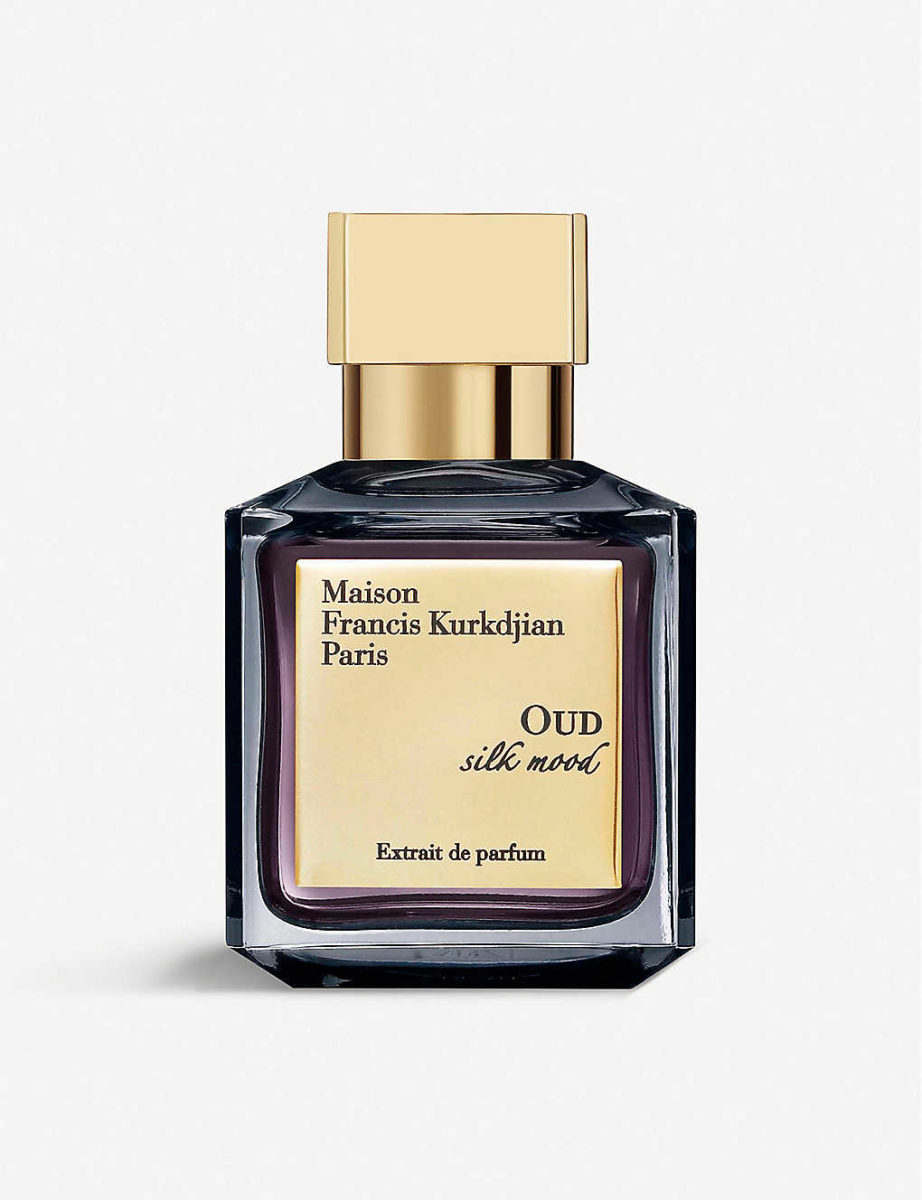 From the Bulgarian rose to the underlying oud, this is one seriously sexy men's cologne with a no compromises approach to seduction. It's the type of scent that Neil Strauss would write an entire book about, with Maison Francis Kurkdijan achieving a precise balance between haute parfumerie traditionalism and bold modernism. If you can't seal the deal with five simple sprays of Oud Silk Mood, you may as well give up now because this is one of the best men's colognes or fragrances out there.
Top notes: Bulgarian rose, chamomile, bergamot.
Heart notes: hedione, guaiac wood.
Base notes: oud, papyrus.
---
Montblanc Legend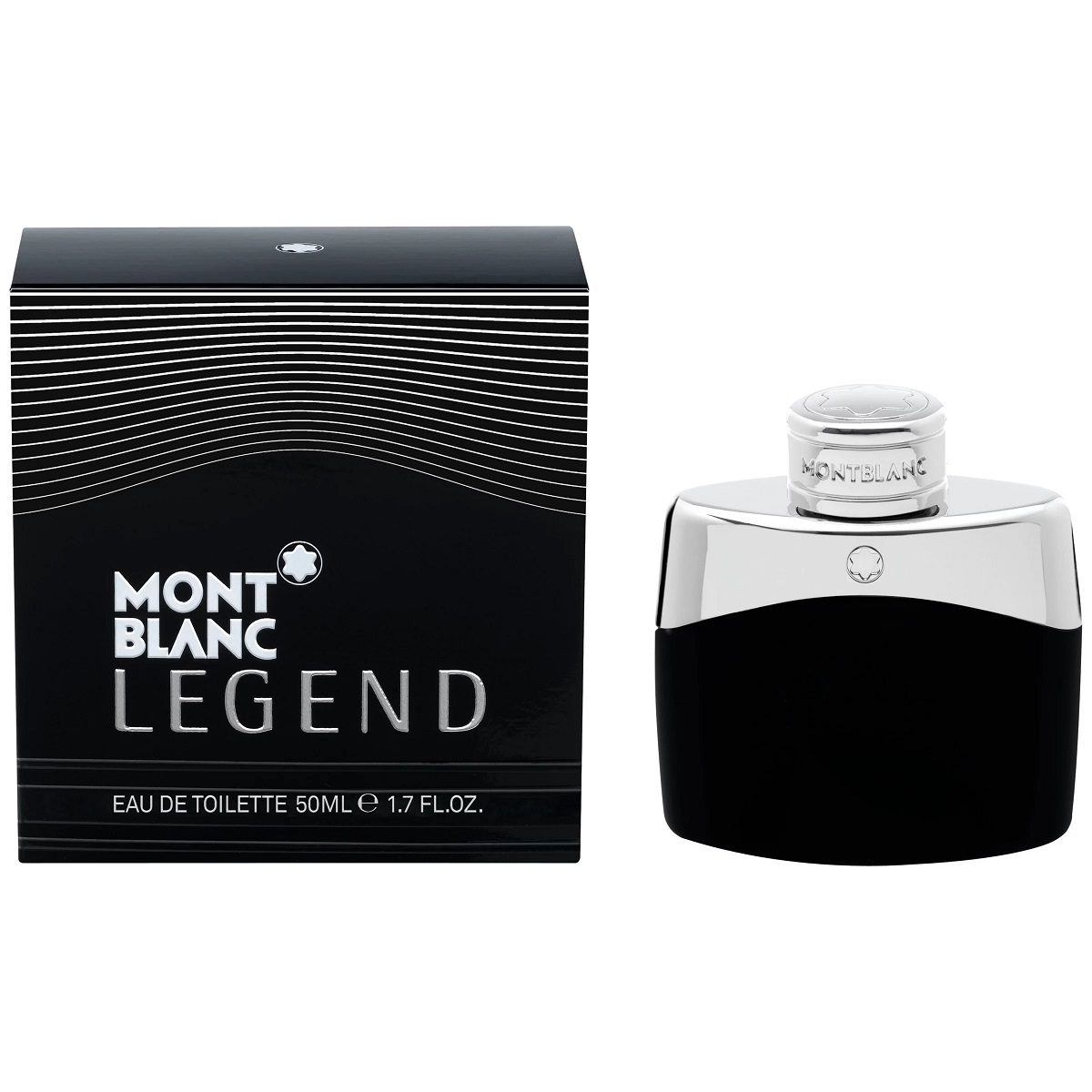 Strong, confident, and long-lasting, this eau de toilette is legendary and one of the best colognes for men. Montblanc Legend has been at the forefront of men's cologne for 10 years now, a testament to how timeless Olivier Pescheux's design has been. The head-turning fragrance is complex and delicately scented with top notes of bergamot, verbena, and lavender – a strong opening with an even strong finish. Base notes boil down to the seductive notes of sandalwood, tonka, and evernyl.
Top notes: Bergamot, lavender, pineapple leaf, verbena.
Heart notes: Oak moss, geranium, coumarin, apple, rose, pomarosa molecule.
Base notes: Sandalwood, tonka, evernyl.
---
Matière Premiere Parisian Musc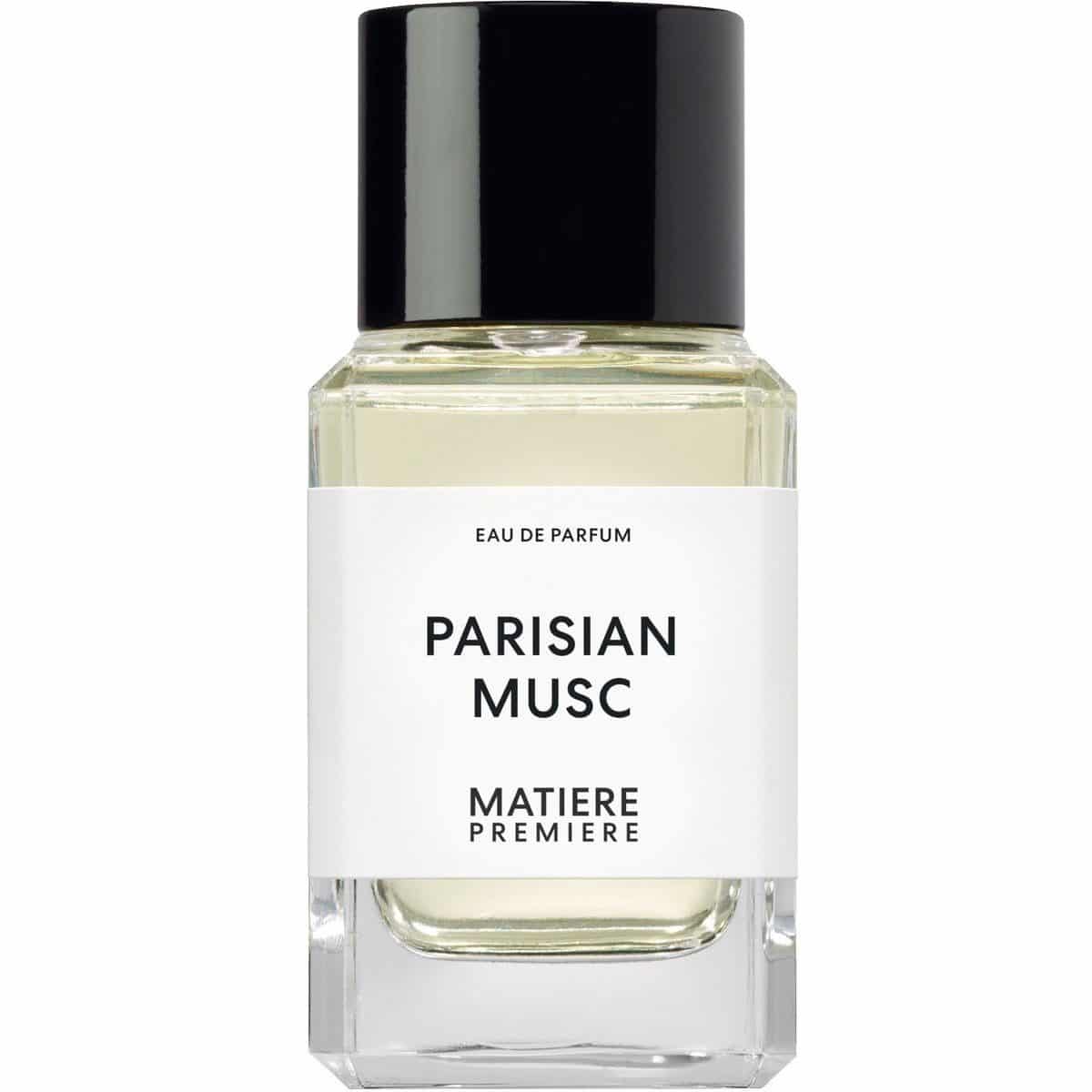 Parisian Musc is an excellent woody musk Eau de Parfum authored by Aurélien Guichard with particular focus on the ambrette seed from Peru. Keeping it very simple in terms of ingredients, the men's fragrance has all the signature beats from Guichard, shaped with great sensitivity and a desire for generous projection.
Top notes: Ambrette seeds.
Heart notes: Virginian cedarwood.
Base notes: Ambroxan, musk.
---
Mizensir Golden Oud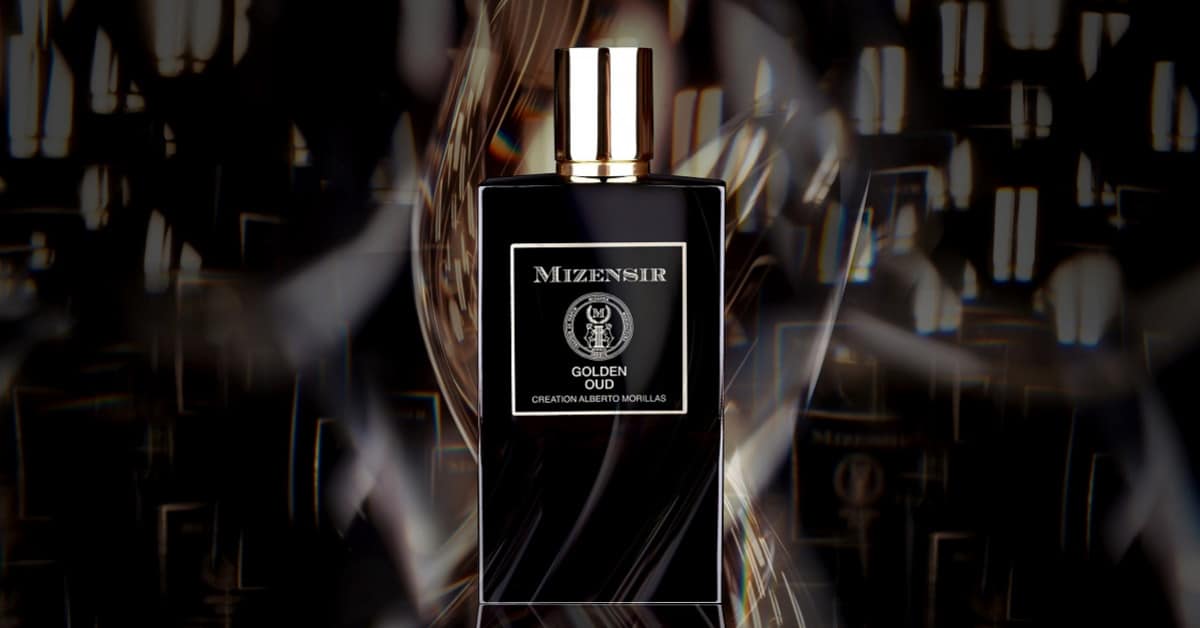 Postured so magnificently by perfumer Alberto Morillas, Golden Oud is considerably rich and smoky, though restrained enough to delicately allow the smaller details, like balsamic notes, to project. The softness is helped greatly by frankincense and Bulgarian rose, while Amyris wood and cetalox give the body a nice, rounded texture and more than just a hint of sensuality. If you're looking for one of the best colognes for men, this is well worth the high asking price.
Top notes: Amyris wood, cetalox.
Heart notes: Oud assafi, papyrus.
Base notes: Incense, Bulgarian rose.
---
Bleu De Chanel Parfum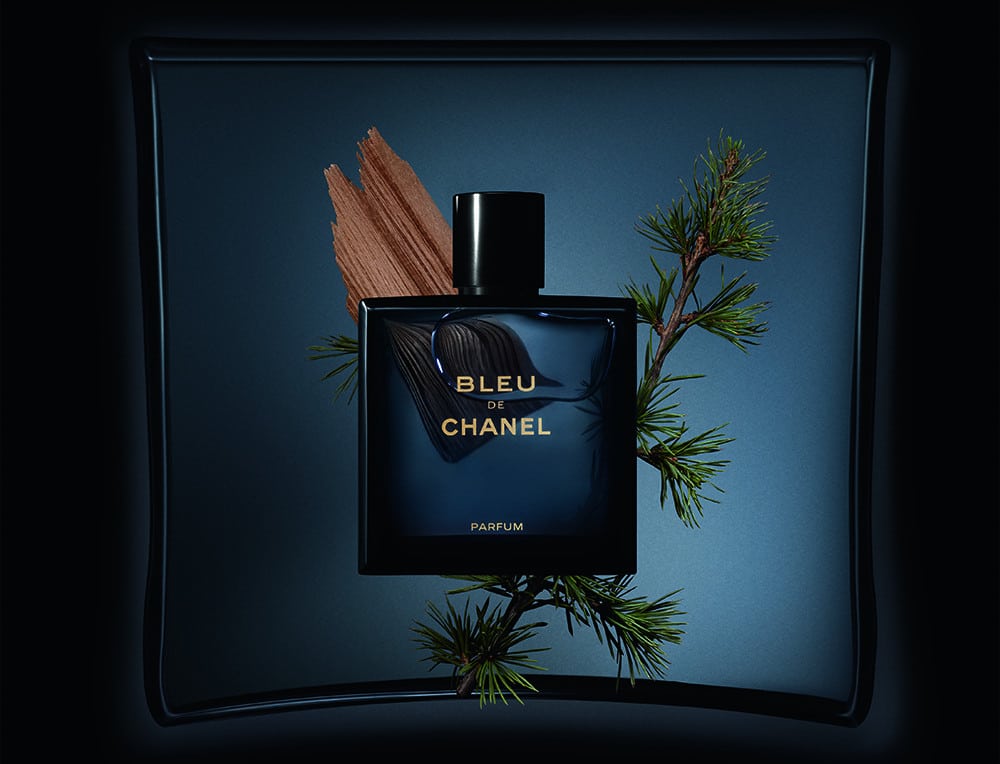 An adventurous scent from famous fashion house Chanel, this "ode to masculine freedom" has been around for years and remains an incredibly popular choice for an everyday wear eau de toilette thanks to its pure, deep character. Spritz on a bit of Chanel bleu and you'll open yourself and others up to a scent defined by its citrus accord with vetiver and pink pepper on the top, grapefruit, dry cedar notes, and labdanum in the middle, and frankincense, ginger, and sandalwood in the closing. This masculine scent rarely fails.
Top notes: Citrus accord, vetiver, pink pepper.
Heart notes: Grapefruit, dry cedar, labdanum.
Base notes: Frankincense, ginger, sandalwood.
---
Best Perfumes & Colognes For Men – Frequently Asked Questions
What is the best cologne for men?
That really depends on the season, but you can't go wrong with the legendary Sauvage by Dior, 1 Million Lucky by Paco Rabanne, Enclave by Amouage, and CoSTUME National Homme.
What is an affordable men's cologne?
No one said you have to open your wallet generously to grab a good men's cologne. Go for CoSTUME National Homme and 1 Million Lucky by Paco Rabanne if you want great value.
What is men's cologne smells the best?
Typically, colognes from the Middle East are some of the most powerful in the world so anything from Amouage will have incredible power and projection. 1 Million Lucky by Paco Rabanne is popular for a reason, as is CoSTUME National Homme.