Eyeshadow looks have the power to make or break your overall beauty vibe. Whether you have hours to get ready for a big event or just a few minutes to apply a natural eye, eyeshadow is a fun way to experiment with current color innovations as well as making a nod to the latest makeup trends. From barely-there, no-makeup makeup to the most dramatic smokey eye, the possibilities are endless.
To showcase the best eyeshadow looks of the moment, we curated a list of the best, most flattering combinations that work across the board, regardless of occasion or time of day. Not only are these looks are easy to recreate and pair with the rest of your makeup products (even if that's just a swipe of the best mascara or the best cream blush), but we've also included our fave eyeshadow palettes and shade suggestions to help you achieve a fabulous overall look, to bring out whenever you need a playful seasonal refresh.
Best eyeshadow looks
1. Barely-there eyeshadow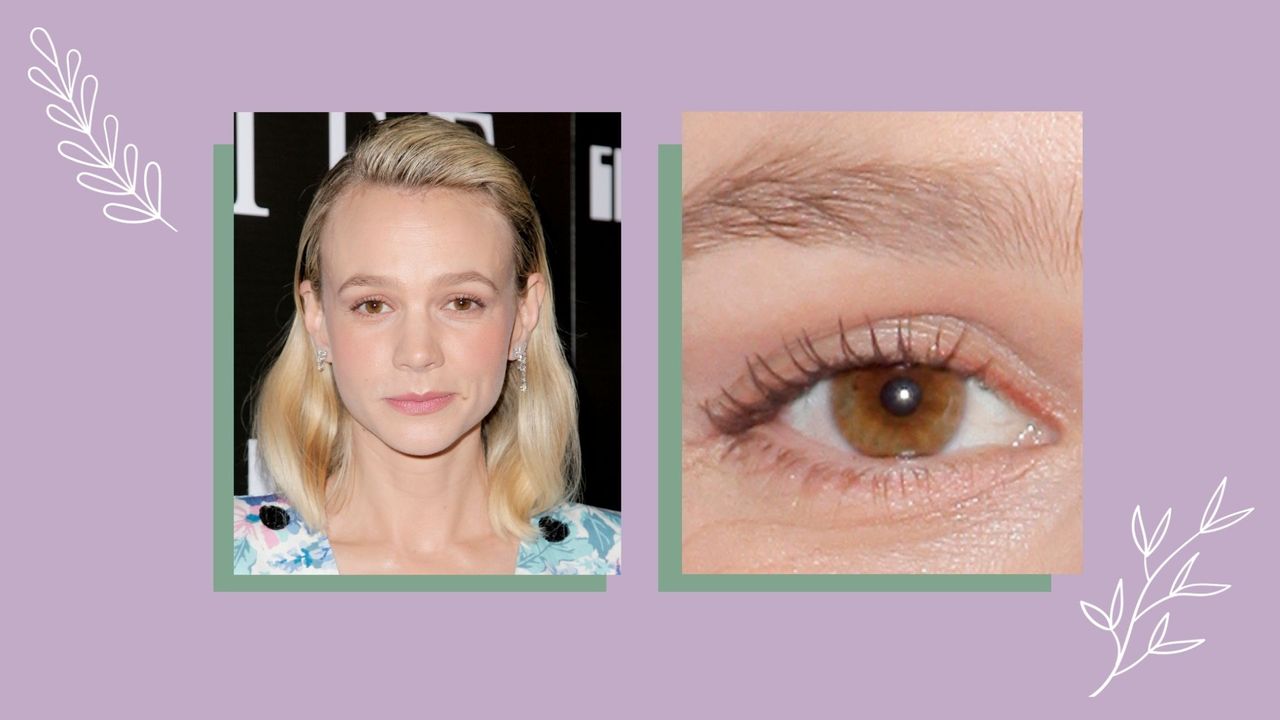 As far as easy makeup looks go, this takes the cake. The "barely there" makeup look, as seen here on Carey Mulligan, allows you to appear like you woke up with rested eyes, a clear complexion, and well-moisturized—albeit barely tinted—lips. As far as eyeshadow looks go, the effort here is super minimal: All it entails is a sweep of nude shadow on the lid, with a darker neutral tracing the crease of the eyeball.
Recreate the look with…
---
2. Neutral eyeshadow with bold lip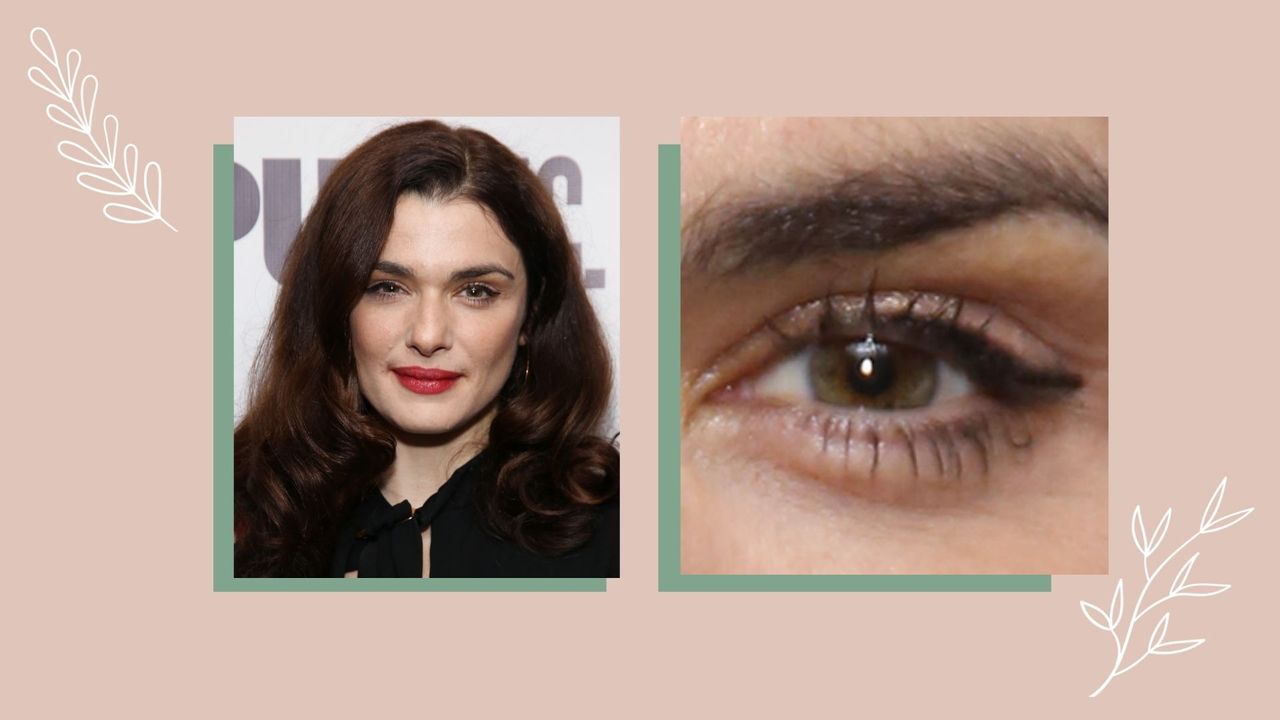 This eyeshadow look is all about an understated glam effect and allows the rest of your makeup to do all the talking—a balance Rachel Weisz nails to a T. Whether that's a bright red lip, perfectly arched brows, a crisp cat-eye, or expertly placed contour, your eyeshadow will simply serve to complete the look. A matte neutral like a muted brown or taupe is the perfect foil for a bold lip. Black eyeliner and mascara is all the definition you need for the eye area.
Recreate the look with…
---
---
3. Gunmetal eyeshadow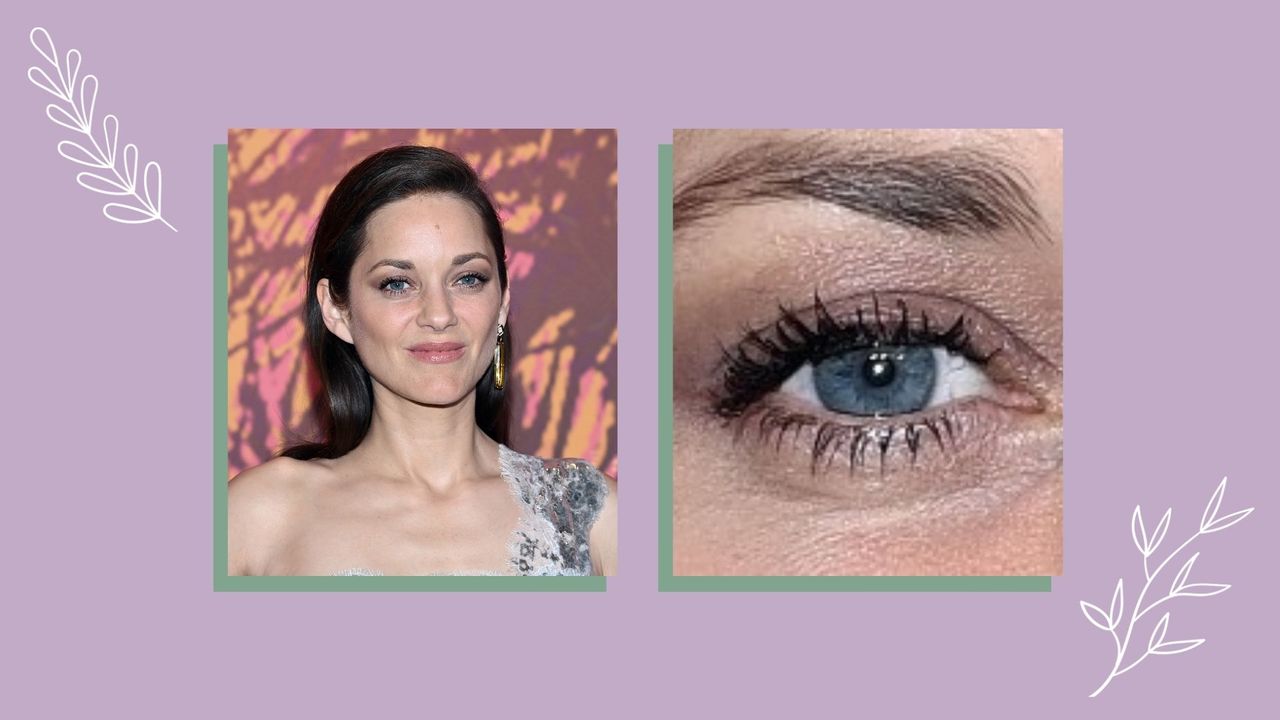 Take a walk on the wilder side with an eye-catching pop of gunmetal swept across your eyelids. The effect is a pretty-in-punk appeal, as seen on Marion Cotillard. Subtle metallics (nope, not an oxymoron!) that are neither too cool nor warm, like gunmetal gray, pearlized taupe, or pewter, give a fabulous dash of drama without going over the top. This is another low-maintenance look: Just swathe the entire lid, and finish off with mascara.
Recreate the look with…
---
4. Teal shadow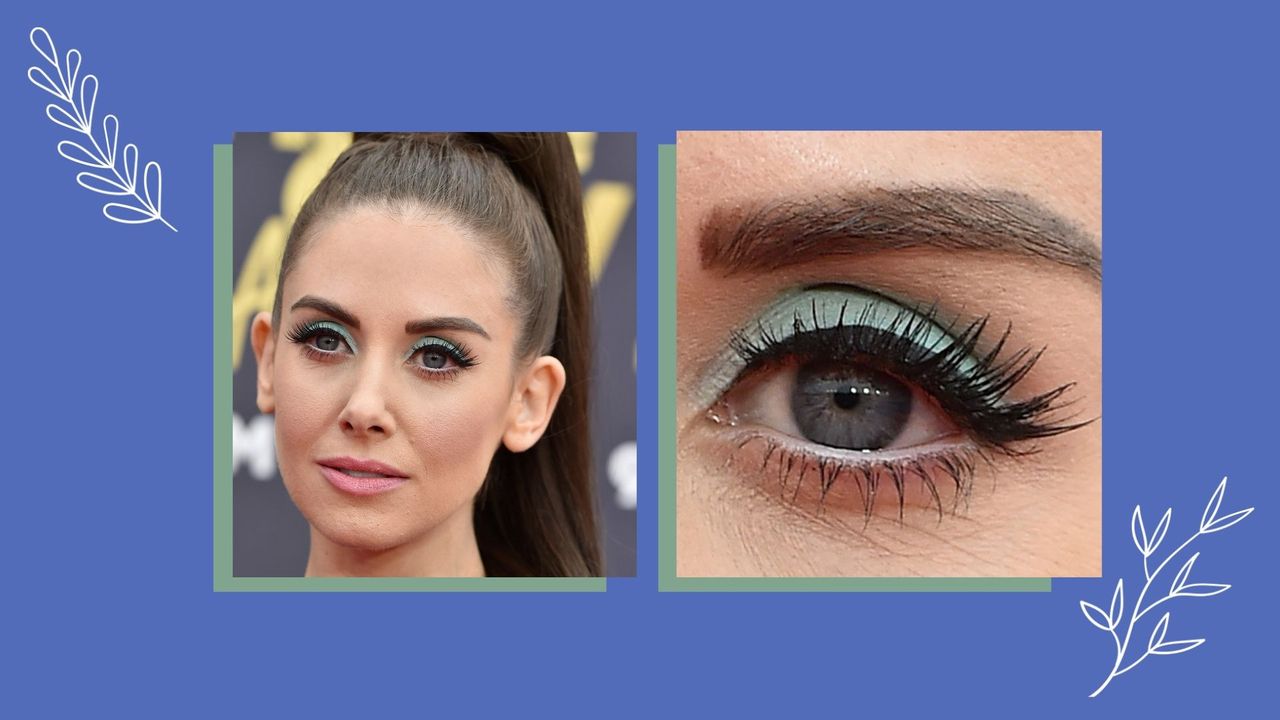 It's not your imagination: '70s makeup-inspired lids are back! Make that Saturday night fever last till morning with a fun pop of light teal eyeshadow on the lids, while keeping everything else charmingly muted. Alison Brie channels a modern-day Cher here by pairing her disco-worthy shadow with a dusty nude lip for gravitas. A layer or two of lengthening mascara (or even magnetic eyelashes, if you're into going the distance) helps finish off this '70s-inspired look, which surprisingly works well for both daytime and evening.
Recreate the look with…
---
5. Glossy lids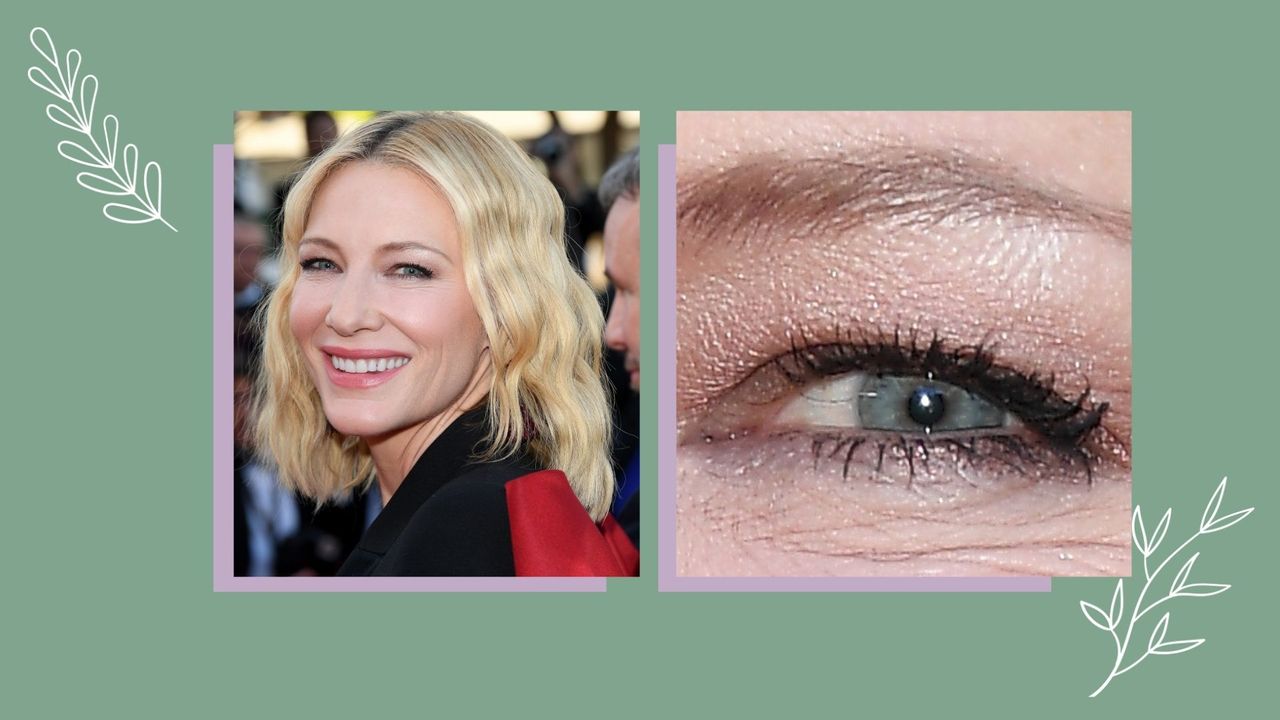 Add some super-subtle shimmer in the form of a soft champagne hue, as Cate Blanchett does, for a trendy yet more comfortable spin on the glossy eyelid trend. This sexy-chic look is wonderfully flattering for both day or night, and, should you need a tad more drama, can easily be revved up with the addition of a dark berry lip. For best results, choose a cream shadow you can casually dab onto the lid, paying special attention to the browbone area for extra glint appeal.
Recreate the look with…
---
6. Classic smokey eye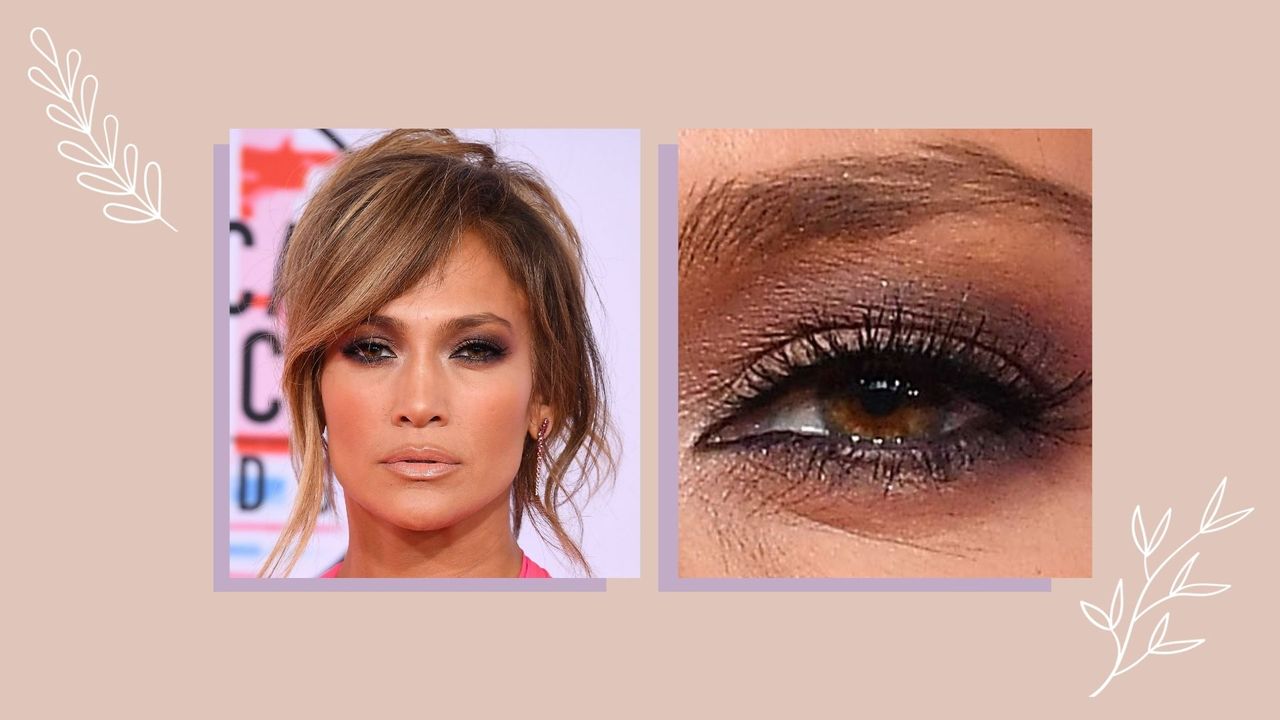 The smokey eye is one of the most classic eyeshadow looks for a reason, as it never goes out of style. Dripping smolder and sex appeal with every inch (worked to the hilt, naturally, by Jennifer Lopez), a truly dimensional smokey eye is a bit of an art form to achieve. For everyday, however, it's easily coppable once you follow the rule of threes: a light shadow all over the lid, a medium shadow on the crease, and the darkest shadow nearest the eyeliner, the outer lid, and on the lower lid for a smudged, bedroom vibe. Reinforce this cat-eye effect with some liquid liner, and take this as a time to finally learn how to apply false eyelashes—they're the perfect cherry on top.
Recreate the look with…
---
7. Bronze smokey eye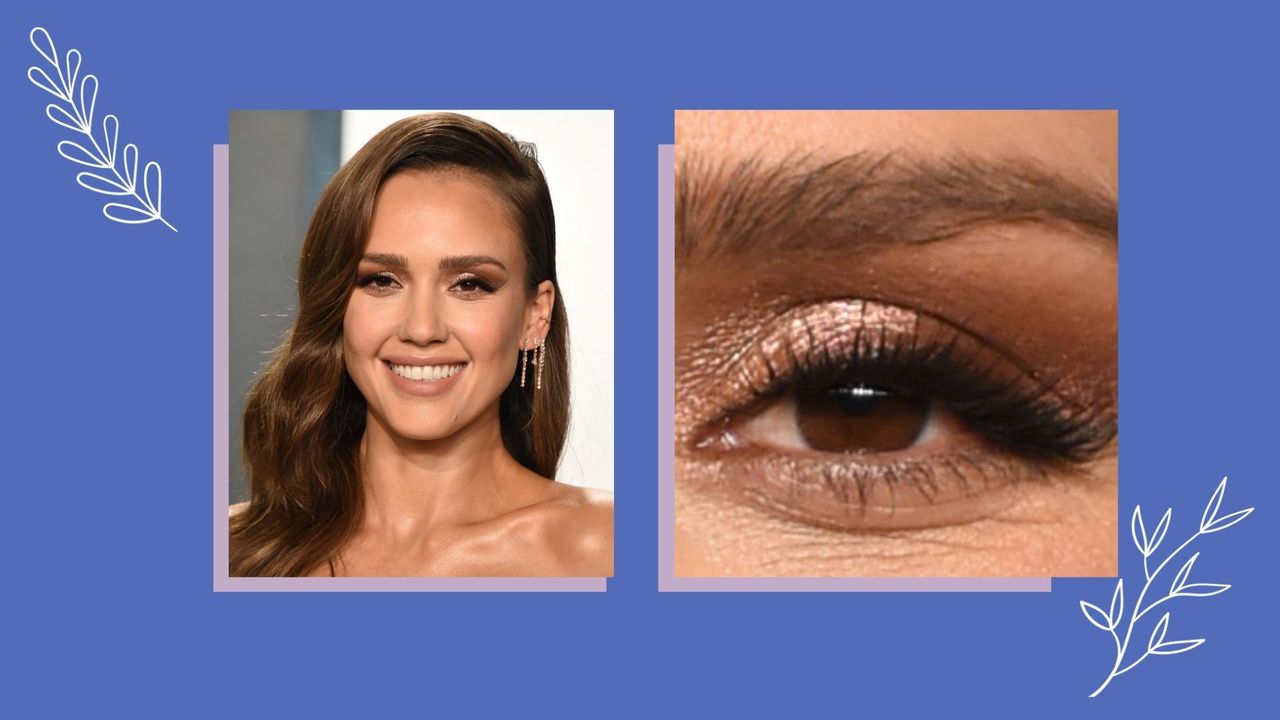 Bronze smokey eyeshadow looks are a softer take on the classic version, and are more forgiving when seamless blending isn't your strongest suit. Plus, as Jessica Alba demonstrates, they're also supremely flattering on those with warmer and deeper coloring as well.
Recreate the look with…
---
8. Orange shadow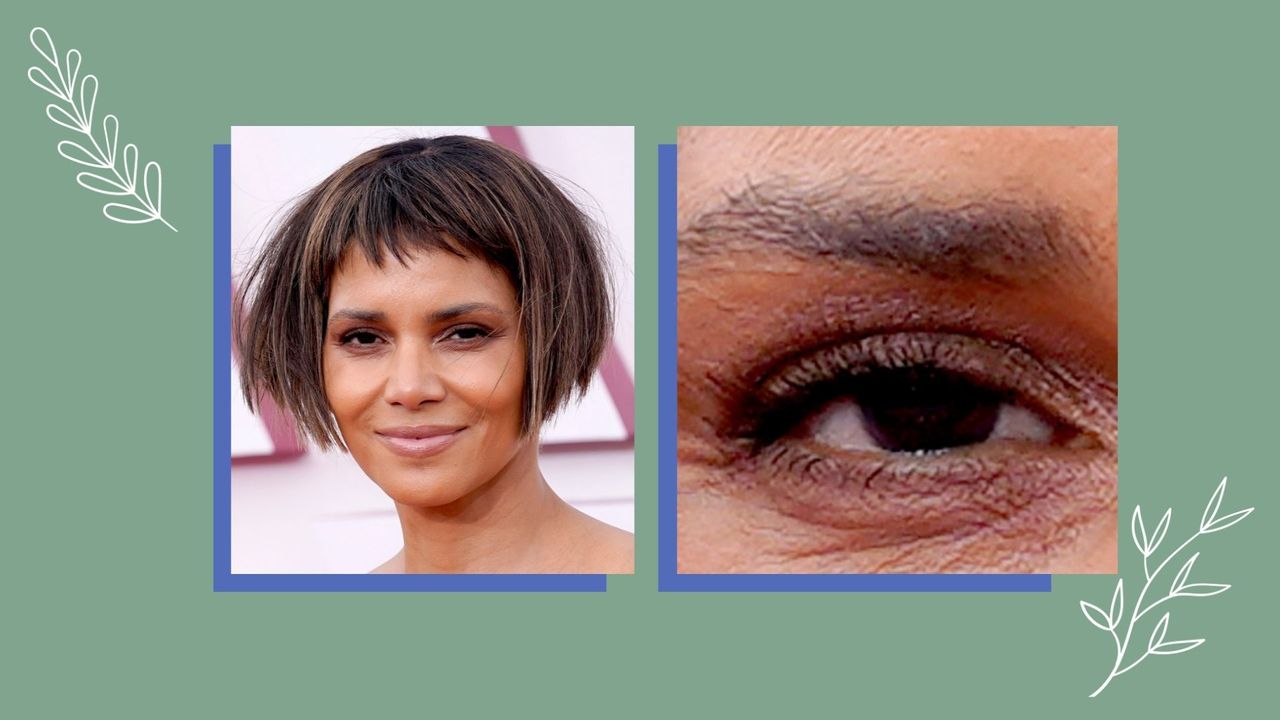 Don't let the word scare you: Although admittedly this eyeshadow look is not for the faint of heart, shades of orange are a pretty sensible accent color when paired with pale mauve lips. The look is fresh and modern (almost futuristic, as Halle Berry shows off at the Oscars), but it truly delivers when you wish to make a statement with your makeup but not resort to the usual tricks.
Recreate the look with…