On the center's south side, University Bookstore expanded, Sundance 608 Cinema was built and Great Dane Pub & Brewing Co., Flat Top Grill and Ace Hardware were added. On the north side, Metcalfe's Market expanded, a 150,000 Target store with parking was added in 2010, and a Fleming's Prime Steakhouse & Wine Bar opened in 2007. But in 2009, Freed ran into financial difficulties and ultimately the shopping center was purchased by Massachusetts-based WS Development at a 2012 sheriff's auction for $52 million.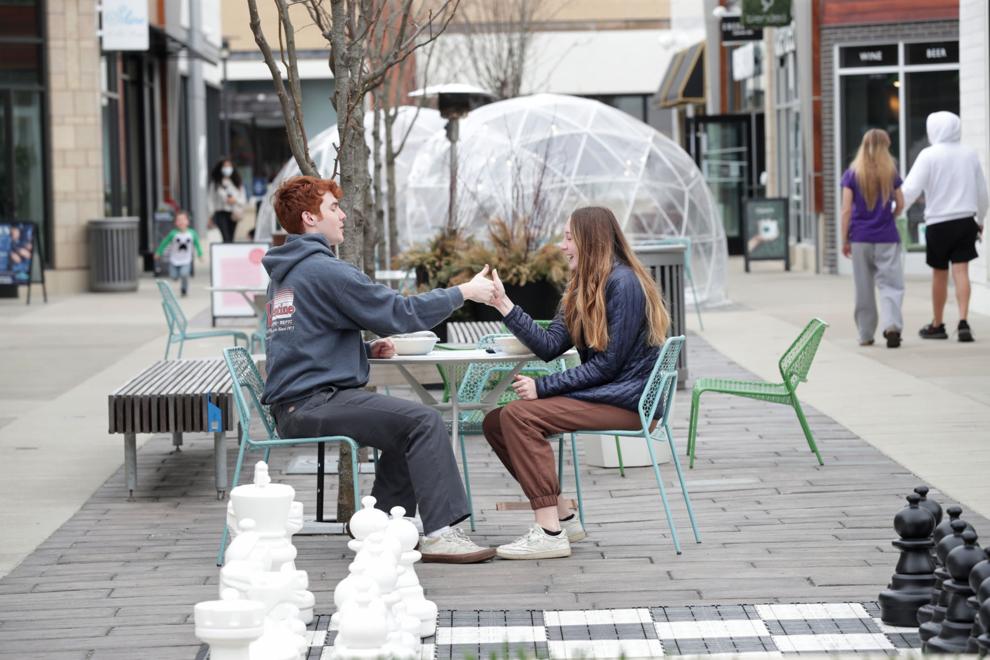 In 2015, WS Development completed a $15 million, 53,000-square-foot redevelopment between Macy's and Metcalfe's Market that created an open-air corridor on the shopping center's north end. In 2017, an outdoor plaza was created between Macy's and the movie theater, a project that created a new space for University Book Store, Apple store and an L.L. Bean store.
More in store
New businesses over the past year have included Wildwood, which started as a pop-up in 2018 selling house plants and containers and became a permanent retailer in late 2020. The Glitter Workshop, which sells locally made art and offers classes in things like wood burning, candle pouring, succulents and sun catchers opened last fall, while WaterLilly, a store founded in Lake Geneva, opened a Hilldale location this past March. Indochino, which specializes in men's suits; Shake Shack; Burn Boot Camp; and a Peloton store have also opened, and an announcement could be coming this year on a new tenant for the Fleming's space, which closed in 2019, Horn said.