The best lip liners have to do two things well: prevent lipstick from feathering, and emphasize and enhance our lips to provide the perfect pout. 
But finding the right one? Good luck out there! Lip liners come in a variety of textures and formulas, and there are literally thousands of shades to choose from. That's before you try and figure out what color suits you (because some nude shades work better for darker complexions and vice versa—but more on that later).
Good lip liners are to lipstick what primers are to the best foundations. They act as a base that boosts the pigment and longevity of even the best long-lasting lipsticks, preventing them from bleeding and feathering. In short, the right lip liner means your lippy of choice won't crease, settle into fine lines, or creep outside of your lip's natural border. And, if used correctly, they'll create the illusion of enviable Juvederm fillers on even the thinnest of puckers.
That's why we've created a guide to the best lip liners. Everything on our list has been thoroughly tested. Add one of these to your vanity and your go-to easy makeup looks will suddenly seem even more effortless.
Overall, our top lip liner pick is the iconic Charlotte Tilbury Lip Cheat Liner, which boasts a creamy, long-lasting formula and versatile color palette. Out of your budget? Not to worry, we have drug store picks that come in under $4/£4 too. 
Key features to consider when choosing the best lip liners
There are four features to consider when shopping for lip liners:
Formula: Formulas with longevity that are also not too drying tend to be described as velvety, creamy, silky and matte. These textures glide on easily, stay put, and don't feel overly drying (except for matte in some cases). Additionally, examine the ingredients: beyond making lips look supple and pigmented, today's top players are hydrating, featuring ingredients like coconut oil.
Color range: "Neutral" is no longer one standard shade, as there's a growing variety of nude hues for every skin tone. Seek out brands with large color ranges to find your perfect liner. The right color will help your lips look fuller and more natural.
Versatility: The best lip liners can do it all, literally. Our favorite options can be worn individually as saturated lipstick or layered underneath to boost the pigment of sheer gloss. They include practical features, like a built-in sharpener or a brush at the other end for depositing and blending color. Some can even fill out sparse brows. With versatility comes more uses, fewer purchases, and money saved.
Applicator: Precision is key, so choose an ultra-fine tip that's easy to maneuver and won't jam, and also won't drag on the delicate skin around your lips. A thin design applies and blends smoothly, which means you won't have to wipe off excess.
The best lip liners, as chosen by our beauty experts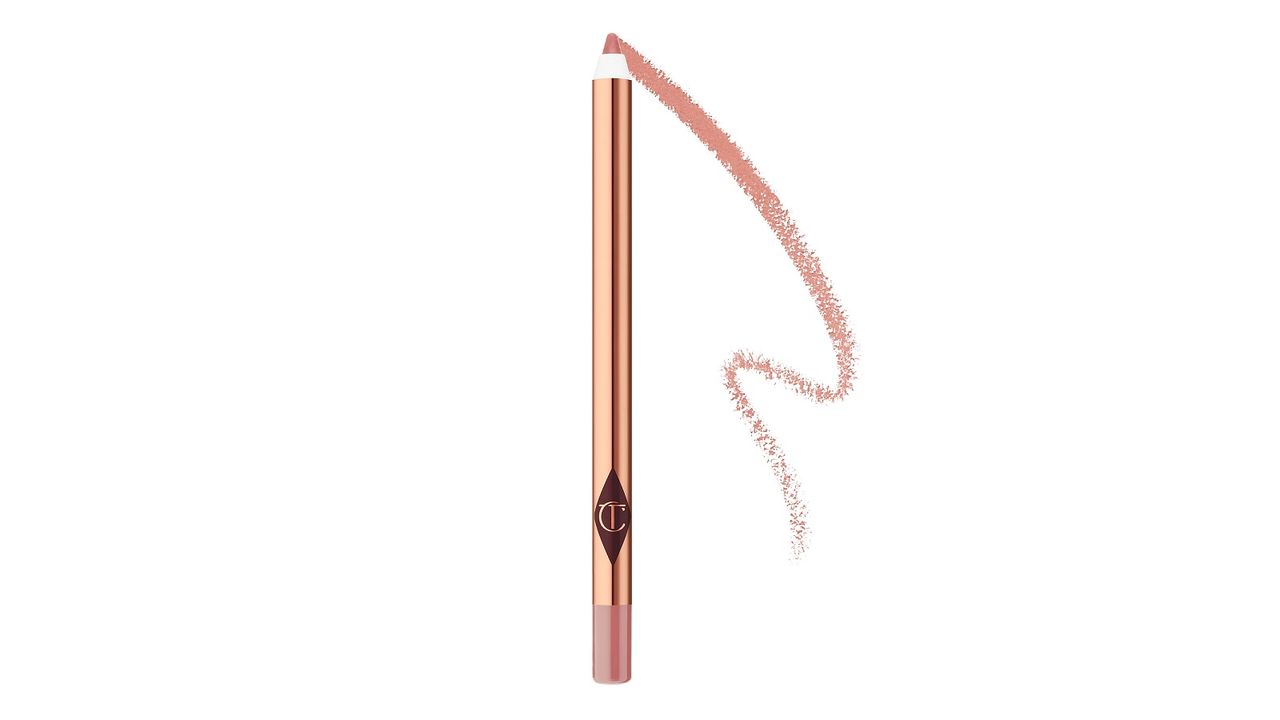 Charlotte Tilbury's sultry makeup products have quickly become cult classics. This includes the Lip Cheat Liner, a luxurious, satiny formula that layers on comfortably. Lip Cheat sculpts, resizes, and reshapes lips with a narrow but ample tip. The liner's texture is akin to a plush silk pillow that's dense yet breathable—ideal, as it won't dehydrate lips. 
Moreover, its formula is waterproof and will endure for up to eight hours, functioning similarly to Tilbury's best mascara, Pillow Talk Push Up Lashes!. The outcome: no smudging, product transfer, or renewed application to fading spots and patches. Unquestionably, this darling will survive humidity and heatwaves, sloppy bar-night smooches, and your most exciting adventures.
Above all, Tilbury understands the power of a versatile neutral and, as such, offers an expansive color range of 17 hues. From rosy nudes and suedes to warm reds and plums, Lip Cheat imparts buildable and long-lasting color payoff for every skin tone. We daresay it can easily replace your favorite lipstick/stain for good.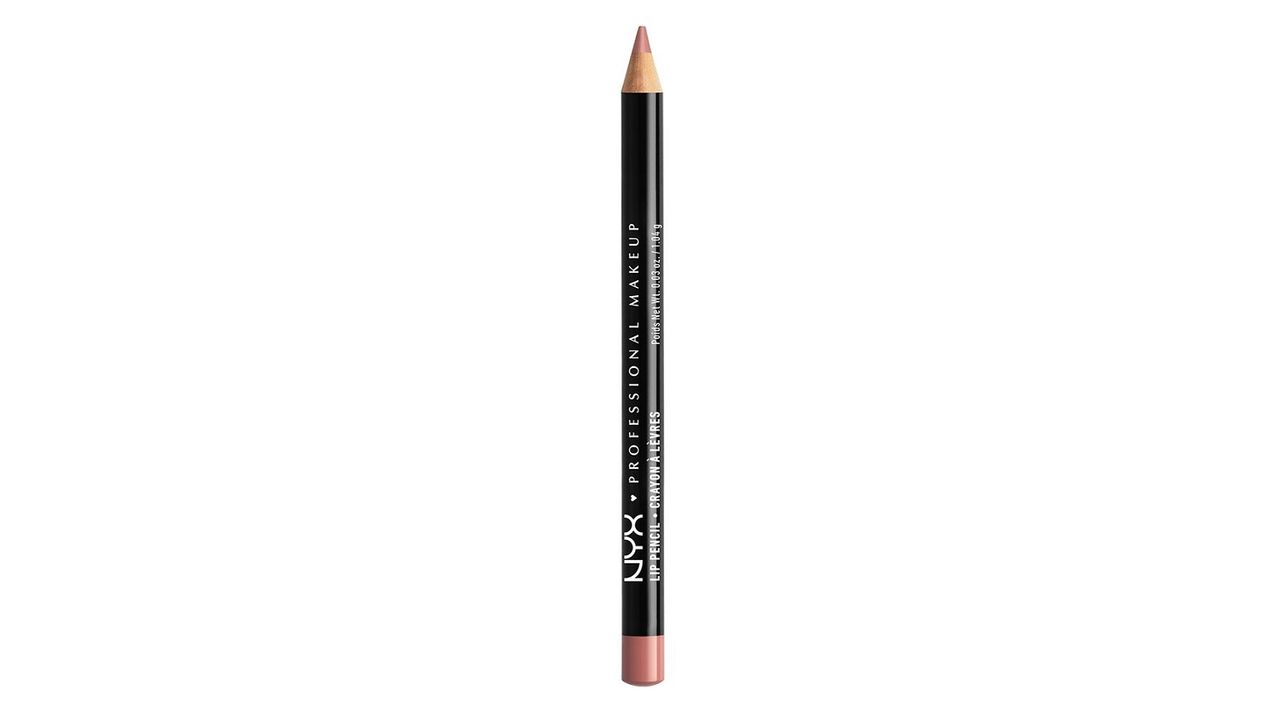 NYX Slim Lip Pencil boasts a slender profile, along with a veritable number of industry awards under its belt. It comes in a wide spectrum of shades—with traditional fuchsias and non-traditional options like orange and auburn. And for just $4/£3.50, it comes at the same price as a bar of chocolate. There's simply no better spend.
Economics aside, the pencil features a buttery-soft formula that glides on easily and stays put. Naturally, it resists bleeding, which happens when lipstick creeps its way outside of the natural lip line. Its tip is undeniably sharp, which means it's easy to accentuate the appearance of your precious pout. So, if you've been meaning to part ways with fillers and needles, this could be the liner for you. 
The Slim Lip Pencil is also enriched with hydrating coconut oil. The coconut oil conditions, intensifies color, and increases the lifespan of your liner.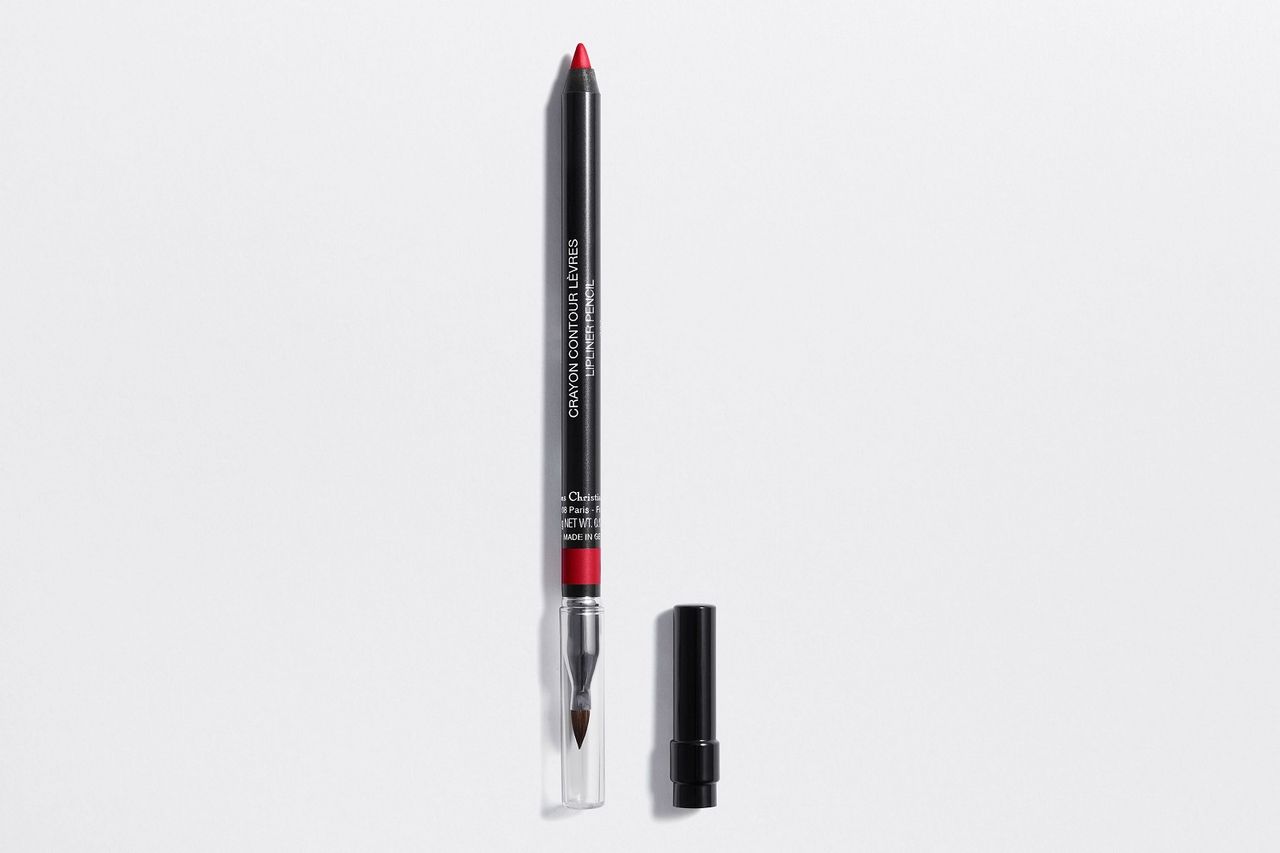 Dior Lip Contour is peak elegance.  It feels lavish and delivers exceptional results.
Available in 20 broad shades, this lip liner imparts saturated color and longer-lasting coverage compared to its formidable competition. While most brands promise six hours of staying power, Dior Lip Contour provides a prolonged eight hours of wear. We tested the claims and can confirm you'll enjoy even, rich pigment all day long that won't feather or settle into fine lines. 
Thanks to shea butter, peony, and pomegranate flower extracts, Dior Lip Contour sports a velvety and supple texture. Shea butter conditions and protects lips from the elements, while peony and pomegranate flower extracts moisturize and hydrate. 
In addition to its ideal fine tip, the liner features an angled-bristle brush, which cleans up color outside of lip lines and guarantees precise application.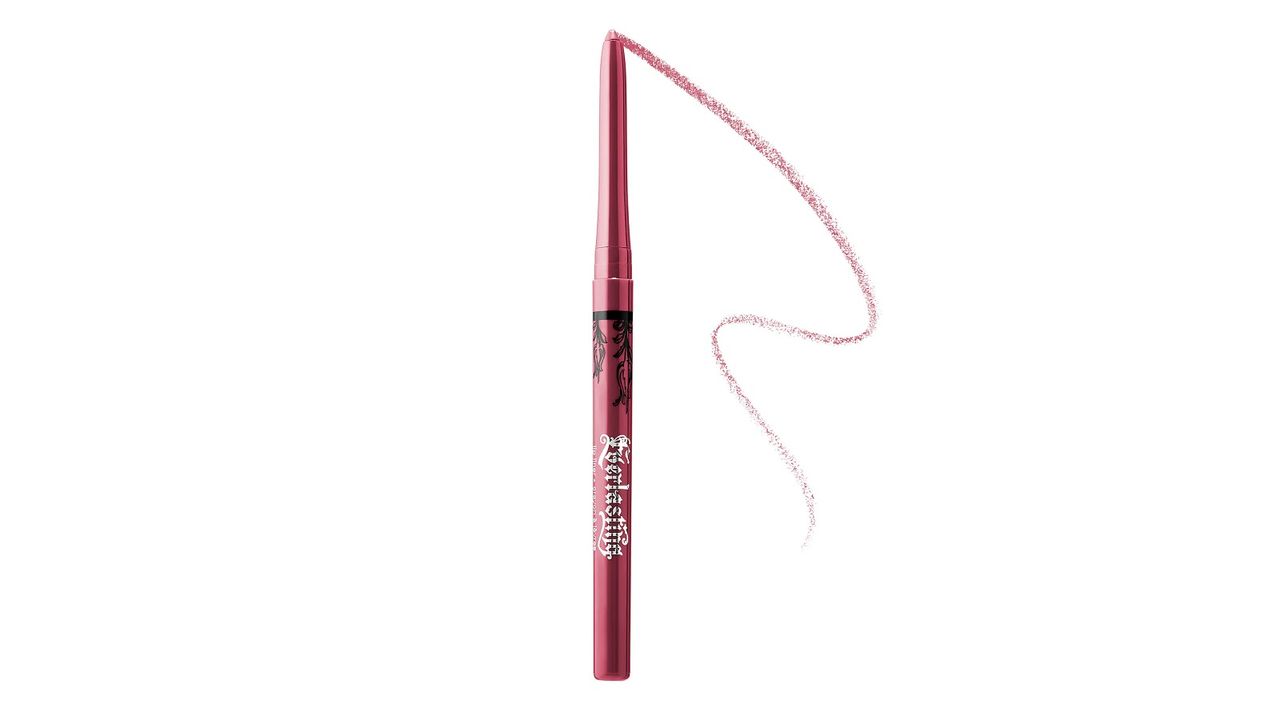 Long over are the days when KVD was an outdated brand. Everlasting Lip Liner is the punky sister of lip liners, with edgy aesthetics and bold colors. Choose from terracotta neutrals and pinks, along with cool-girl options peppered in like vibrant "Lemmy rock 'n' roll green" and "Roxy bright grape."
We can confidently say it lives up to its "Everlasting" title. The formula is water-resistant and lightweight, delivering a second-skin, budge-proof finish.
Though the brand promises 24 hours of coverage without reapplication, we'd argue this claim is overinflated based on our tests (The formula stayed on for roughly around nine hours.) Regardless, this duration is considerably longer than the other options mentioned here, which will certainly get you through the throes of your day-to-day routine.
Its ultra-thin tip outlines beautifully and means you can reshape your lip's contours if desired. Yes, it's matte, and we know many matte-based products are known to be annoyingly dense and dehydrating, but luckily, this one is anything but drying—it'll help your pucker look and stay soft and lush.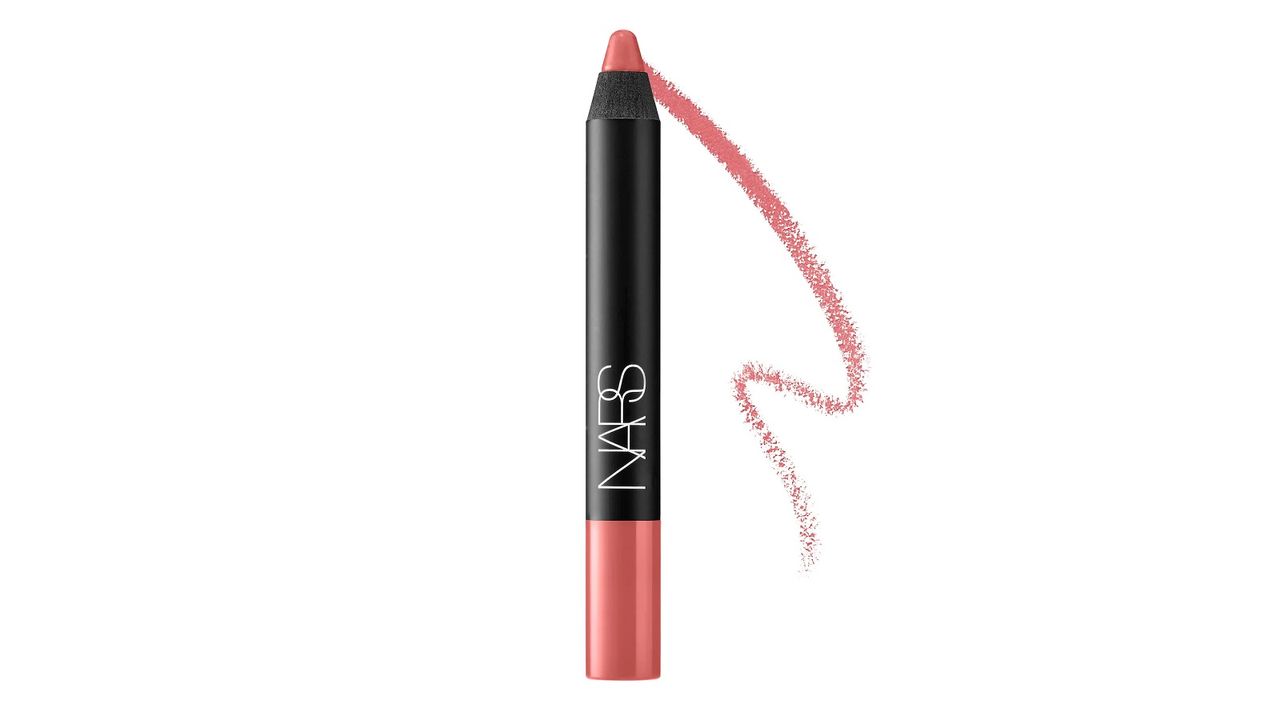 NARS Velvet Matte Lipstick Pencil unapologetically takes on the silhouette of a retro crayon, and while this whimsical design is noteworthy (and wistfully nostalgic), its formula is the real champion.
The lipstick-pencil hybrid is matte without looking matte—i.e. not at all patchy and scaly after long-term wear. The texture is impressively whipped and creamy, courtesy of hardworking Vitamin E and emollients. This medley acts as a hydrating, tinted base for drying lip glosses and stains. What's more, it delivers the impact and color payoff you'd normally see in a rich lipstick. The wide tip reinforces this, allowing users to add extra pigment to specific areas of the lips.
Unlike the eccentric KVD pencil, NARS sticks to a palette of versatile nudes and pinks. Shoppers, ourselves included, concede that this range makes for the perfect lipstick wardrobe, with enough variety to mix, match, and experiment. The liner also comes in two sizes: standard and mini.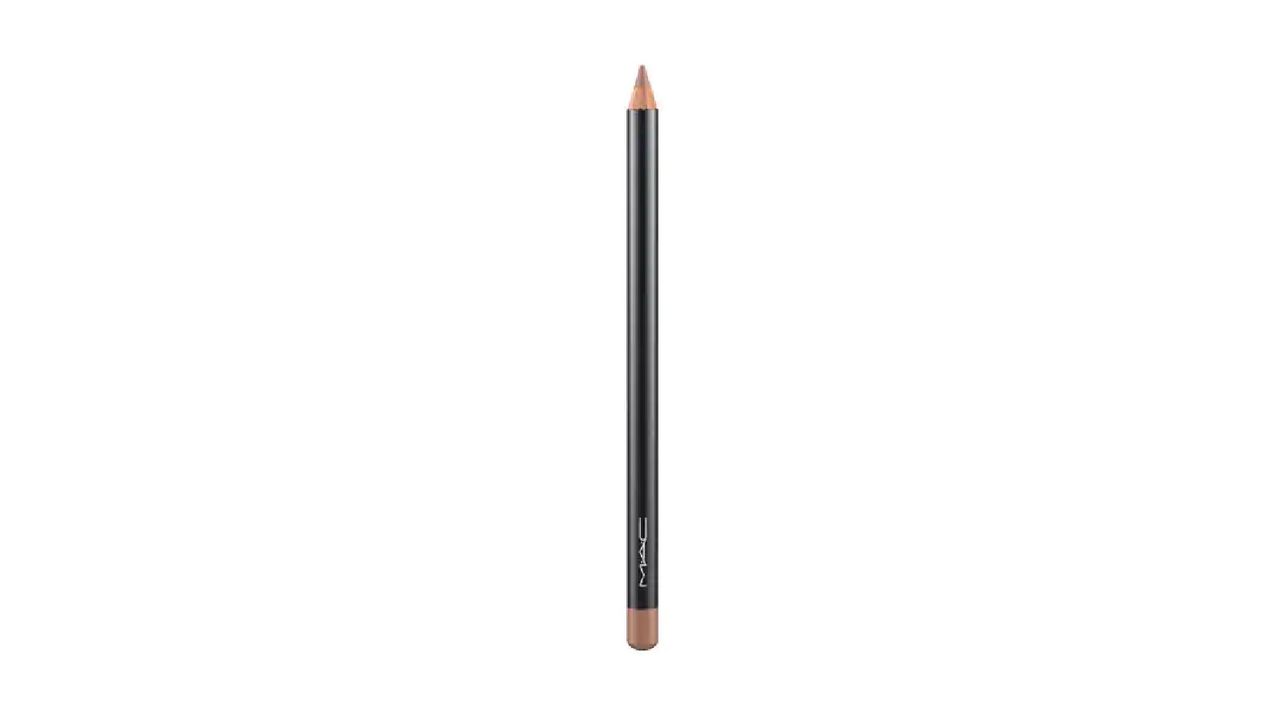 Fan-favorite M.A.C. Cosmetics Lip Pencil in Oak, is a seductive brown that complements fair skin. It serves as a subtle base that's not too lackluster—particularly for those who do well in deeper shades from the nude, brown, and rose-pink families.
M.A.C.'s lip pencil boasts a buttery, concentrated formula, applying and staying on like a dream. With this texture, you can outline lips and add impact with buildable pigment, fill in gaps, and even replace your favorite lipstick. (Although we're vehemently against this if you have Rihanna's Fenty Beauty Stunna Lip Paint Longwear Fluid Lipstick, a new editor fave.) 
Your finish won't budge, fade, or become speckled, and it can be easily topped off with a plumping gloss. Glossy lips are back, after all—wear yours audaciously and with confidence.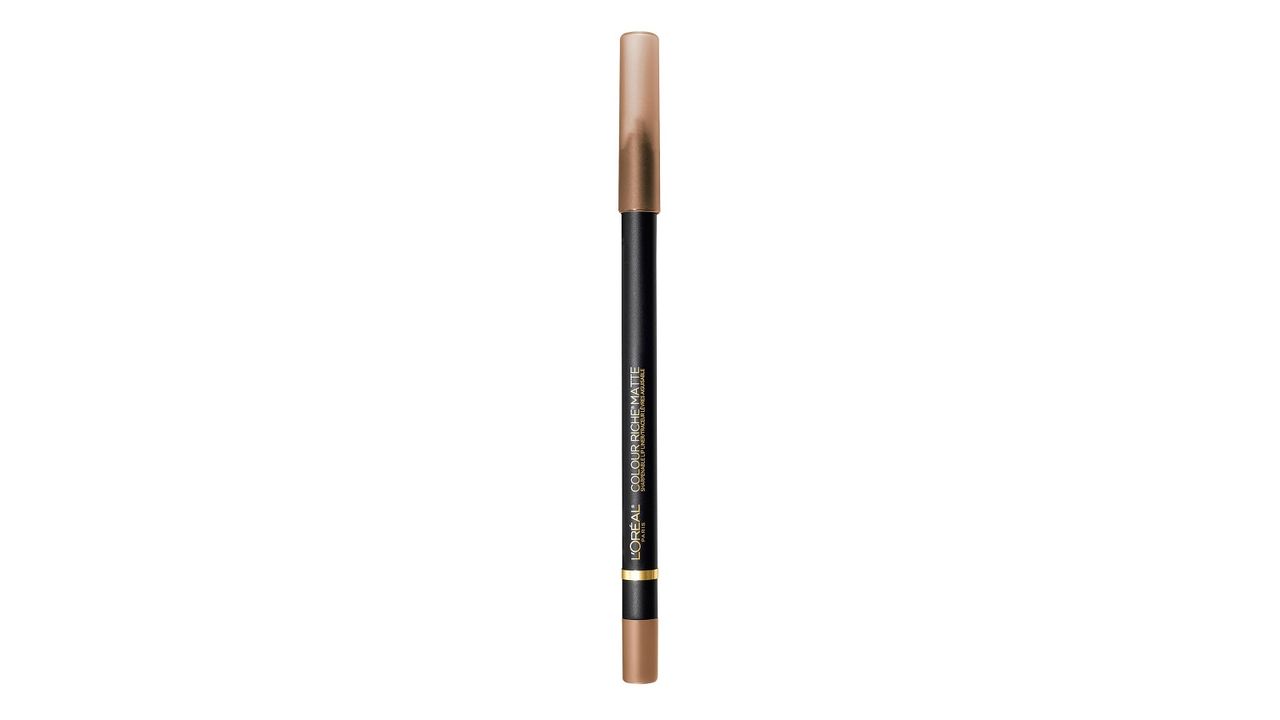 L'Oréal "Matte's It" shade is a lush brown with soft pink undertones, ideal for those with tan and olive skin tones. This pigment offers plenty of coverage and crafts sculpted, but muted contoured lines. As for its build, the liner defines and plumps lips with a hefty tip, which evenly distributes product without clumping. Its texture is velvety and comfortable to wear alone or with lipstick. Together, these elements elevate the overall look of naturally browner lips.
Additionally, some colors complement fairer complexions, albeit a meager range. L'Oréal's color display is vivid and diverse, with radiant magentas, ruby reds, and soft browns. 
Plus, it's under $9/£5, meaning you'll probably spend more on a bottle of soda. That being said, this lip liner is sharpenable and you may want to snag the L'Oreal Paris Dual Sharpener at checkout. Either way, it's quite a bargain.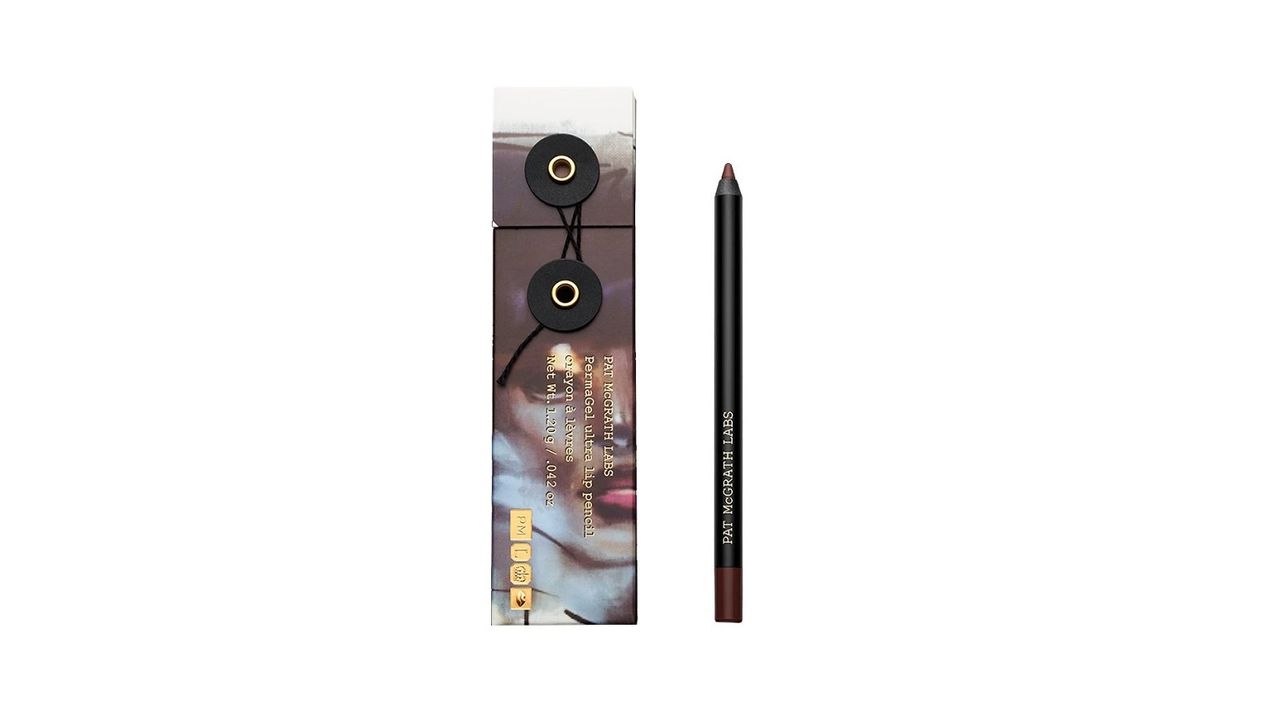 Meet Pat McGrath's Permagel Ultra Lip Pencil, a water-resistant option that sets down and doesn't budge. For darker complexions, the shade "Ground Control" blends seamlessly and slathers lips in rich chocolate brown. Here, this pigmented hue won't look ashy, unlike lighter options. With the right amount of shading, you'll fool onlookers into thinking you just got lip tweakments. 
Moreover, this lip liner fills in spots with a smooth and satiny texture. However, the liner's unique selling point is PermaGel technology, which is exclusive to the brand. Essentially, this tech prevents the formula from feathering, transferring, or becoming dry and crumbly.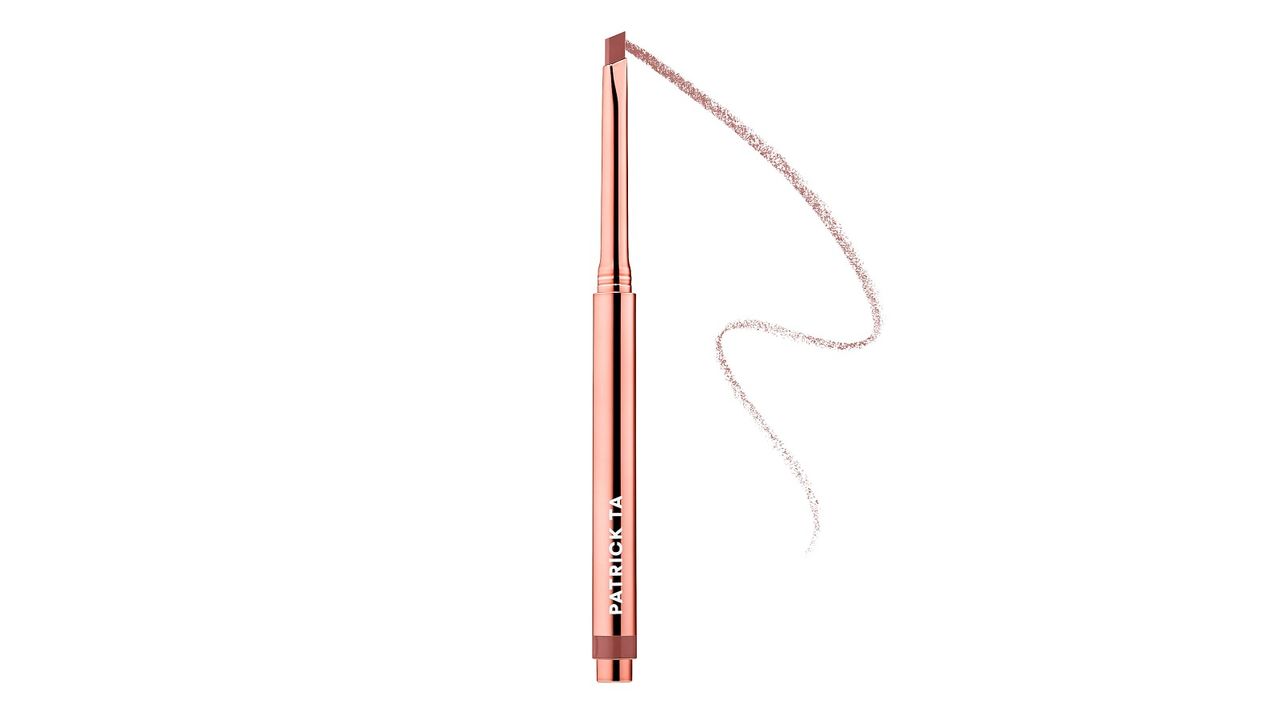 As we all know, there's more than one nude. Then, there's Patrick Ta's Monochrome Moment Precision Lip Crayon, which turns this argument on its head. Available in four neutral-to-you hues across dusty browns and pinks, this lip crayon compliments all skin shades—without looking washed-out on darker complexions or lurid against lighter tones. It's a creamy-matte hybrid, so the texture is buttery with a hint of sheen and glides on easily. However, it's not overly oily or waxy, an attribute that lends greater staying power and fewer touch-ups throughout the day.
But how did this unique concoction come about? For that, we have a blend of emollients and film formers to thank. In cosmetic products, film formers help smooth and plump. With this lip liner specifically, they set the color in place and create an airy feel.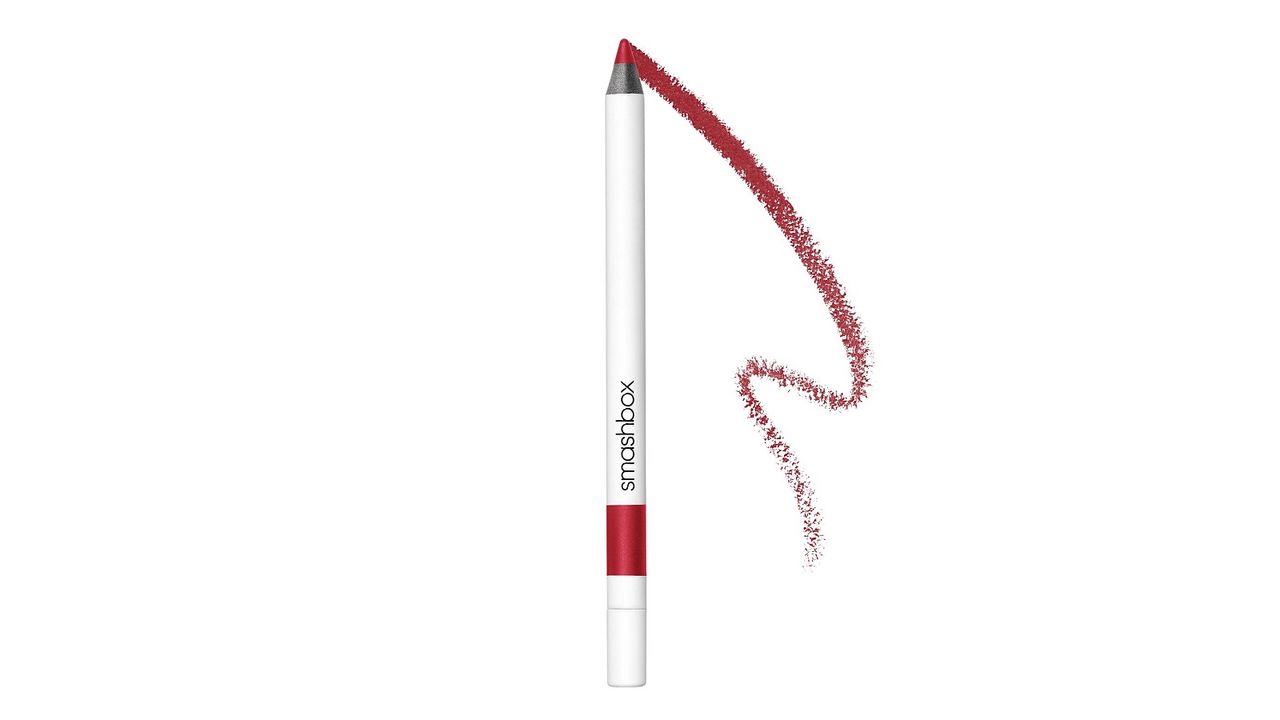 The Be Legendary Line & Prime Pencil formulation starkly deviates from glossy and waxy textures—two formula types that often fade and smear after a few sips. This is due to the brand's signature Primer Oil Complex, a compound that magnifies its staying power and soft, non-chapped feel.
Additionally, the liner includes a fine tip for defining and reshaping lips to your liking. This design promises pinpointed and leveled application, which, also prevents feathering. Still, it's wide enough to cover enough surface area, making it a great lipstick as well. 
A factor to consider is its packaging. It's initially tricky to figure out, but you'll find a twistable end that will need to be sharpened with continued use.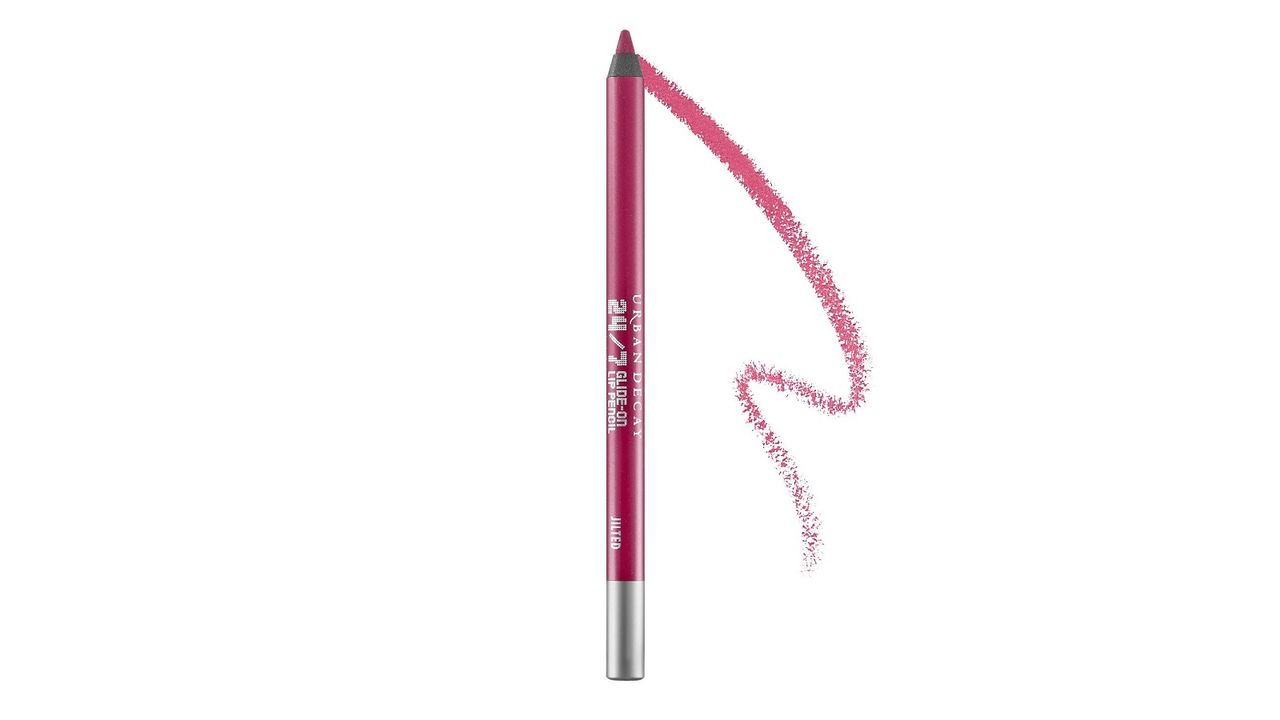 Urban Decay's 24/7 Glide-On Lip Pencil is stubborn—a quality that's maybe not so great in relationships, but appreciated in makeup, especially in lip liner. When applied, its waterproof formula will not budge. As a result, you'll enjoy fewer smears, better definition, and cleaner lines. Yes, it will stay put even after said relationship ends (we exaggerate, but not by much).
Obviously, the cry-proof formula isn't its only redeeming attribute. This lip pencil has a silky, non-gritty texture and vivid colors to choose from, from deep reds to beige nudes. Based on our tests, it won't dry out or look cakey over time, which is largely due to a moisturizing trio of Vitamin E, jojoba oil, and cottonseed oil. This threesome quickly soaks into lips, makes them soft, and packs in fatty acids.
Nevertheless, the liner may be tricky to wipe off. Thankfully, there are quick solutions that get the job done—like Vaseline, micellar water, and baby oil.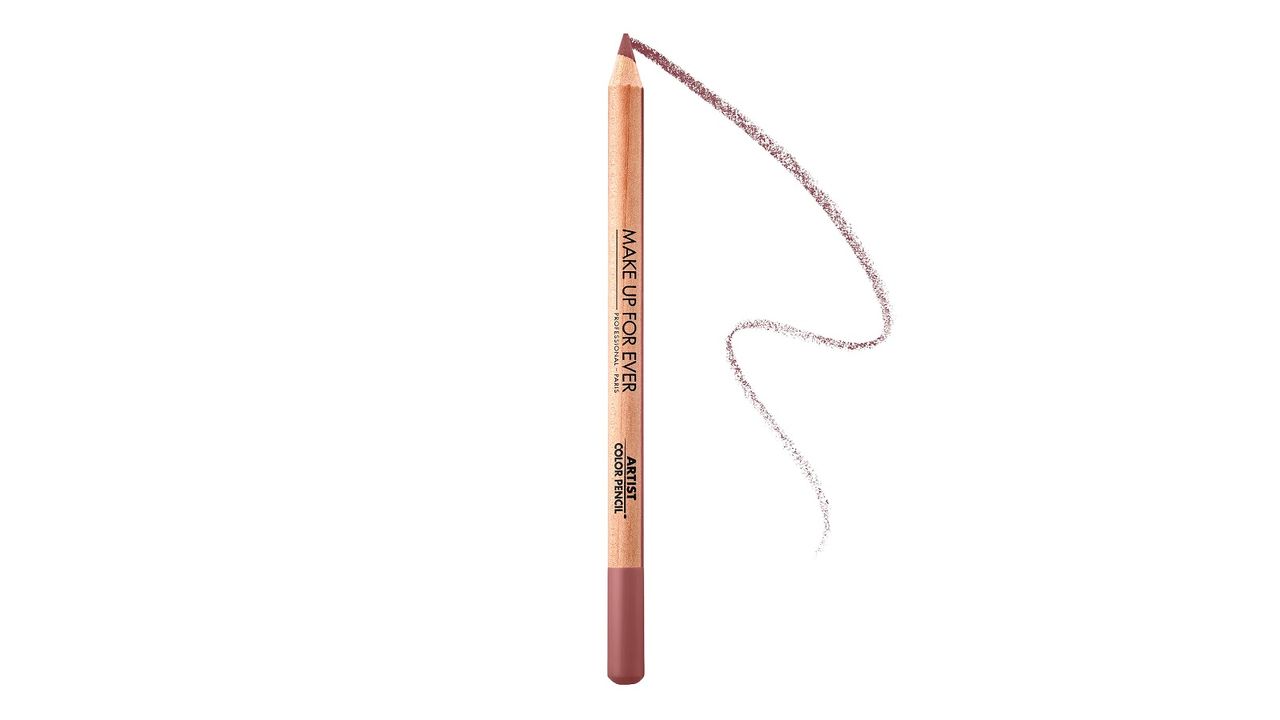 Reviewers dub Makeup Forever's Artist Color Lip Pencil as a do-it-all item that "pays the rent and does the taxes." Not only do we agree, but we'd go a step further and crown it as a hangover cure, adding a flush of color to complexions that have seen better days. 
Mainly, the Artist Color Lip Pencil serves as a tool for eyebrows, eyeliner, blush, and contouring—coming in 39 striking shades to be layered or worn individually. As an optimal streamliner, its formula offers saturated pigment, along with smooth and blendable coverage. The formula, in effect, enables users to fill in sparse eyebrow hairs, accentuate eye color, paint cheekbones, and, of course, outline pouts.
We do, however, argue that it isn't as long-wearing as some of the top options on our list. If you're on the hunt for a multipurpose beauty essential, though, consider your search over.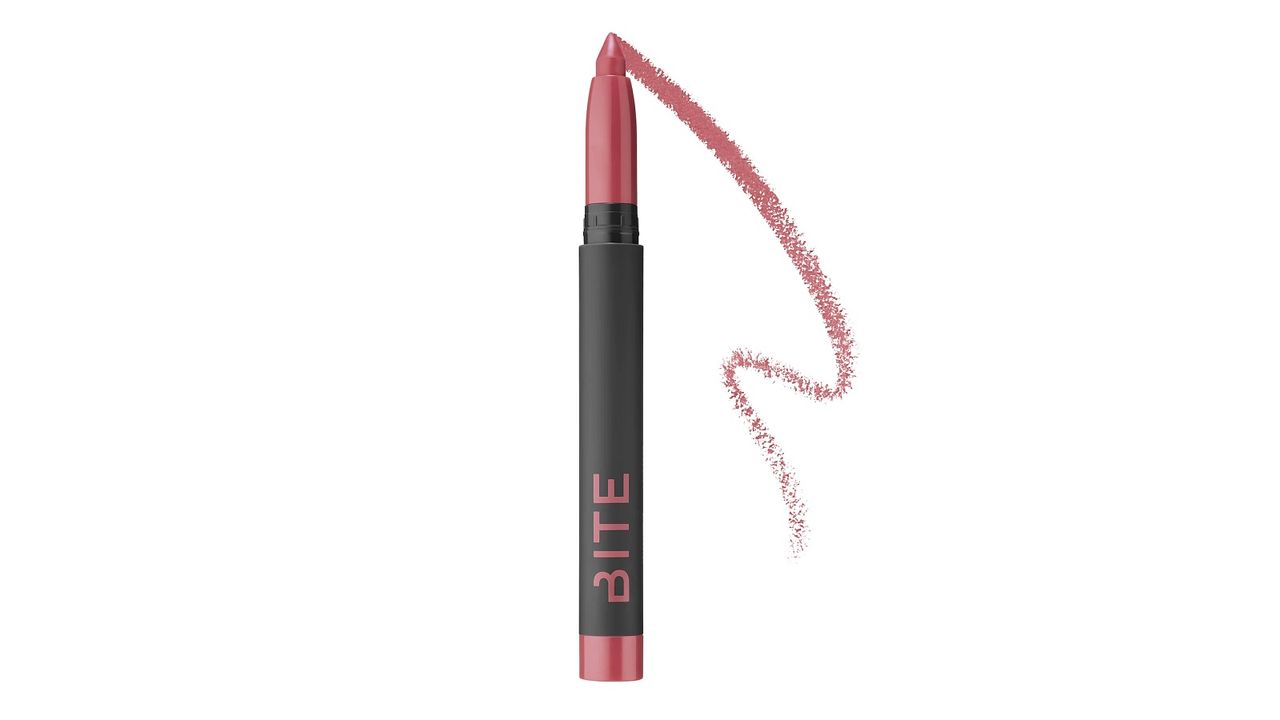 Bite Beauty's Lip Crayon is an eco-activist's go-to: cruelty-free and vegan, but no compromise on the payoff. Its packaging means its compelling on the shelf and when applied, offers up to eight hours of smudge-free wear. It has a slender tip, built-in sharpener, and creamy, matte consistency. In other words, it's designed for precise, even application.
These perks stem from a powerhouse ingredient blend of pomegranate extract, mango butter, and orange peel wax. This trio is packed with antioxidants and essential fatty acids, sealing in moisture and keeping lips nourished. Saving the animals has never felt or looked better.
Our roundup of the best lip liners includes household names like NYX Cosmetics, Dior, NARS, and more. Don't forget to check our woman&home vouchers site before you shop for the latest offers and discounts from your favorite brands—think Boots, LOOKFANTASTIC, and Cult Beauty.
How to apply lip liner
Lip liner application is simple if you follow these four steps:
Prime your lips: Soft lips serve as an even base that helps lipstick look smooth, as the formula won't seep into and enhance the appearance of cracks. Invest in a gentle lip scrub or exfoliant to buff away dead skin and flakes, like the top-rated Fresh Sugar Lip Polish Exfoliator ($18/£15). For optimal results, apply one of the best lip balms to protect your pout against the elements. Look out for hydrating ingredients, such as Vitamin E and Shea butter.
Line the top center of your lips: also known as the Cupid's Bow. Use short strokes and then follow the outside of your lip line. With these motions, you can go as subtle or exaggerated as you like. If you want to simultaneously outline and fill your lips, be sure to point the tip upwards at an angle.
Fill in your lips: Though optional, this will intensify your lip color and fill in any gaps.
Apply lipstick: Use a matching shade or a darker one than your natural lip color. Ultimately, the latter will instantly define and plump your pout.