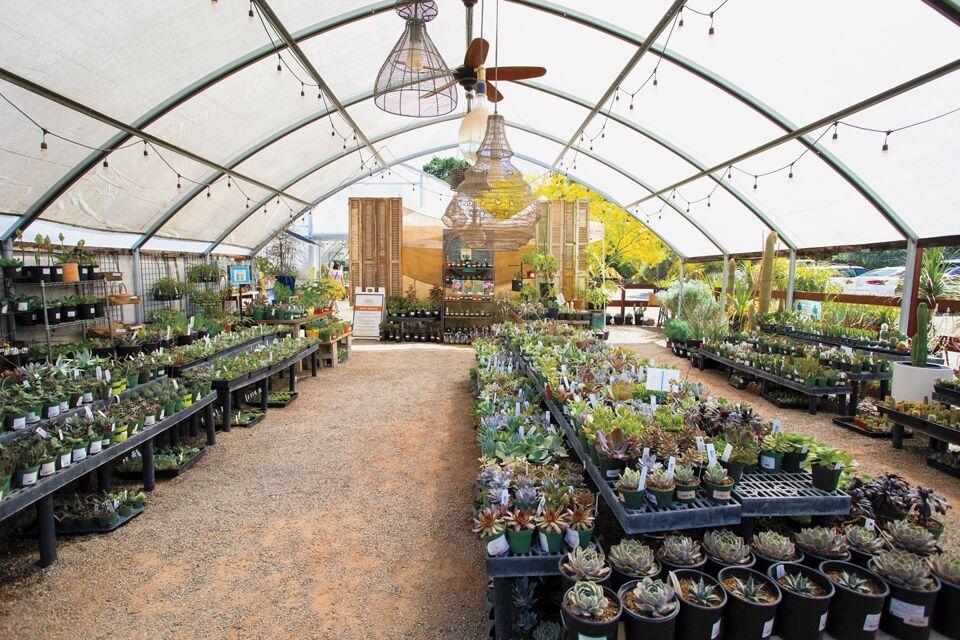 BEST SPOTS TO MEET THE MAKERS
Check out handcrafted items at local markets.
Over the past year, while small businesses have been hit hard, communities have come together to celebrate local entrepreneurs, giving them a chance to shine. Here in the East Bay, artists, craftspeople, and designers have showcased their unique products at open-air markets, much to the delight 
of shoppers.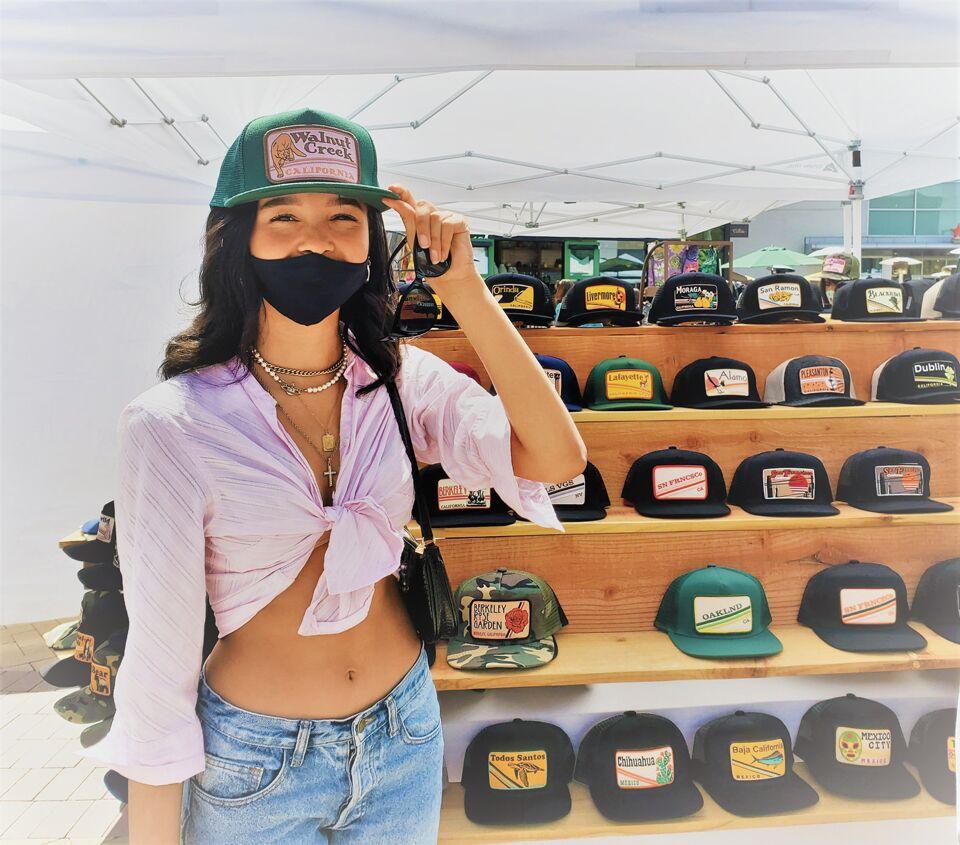 Walnut Creek's Makers Market—both a store and monthly market in Broadway Plaza—attracts all kinds of makers with items that 
are well designed, sustainable, 
and ethically produced. Jewelry,
 home goods, apparel, beauty 
supplies, candles, and CBD products are just some of the goods that can be found at the store and online. For a larger selection from more than 100 makers, visit the outdoor market, which is free to attend and includes live music and food and drink from the surrounding eateries. makersmarket.us.
On the other side of the Caldecott Tunnel, check out Berkeley's Fourth Street Maker's
Row, a community marketplace filled with 
individual kiosks for small business owners to set up shop. This pop-up design gives visitors the chance to interact with the makers and their products. Come out 
every weekend, both Saturday and Sunday. fourthstreetmakersrow.com.
In the Tri-Valley, head to Fortune 
Emporium, a downtown Livermore boutique that hosts Batch: A Maker's Market every third Sunday from May through November on Second Street. In support of the artisan community, Batch features the collections 
of more than 30 makers, as well as art 
and music. fortuneemporium.com.
READERS' PICKS
ACTIVEWEAR SHOP
Beyond Active, Danville, shopbeyondactive.com.
—
Runner-up | Venture Quality Goods, Lafayette, venturegoods.com.
BEAUTY STORE
Remedy + Ritual, Pleasant Hill, theremedyandritual.com.
—
Runner-up | Mighty Market, 
Martinez, mighty.market.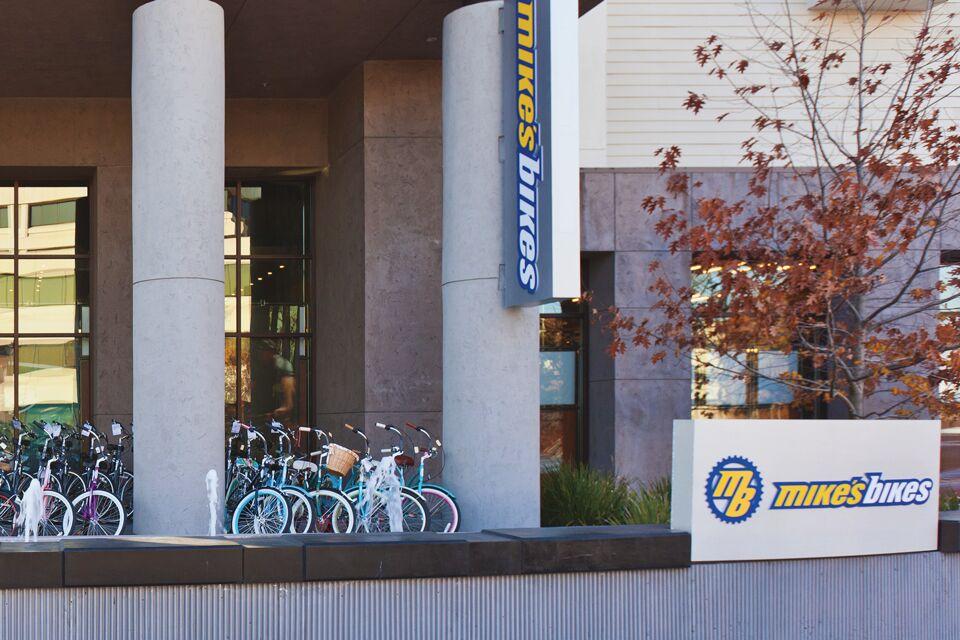 BICYCLE SHOP
Mike's Bikes, multiple 
locations, mikesbikes.com.
—
Runner-up | Encina Bicycle Centers, multiple locations, encinabicycle
centers.com.
BOOKSTORE
Rakestraw Books, Danville, rakestrawbooks.com.
—
Runner-up | Bel and Bunna's Books, Lafayette, belandbunnasbooks.com.
GIFT SHOP
Wish, Walnut Creek, 
wishwalnutcreek.com.
—
Runner-up | Lemon, Danville and Lafayette, lemongiftshop.com.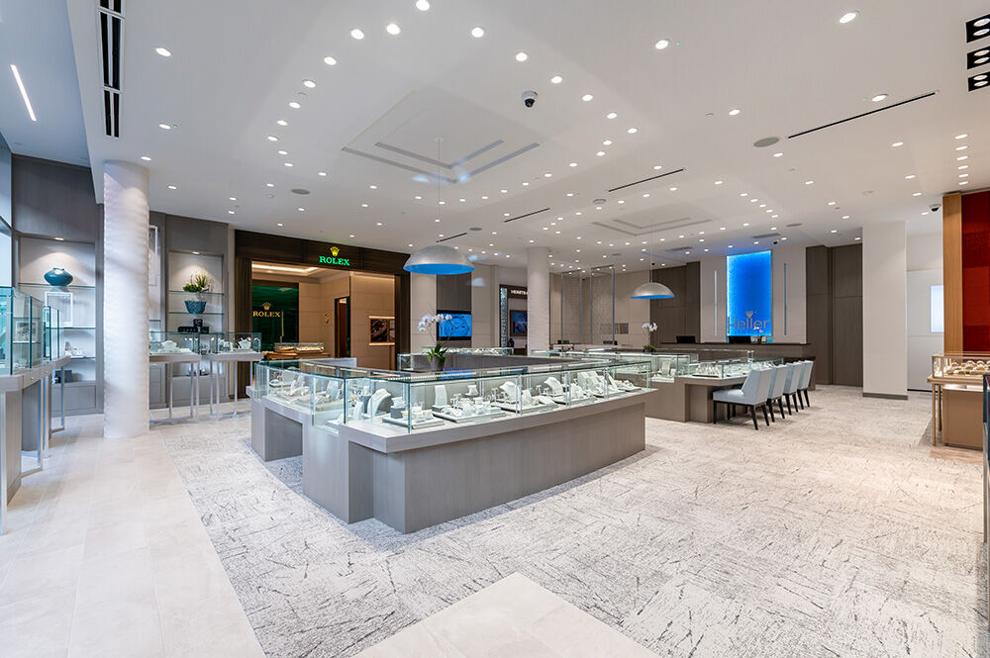 JEWELRY STORE
Heller Jewelers, San Ramon, hellerjewelers.com.
The magic is in the mix. There's a special something that makes Heller Jewelers stand out from the rest. Their sensibility for sharing interesting, useful, and beautiful objects paired with warm customer service and unparalleled creativity makes all the difference. –K.K., Sonoma
—
Runner-up | JBJ Curated Goods, Walnut Creek, jbjshop.com.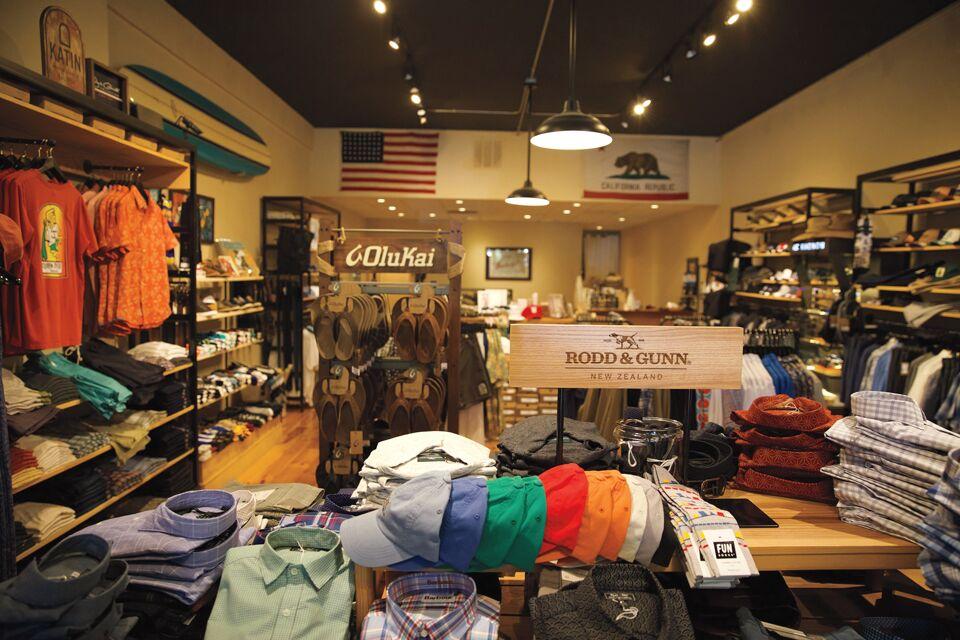 MEN'S CLOTHING STORE
Venture Quality Goods, 
Lafayette, venturegoods.com.
—
Runner-up | Coastal Wilderness, Oakley, coastalwilderness.com.
PLANT NURSERY
Ruth Bancroft Garden and Nursery, Walnut Creek, 
ruthbancroftgarden.org.
—
Runner-up | Orchard Nursery, 
Lafayette, orchardnursery.com.
SHOPPING CENTER
Broadway Plaza, Walnut Creek, broadwayplaza.com.
—
Runner-up | City Center 
Bishop Ranch, San Ramon, 
citycenterbishopranch.com.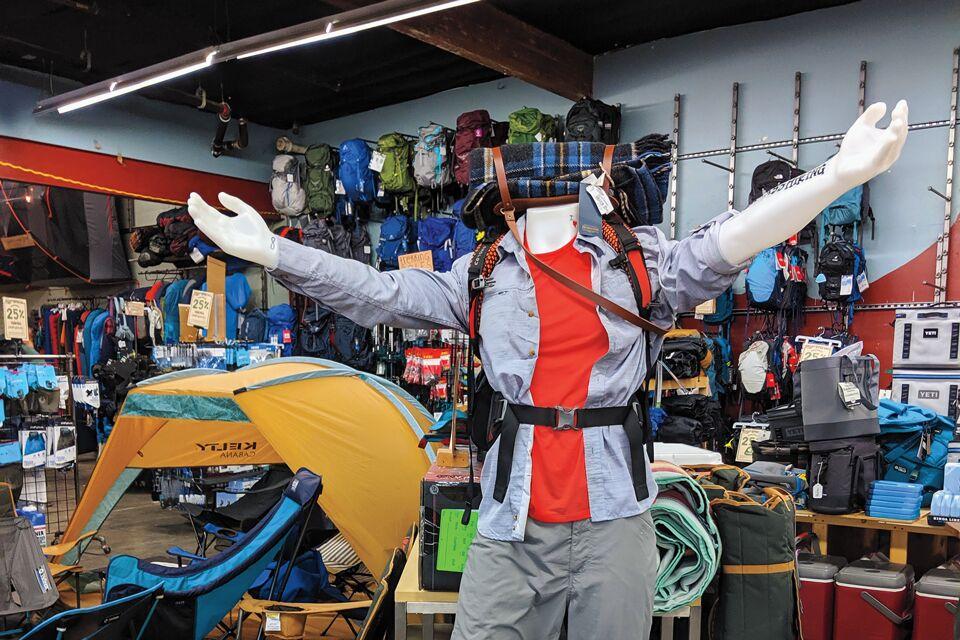 SPORTING GOODS STORE
Sports Basement, multiple 
locations, sportsbasement.com.
TRAVEL AGENCY
Travel Adventures Unlimited, Walnut Creek, traveladventures​unlimited.com.
—
Runner-up | All Business Class, 
San Ramon, allbusinessclass.com.
WATCHES
Heller Jewelers, San Ramon, hellerjewelers.com.
—
Runner-up | Davidson and Licht, Walnut Creek, davidsonandlicht
.com.
WOMEN'S CLOTHING 
BOUTIQUE
Luck, Lafayette, 
lucklafayette.com.
—
Runner-up | Bliss Danville, Danville, blissdanville.com.
WINE SHOP
Prima Vini Wine Merchants, Walnut Creek, primavini.com.
—
Runner-up | Wine Thieves, 
Lafayette, winethieves.com.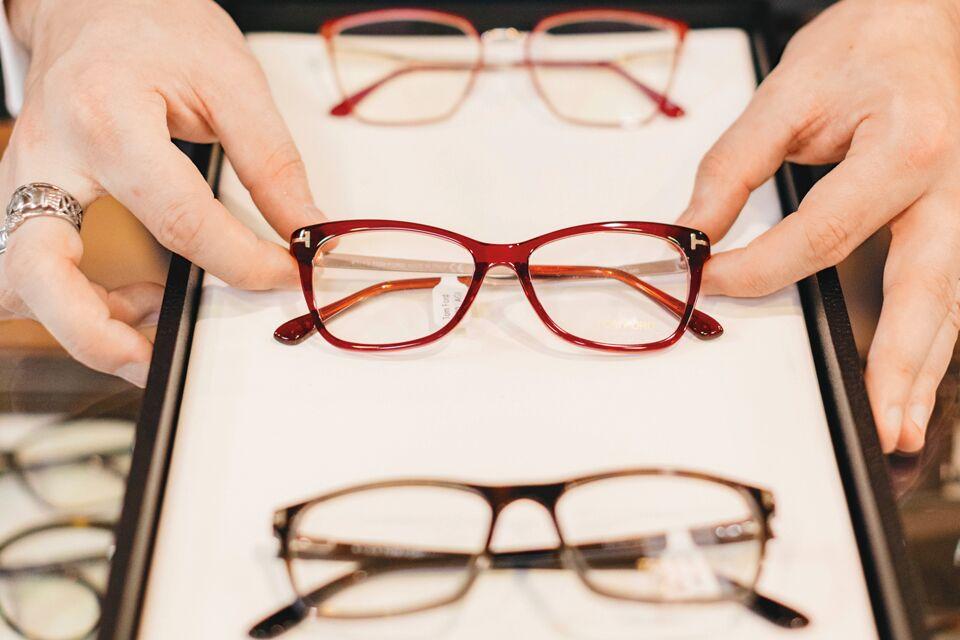 EYEGLASS STORE
Vision Dynamics, Danville, vision-dynamics.com.
—
Runner-up | Luminance Vision 
Optometry, Lafayette, luminance
vision.com.
EDITORS' PICKS
BEST SUSTAINABLE FURNITURE
Bay Area Redwood, San Ramon
Looking for a new coffee table or desk? How about some wood coasters, a charcuterie board, or wine barrels? Visit San Ramon's City Center Bishop Ranch to view the Bay Area Redwood showroom. The wood used to create the items is locally sourced and repurposed, as the company's mission is to reclaim urban felled redwood trees and keep them out of landfills. To see the full inventory, make 
an appointment to visit the warehouse in 
Livermore. bayarearedwood.com.
MOST INSPIRED RETAIL SPACE
Sweet July, Oakland
For chef, author, and entrepreneur Ayesha Curry, the phrase "sweet July" comes from "a feeling of happiness," and is something she hopes will become a movement. Sweet July, her new lifestyle store and café in Uptown Oakland, was launched with the intention of helping others find joy and inspiration. All products—bedding, stationery, kitchenware, beauty products, jewelry, and more—are from Bay Area makers and Black-owned companies, and are high quality and affordable. Charming and aesthetically pleasing, the retail space is the perfect spot to browse or grab a cup of coffee. sweetjuly.com.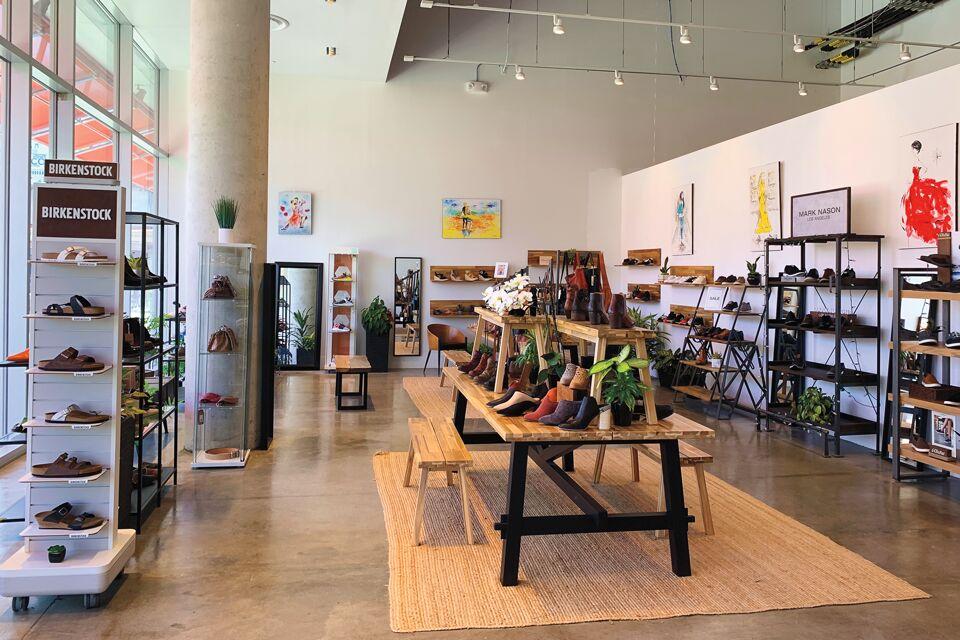 MOST SENSIBLY STYLISH SHOES
On the Edge Shoes, Danville and San Ramon
A family-run boutique, On the Edge Shoes has it all—boots, sneakers, flats, heels, and sandals—for women, men, and kids. 
Situated in both City Center Bishop Ranch and Blackhawk Plaza, these shoe shops carry 
a wide variety of trendy and functional brands, including Birkenstock, Free People, 
Olukai, and Miz Mooz. Along with superb
service, customers can also find accessories 
like sunglasses, purses, socks, belts, and 
jewelry. shopontheedge.com.
BEST INTERIOR DESIGN SHOP
KM Home, Danville
Kriste Michelini Interiors, an award-winning design firm, opened its storefront in Danville in late 2020. With two decades of design 
experience, Kriste Michelini brings her style, knowledge, and passion to all kinds of projects and has fashioned beautiful and original 
spaces. Now, she's created the ultimate 
shopping experience filled with classic, contemporary, and inspiring decor and 
accessories. The exclusive home goods are
 selected from local businesses and 
artisans and include art, rugs, pillows, 
books, and other items for a variety of 
spaces. shopkmhome.com.
MOST EMPOWERING FASHION DESIGNER
Stella Carakasi, Berkeley
One size doesn't fit all. This is something that Stella Carakasi, the cofounder and creative 
director of her eponymous brand and Berkeley
 store, is very familiar with. Carakasi 
always knew she wanted to be a fashion 
designer—but she recognized that the
 industry needed to change. So, she set out to make high-quality and luxurious size-inclusive women's clothing, abandoning the plus-size label for an expanded size range. In doing 
so, she has embraced different body 
types and encouraged women to feel more beautiful, self-confident, and comfortable. stellacarakasi.com.